App-Optimised Managed Hosting
New to Managed Hosting on a virtual private server: App Optimisation.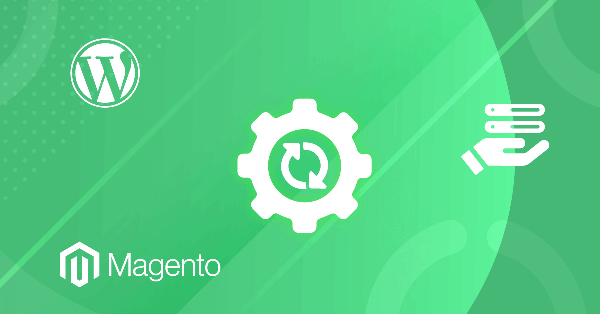 Our Managed Hosting is fully optimised for the two most popular CMS and ecommerce platforms –  Magento and WordPress. It can make them faster and more feature-packed.
For Magento, the server is preconfigured with Redis and ElasticSearch: ready for the latest version. For WordPress, it means full access to our extensive WordPress Tools, as well as Stackcache. You can manage users, plugins and themes, create staging sites and do a WordPress Checksum report, all from within My20i.
The App Optimisation can be applied to all new VPS and servers that don't have already have packages on them. It's a great way to get even better performance on our Managed Hosting. Resellers can make more sales, with our VPS discounts.
Making My20i even better
We're continuing to improve the user experience in the My20i control panel.
Based on your feedback, our UX experts have made changes that will save you time, enjoy a more connected experience and increase productivity.
For management of domains and the CDN, we've optimised the sidebar navigation and improved the user interface. In the Migration Centre, we've updated the user flow to make migrations simpler and more efficient.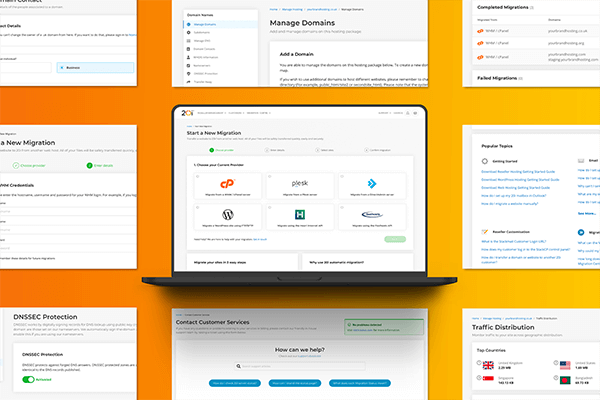 The upgrades have also been applied to StackCP, which is used by customers of Resellers. More updates are coming soon!
PHP Version 8.1 is here!

The brand new version of PHP – 8.1 – is now available through 20i. You can switch to the latest version using Switch PHP Version in My20i.
We've also updated prior versions to their latest releases: 7.3.33 (the last in the 7.3 branch), 7.4.26, 8.0.13. Further details about the new version and the updates can be found at php.net.
Winner at the TemplateMonster Awards
We're really grateful to everyone who voted for us in TemplateMonster's WordPress Hosting awards.
As all the votes came from the public – genuine WordPress users like you – we're really pleased that we were awarded the bronze medal (out of 23 entrants) – so thanks!
New domains
We've made a bunch of new domains available through 20i. Their annual prices are: .christmas – £37.50, .ht – £120.00, .memorial – £43.00, .movie – £225.00, .party – £24.00, .vc – £35.00, .wine £43.00. Resellers get discounted prices.
WHMCS and My20i updates
For Resellers , we've updated the connections between My20i/WHMCS module.
Data centre location
Resellers can now choose between our UK and USA data centres in WHMCS. Another data centre location allows hosting packages and virtual machines to be provisioned in that particular part of the world.
Usage Statistics
The 20i WHMCS module now supports the retrieval of usage statistics. That includes disk and bandwidth usage as well as any limits that you may have set. This can be useful if you charge customers for usage within WHMCS.
Monster VPS in WHMCS
Resellers can now sell the 12 Core, 800GB SSD, 64GB Ram Self-Managed or Managed Virtual Private Servers through WHMCS.
Reseller Christmas cards
Resellers have access to a new set of customisable Christmas cards that can be used to give to their clients – they can found under 'free resources' in My20i.
We hope you have a happy Christmas, New Year and a great 2022!