It has been over a year now since we first went in to lockdown and very few parts of our life have not been impacted in some shape or form.
In a normal year, the UK web design events and conference scene is incredibly active with dozens of events being held around the country every month.
This all ground to a halt in 2020/21, with events such as Canvas, Generate, Pixel Pioneers and UX Camp Brighton having to cancel, move online or postpone for up to 2 years.
In-person events and conferences are often planned and booked many months (sometimes over a year) in advance. We wanted to find out from event organisers how the lockdown impacted their plans and how they had to adapt.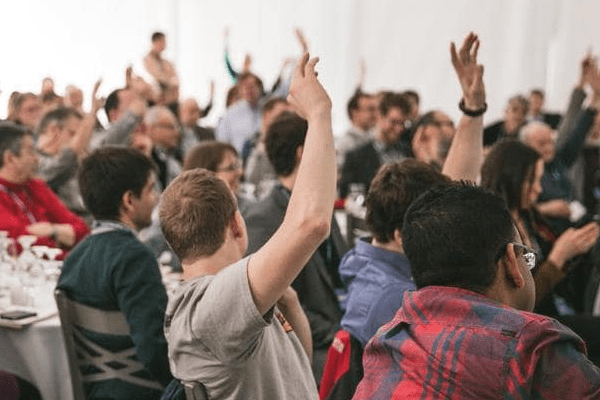 We spoke to Sanjay Katwa from Leicester based meet-up 'Create Leicester', Jonathan Frascella from monthly meet-up 'Digital People in Peterborough', Thomas Bass at the student focused Hackathon 'Royal Hackaway', Sergei Golubev from 'The UXConf' and Kevin Lewis from 'You Got This'.
As well as sharing their experience of adapting to the 'new normal', they also share their tips for anyone who wants to organise their own online event.
Can you give a bit of background about your event and your role in organising it?
Jonathan: Digital People in Peterborough (DPiP) was born from a few people meeting up in the pub talking about their (digital) work, to a regular event that hosts talks and speakers from around the country.
I co-founded the event over 10 years ago and (as we're only a small team of three) have a hand in all aspects of organising, from finding speakers and sponsors through to making sure the food is ordered every month.
Sanjay: We are a small collective of like-minded individuals who wanted to bring together a vibrant digital design community here in Leicester.
We typically host a series of live talks, workshops and webinars featuring industry professionals and speakers from all over the UK.
Alongside my full-time job as a UX Designer, my main role with Create Leicester involves organising the events, recruiting speakers, and maintaining events are regularly promoted via our social channels.
Thomas: The event was Royal Hackaway v4; our fourth annual Hackathon at Royal Holloway University of London. I was one of two lead organisers for the event.
Kevin: I coordinate a community event series called You Got This – its entire goal is to focus on core (sometimes called 'soft' skills). While they're events aimed at technical people, the content is useful for most folks in creative industries.
I run a couple of them myself based online and in the UK, and we have other community events in Germany, Poland and New York. All the talks are available for free in our online talk library.
Sergei: I've been running The School of UX https://schoolofux.com/ for the past 5 years now offering affordable and accessible User Experience design education. Our annual TheUXConf https://theuxconf.com/ is part of the curriculum, bringing alumni and new guests together for a couple of days of inspiring talks, networking and practical workshops – all in real-time, not just video recordings.
What were your original plans before lockdown?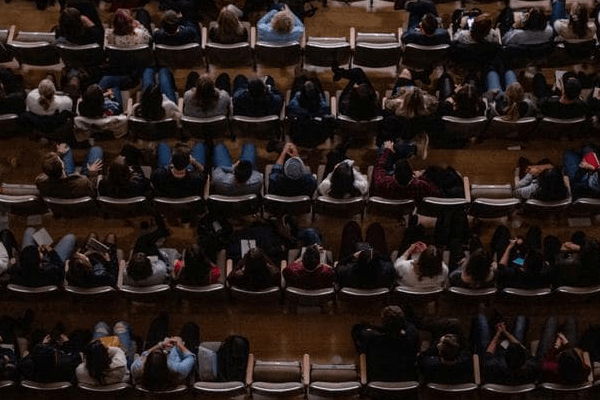 Thomas: Previous Hackaways have been 48-hour long events, which took place in one of our university's venues.
We rent out the entire event space for the weekend, and have participants moving freely between rooms, collaborating and attending talks.
Sergei: The plan was to run the 6th conference in person in London (we've hosted guests at iconic venues like the Design Museum and Tobacco Dock), but desperate times call for desperate measures… *sigh*.
Kevin: January's single-stream conference would be in-person, in London. It would have likely been a single day for about 400 people.
We also run a conference in June 2020 and this probably would not have happened if we weren't forced to move online, as we decided to run it in direct response to the pandemic.
Jonathan: Prior to lockdown we were running monthly, the venue provided by a local café and had plans to continue that format indefinitely.
We were also exploring ideas around additional events that would utilise the local community contacts we've been able to develop.
Sanjay: Our format has been successful as a LIVE performance for over 3 years. Having wrapped up a sold-out, day-long event in Oct 2019, we were keen to continue to present live evening sessions and produce some new workshop sessions.
We had planned for more sessions throughout 2020 but these plans were quickly put on hold. There was a lot of uncertainty at the beginning of the pandemic and understanding what restrictions were in place for 'Live' events.
We made the quick decision to move to a webinar format so we could continue delivering top quality content.
How long did you have to transition from a live event in to an online event?
Kevin: I'm incredibly fortunate that I've got to run live streams as part of my job, so operationally there wasn't a lot to learn.
There were also less upfront expenses so we could have a quicker turnaround from starting planning to delivery.
It allowed us to be more flexible with our own schedules which of course are being disrupted at the moment.
Sanjay: We had enough time, we typically run quarterly events, thus giving us enough time to plan, prep and perform.
Zoom Webinars was our go-to webinar option at the time and this provided us with a stable platform that many attendees were familiar with.
Sergei: It usually takes around 4 months to organise the conference. With the online format the amount of work within the same period has basically doubled, as this time there are so many new technical and logistical questions to get my head around – I'm always keen to make the best possible experience for my guests, speakers and sponsors.
Jonathan: It took us longer than most, primarily as we were unhappy with the platforms on offer at the time which were typically video conferencing solutions such as Zoom, Google Meet, etc.
We then discovered Big Orange Heart who had developed their own hybrid solution which encouraged the community aspect whilst allowing for talks to be streamed with a high degree of professionalism, and were offering the platform to organisations that aligned with their own aims.
What are some of the new things you learned moving your event online?
Sergei: What's interesting is that even those shy ones (including myself), who usually find it not that easy to meet new people at big events, were more comfortable to do so online – there were virtual networking areas where attendees could have connected with one another via video and audio.
I wanted to make the online event is as engaging as possible – we've had fun at the "design quiz" where guests were competing against each other in timed questions (here's a video recording of it https://schoolofux.com/blogs/blog/ux-design-quiz-part-2), yoga sessions to stretch those sore muscles, Q&A with speakers and hands-on workshops.
Thomas: We could reach a massive audience – previous Hackaways have seen 100-200 participants. This year we saw 500.
Jonathan: We've learned how to utilise tools such as StreamYard to facilitate having multiple users on screen, and getting the content pushed out to other platforms such as YouTube and Facebook.
We've been fortunate that Big Orange Heart have handled much of the technicalities for us.
Sanjay: Embrace the technology! – Webinars have been hugely successful for us as it has provided us with a stronger outreach of new audiences and new speakers.
Kevin: How to be okay with people only dropping in for a small portion of the event.
While in person the environment can encourage people to stay engaged for the whole length of the event, online events allow people to be more flexible and this showed in our attendance numbers fluctuating throughout the day.
What are some of the new challenges you faced online?
Jonathan: We didn't anticipate the level of "screen fatigue" that people would have when it came to online events.
We've had to work on educating our members on the benefits of attending the event live, rather than just watching later.
Sanjay: Webinar fatigue – As more and more of people's daily work-routine consisted of online meetings and video calling, we felt many audiences were simply getting tired of consuming this type of content.
Our webinars usually take place on a Thurs evening by then many individuals may prefer they didn't sit in front of the laptop or tablet.
As a result, the demand for recorded content has grown as audiences wanted to watch the webinar in their own time.
Kevin: Most event organisers will probably agree that you just are not in control of everyone's experience.
From speakers to attend these people have differing technical setups and confidence levels. For example, in-person you would not have to worry about a speaker's internet connection or their hardware – but that's very much something out of our control.
Thomas: Our increased participation was mostly from an international audience, which we didn't expect.
From shipping and handling to APAC, to creating certificates of attendance for students to use in a portfolio, there was plenty to do after the event.
Were there any logistical aspects made easier by having an online event?
Sanjay: Speaker's availability – As we moved to an online capacity, scheduling speakers was a lot easier as the added complexity of their travel time or other personal commitments were far easier to manage
Kevin: Hugely. I've mentioned it before but running an online event cost us about 20% of what it would've cost to run in person – and most of the extra money doesn't really add much to the experience (venue, food, lodging, travel, etc).
Jonathan: Not having to travel to venues with equipment has certainly been a benefit of having an online event.
Thomas: No venue hire or food costs! This made the event a lot cheaper to run – however, your technical expenditure increases.
Sergei: To be honest, catering has always been a challenge at in-person events: time-consuming queueing for breakfast / lunch / drinks at 300+ attendees event is unavoidable. Now with most of us working from their home kitchen/lounge area – there are no "traffic jams" anymore 🙂
We completely outsourced our livestream management to a company, which really helped taking that worry off our backs
What has been the general feedback from your attendees?
Kevin: I think You Got This has two main points value for attendees. The first is that it is valuable content talking about themes that don't get talked about enough.
The second is that we create a space where people feel safe to talk about these topics where they may not do at other events.
Both from watching people interact, and also direct feedback, the online events manage to do the first very well, and the networking less well.
Personally, as an organiser I am okay with this as it's hard to be vulnerable in online spaces – I suppose will have to wait for a return to in-person events to bring back networking as a strong element in our events.
Thomas: Despite it being all-online, it was still well enjoyed! We had more participation than ever, and from staff to attendees everyone enjoyed the event.
Jonathan: Those that have attended the events have been mostly positive about the move to online. We've had several people say they forgot it was happening but had been able to watch later.
Sanjay: Very good we believe, we are planning to gather real feedback later in the year, but our attendance numbers have been really strong for all our events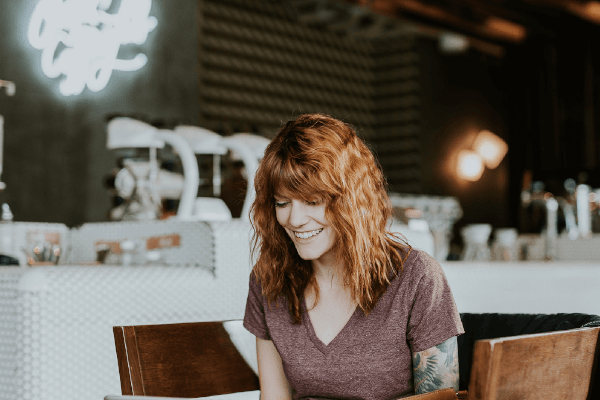 Did you find any change in attitude from potential sponsors?
Sanjay: Our sponsors have always been there for us and they continued to back us as we moved to an online format.
We have found that many of our sponsors regularly attend the webinars as it may be a far more flexible option for them over the live capacity.
Jonathan: Sponsors have been completely understanding and supportive!
Thomas: We had fewer sponsors than previous years. This was a combination of us having less time to approach sponsors, and sponsors having less money to use.
Kevin: For our event not really. I think generally speaking sponsors were willing to spend less money but we were also asking for less because it was to cheaper event to run and doesn't aim to make any profit.
Most sponsors who get involved in you got this event buy into the fact we need to be talking more about core skills, and that doesn't change because we've gone online.
Do you have any plans to run any more online or offline events in the next 12 months?
Thomas: Yes – with lockdown restrictions lifting, we hope to run an in-person hackathon in September
Sergei: We run UX and UI design courses in real-time over Zoom every month at The School of UX https://schoolofux.com/ – everyone is welcome!
Sanjay: Yes! We are currently drawing up some plans for the next few events to take place during the summer this year. We are also investigating the possibility of running a hybrid of a webinar session and a Live event.
Kevin: Absolutely. I haven't quite announced it yet so I suppose this is the first place I'm doing so – but I'm working on "You Got This Through The Seasons" – a quarterly meetup with 2-3 speakers. Will be doing all the same things to create an accessible and welcoming space – captioning and paying speakers among them. More info soon!
Jonathan: We'll be looking to hold face to face events again as soon as it's safe to do so and there's enough demand from the community but we expect to run online for the foreseeable future.
What advice would you give someone who wants to run an online event?
Sergei: Don't underestimate the amount of work and risk involved. Just because it's virtual – doesn't mean it's quick, cheap and easy to organise
Jonathan: Don't worry about everything being perfect and just do it. People seem to be very understanding of technical issues, so as long as you've rehearsed how things work there's nothing too different to running offline events.
Thomas: Find organisations to work with! We had 'Hackathons UK' and 'Major League Hacking' help out at the event, and they were fantastic.
Kevin: If you have never done this before start with the path of least resistance. Use something like Streamyard to make the creation of the stream easier, and stream to platforms with an existing audience like Twitch.
Sanjay: Keep it engaging – One of the exciting aspects of our webinar is our Q&As sessions at the end of the talk as these gather a lot of discussion.
I would encourage providing an opportunity to allow attendees to voice their feedback or questions to the speaker in a safe and secure manner.
---
Would you be interested in 20i sponsoring your next event? Find out more and apply on our Sponsorship page.