Find the answers you need
Support Database
How do I check the status of my domain name transfers?
Unless you're transferring a .uk domain name, a domain name transfer can usually take a few days.
We allow you to view the status of a domain name transfer via your StackCP control panel.
Log in to My20i.
Locate the Pending Domain Transfers icon from the home page.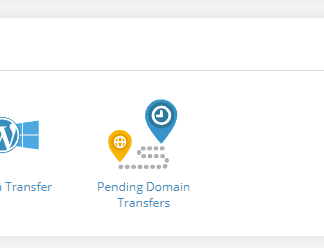 You'll then be shown the current state of the domain transfer.
Pending Owner Approval - Which email has the approval email been sent to?
The email will be sent to the Owner contact email set in the domain contact information.