Find the answers you need
Support Database
How do I create and send email campaigns?
If you're a 20i Reseller, email campaigns allow you to send targeted, personalised bulk emails to your customers (StackCP Users). These can be used to cover common customer-related scenarios.
To send an email campaign you'll need to start by creating an email template. To do this:
1. Head to Email Templates from the My20i homepage.
2. From the Template Type menu you can select Email Campaign Template.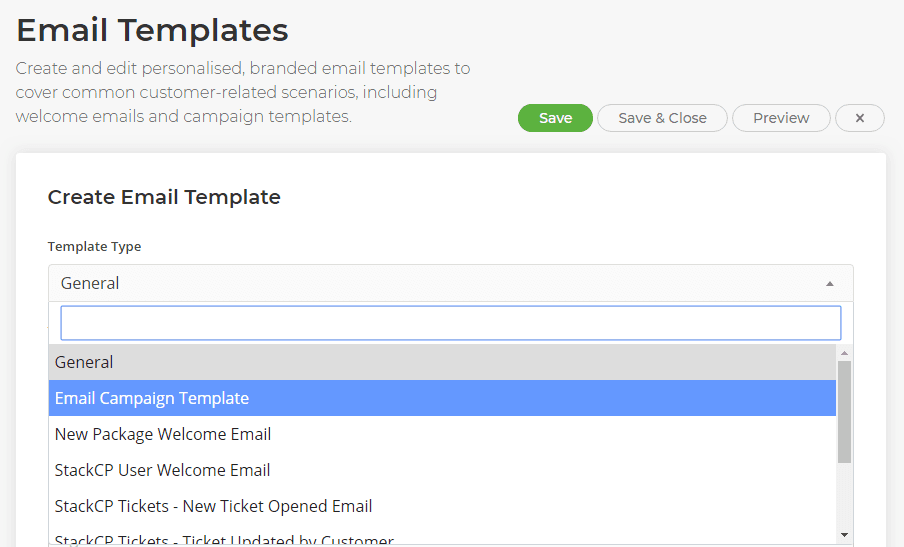 3. Your template may describe a new product you're launching or an update to an existing one. Other examples include: an add-on product you wish to upsell, news and new features about your company, holiday opening hours etc.
4. Once you've completed your email template, head to Email Campaigns.
5. Select Create Campaign.
6. You can then target your email towards specific users, either by all StackCP Users or by the products that users have access to.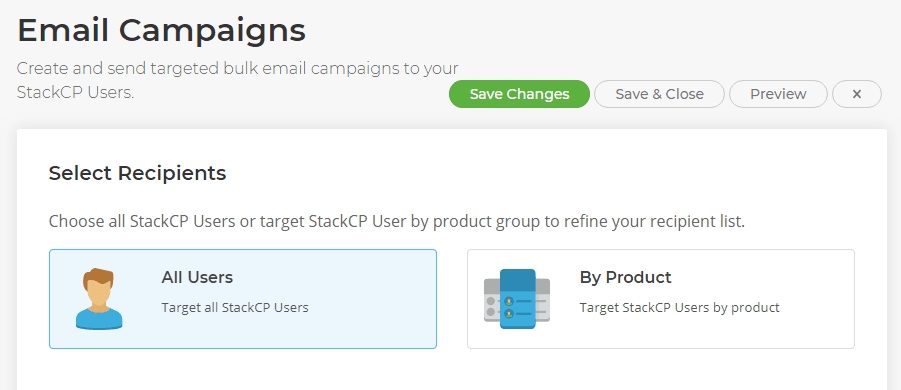 7. Use the existing template you created and select Insert Template.
8. Once you're done, select Save Changes.
9. You'll now see your campaign in a Draft status.
10. To send it, select Options > Send.

Your email campaign will then be sent to all chosen recipients and the status will show as Finished once all emails have been sent.