Find the answers you need
Support Database
How do I add a billing contract to a service?
You can manually assign a billing contract for a current hosting service to a StackCP User. This is so you can bill them automatically for a set price and set renewal period.
To do this:
Login to My20i.
Head to Customers -> StackCP Users.
Select Options -> Manage on the StackCP User who has the service you want to add the billing contract to.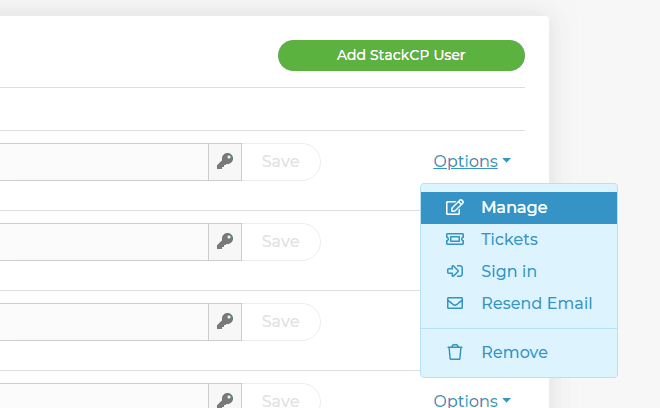 Under the Access & Contracts section locate the service you're wanting to add a contract for and select Manage -> Add Contract to Service.

You'll be prompted with a dropdown menu allowing you set select a contract (pulled from your Product Catalogue page)
Select an expiry date when you first want your customer to be billed for the service and select Add Contract.