Find the answers you need
Support Database
How do I add a Malware Scanning as a product?
At 20i we provide a free, on demand malware scanner, a product often charged for by other hosting companies.
With HostShop, you can offer this service to your customers for a price, giving you chance to make 100% mark-up. In order to set up malware scanning as a product, you'll need to:
Login to My20i.
Head to Customers -> Product Catalogue.
Select the Hosting Services & Addons tab.
Locate the Optional Add-On Products section.
Select the Add Service dropdown menu and choose Malware Scanning.
As malware scanning comes at no extra cost to you as a Reseller, you can price the service at any price you think is suitable. In our example, we're going to add a monthly price of £4.99.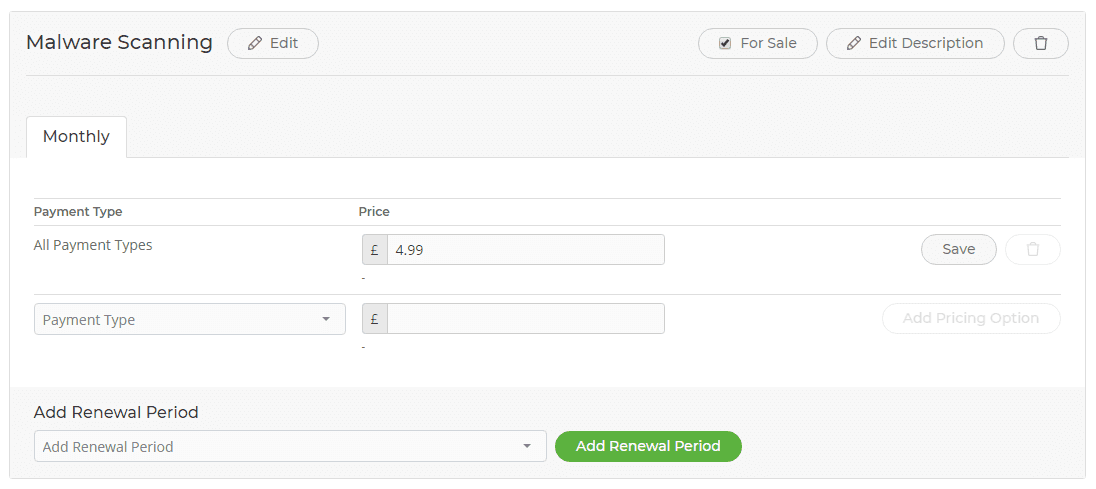 Now, when you head to your shop you'll be able to go to the Client Area and see Order Malware Scanning as an option.
Customers can then select this and purchase it straight from your shop.
Note: Your customers will need to have ordered hosting with you in order to assign malware scanning to a hosting package.