Find the answers you need
Support Database
How do I check bandwidth usage across packages in My20i?
20i provides a way to view bandwidth usage across packages and sites within your My20i account, making it easy to monitor the resources used by each site.
Whilst there's no limits on bandwidth limit as a 20i reseller, you may set quotas for your clients. The Bandwidth Usage Report allows you to monitor what sites are using a higher level of bandwidth and may be getting close to the limits you've set.
To access the Bandwidth Usage Report:
Login to My20i.
Head to the Reporting section on the home page and select Bandwidth Usage.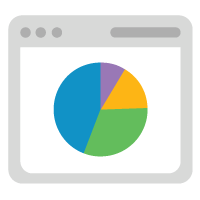 You'll see a full list of sites and their relative bandwidth usage. You can use this to monitor what your clients are using and follow the link to 'Manage' their package.