Find the answers you need
Support Database
How do I add my own logo to StackCP?
To add a logo to the StackCP web hosting control panel, you'll need to make sure you've updated to the latest StackCP theme - Pentagram:
Note: Make sure you've selected the Pentagram StackCP Theme.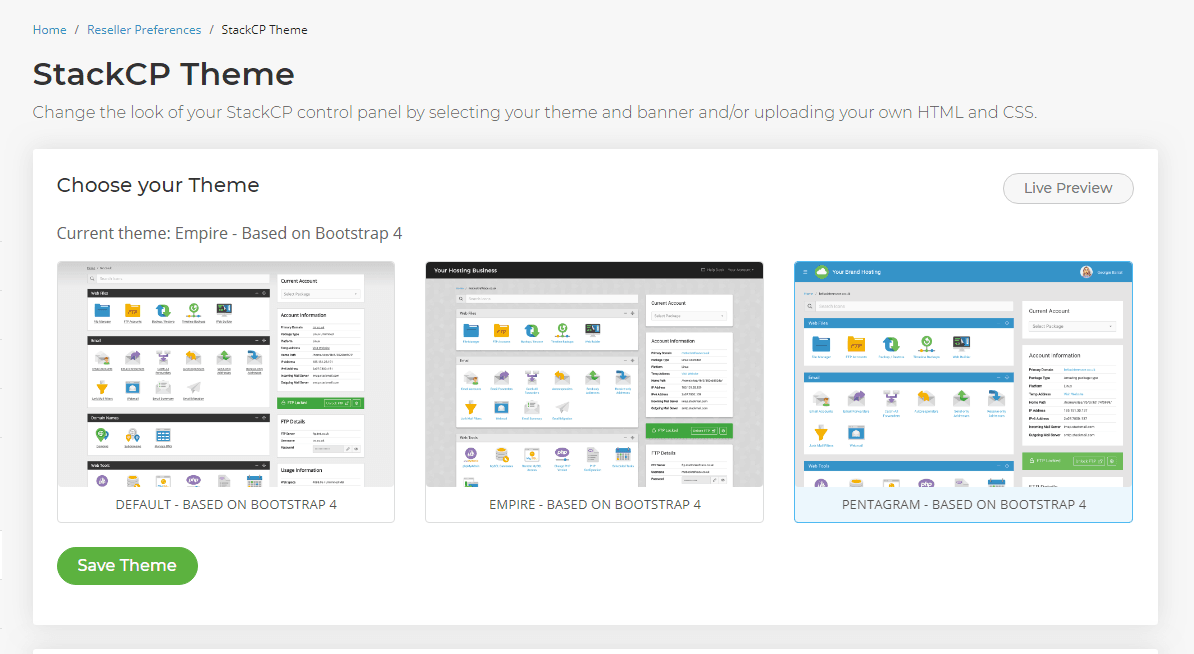 To add your logo, head to Reseller Customisation.
Locate the Brand Logo section and select Upload Logo.
Choose your brand logo and select Upload.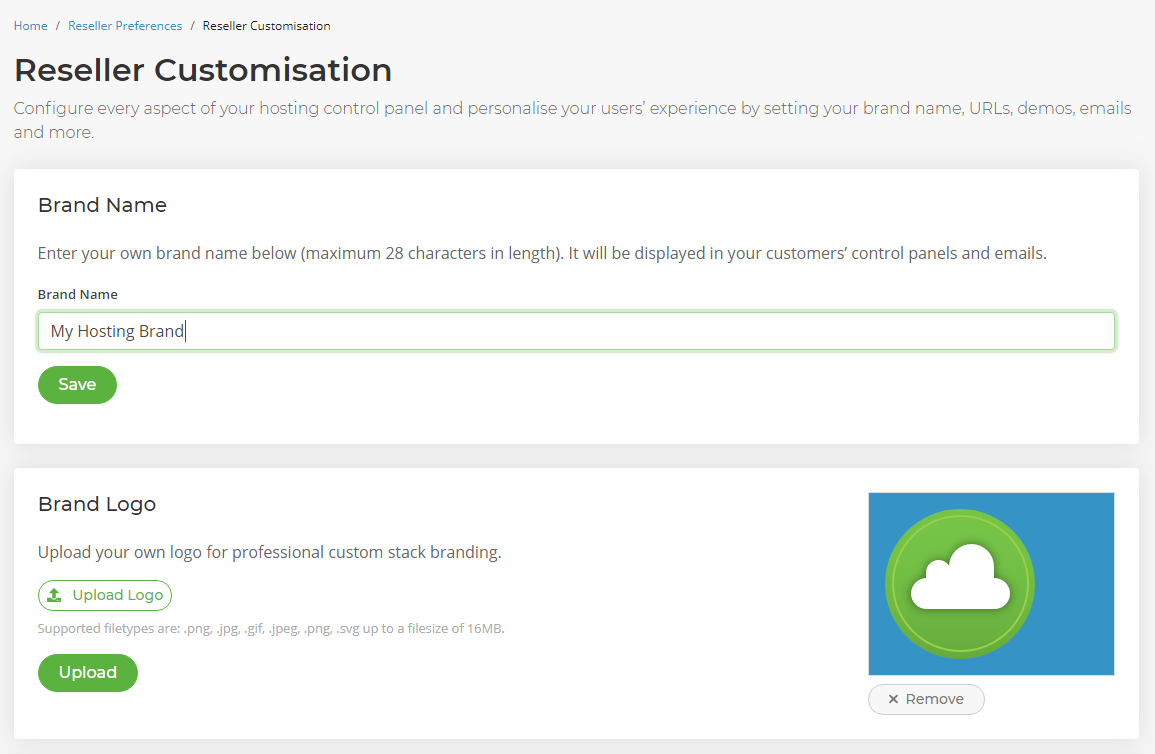 When you now preview or login to your branded version of StackCP, you should now see your logo.