How do I order a VPS with cPanel?
To order a Virtual Private Server (VPS) with cPanel included, you should:
Select your required VPS based on your needs: cores, RAM memory and SSD storage.

Select Choose Operating System.
Select CentOS 6 or 7 from the CentOS dropdown menu.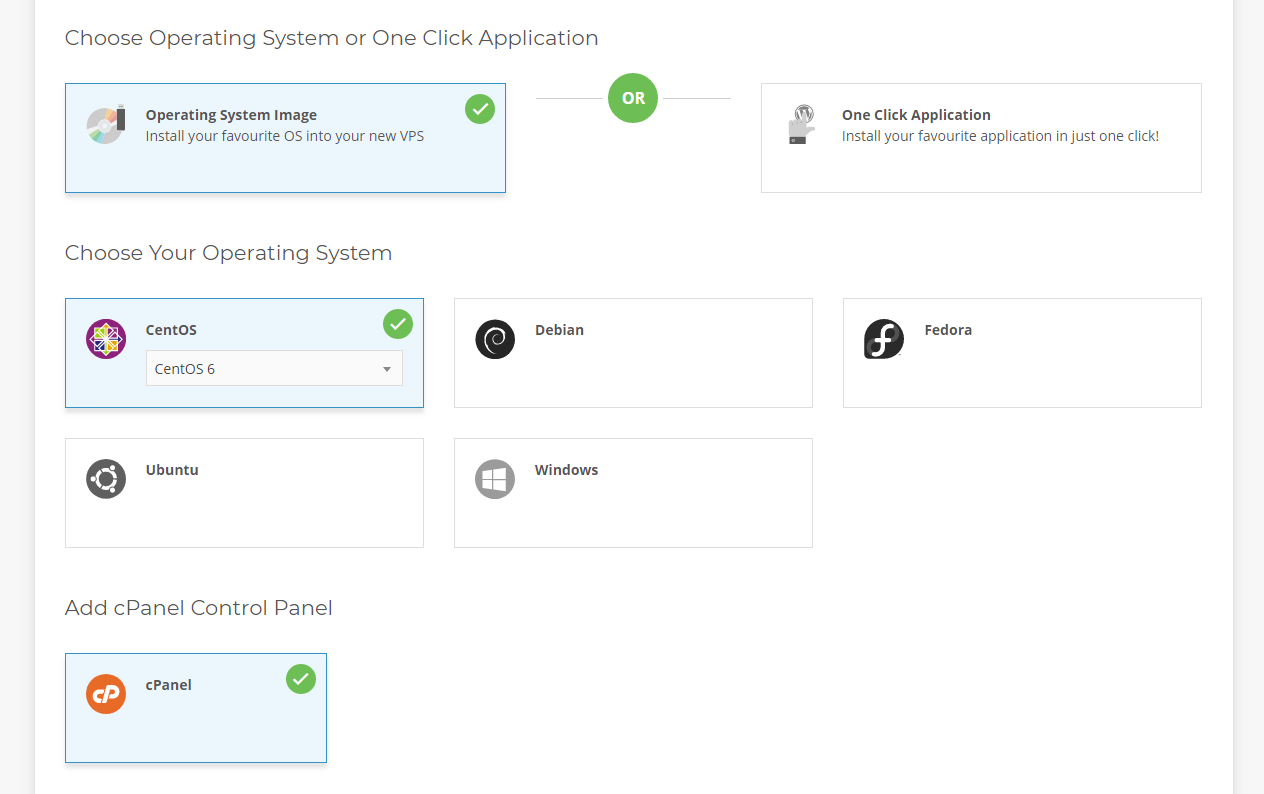 cPanel will then show as an optional extra.
A cPanel licence will be automatically provisioned for you when you purchase the VPS.