Here's my annual look at all the goings-on at 20i.
I ended last year's entry saying: "There were other projects – still in development – that we can't wait to show you!"
I'm happy to say that those projects were all completed this year, and feature below.
In 2019 we made 1,649 updates to our control panel – plainly too many to mention here. So I'll confine myself to the highlights of each quarter.
January to March
For 20i Resellers, January saw the release of a new StackCP theme: our fifth, called Pentagram. Its modern design proved really popular. We also offered 32 new domain holding page variants to choose from.
We released the first batch of 20i Support Videos. We're up to 17 now, with more on the way.
Next came one of our biggest releases of the year. In February we unveiled WordPress Tools.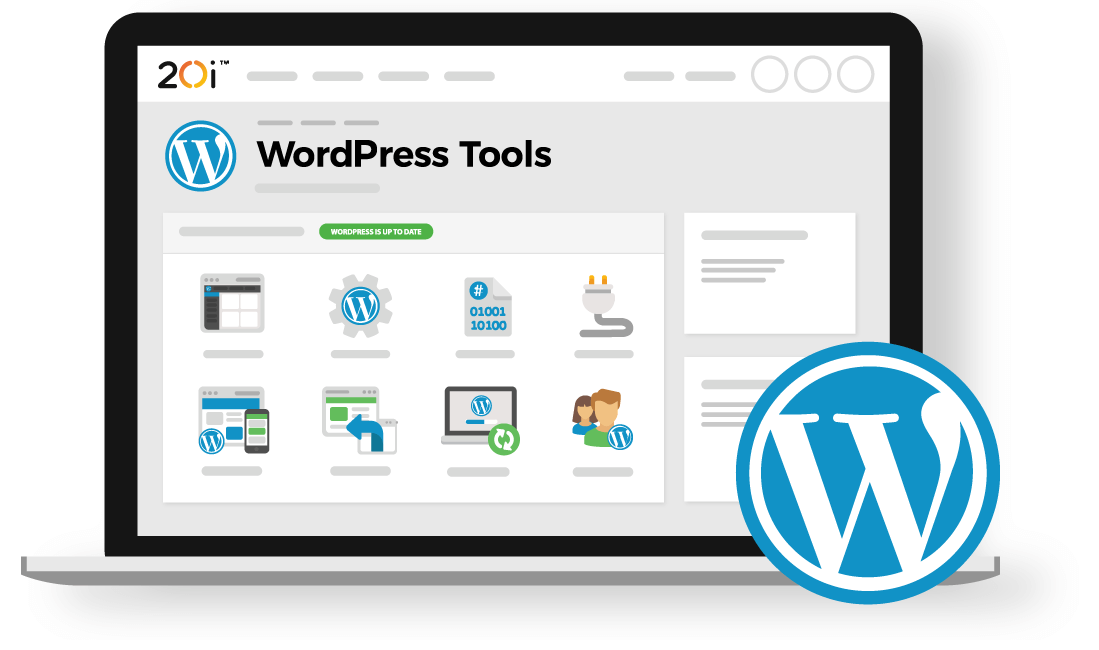 It's a toolkit of lots of handy WordPress features, the biggest one being one-click WordPress Staging.
At the time, we were the only hosting company offering such a range of features for the WordPress user. Predictably, other companies scrambled to copy our work – which was flattering!
"The new WordPress Tools are amazing and save a huge amount of time and effort, and I have complete control of my resources."

Jurgen D. – April, 2019
Other news of note was a File Permissions Checker that helped you stay secure and the addition of 150 new domains available through 20i (and we added more throughout the year).
In March we upgraded our direct Linux web hosting packages at no extra cost, and added a major new feature for everyone: 1 Tbs+ DDoS protection.
This protection against distributed denial of service attacks meant that everyone using 20i had access to the kind of security employed by major corporations.
We also started offering extra optional upgrades to email storage and more ways to keep track of your package allowances.
April to June
Spring saw us release more new reports, this time focused on bandwidth and site visits. We also began some changes to My20i which continued throughout the year: the addition of labels.

You could now apply labels to an entity and then search and apply changes in bulk. Maybe this wasn't 'headline material' as new features go, but it was a 'quality of life' improvement to My20i.
The labels proved extremely popular to those wishing to organize their hosting and get work done faster. So much so, we've added them to everything we could!
As we moved into summer, we upgraded our Migration Center so that you could migrate directly from cPanel hosts without having to provide WHM details.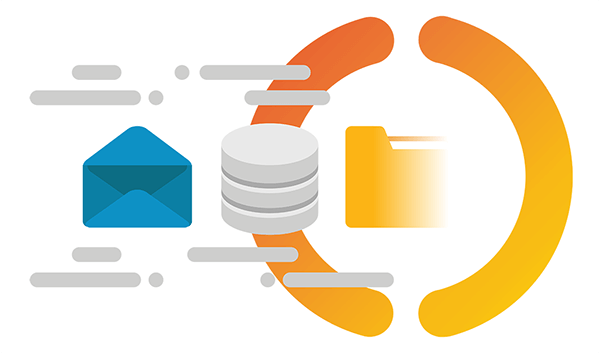 We also moved to a new office to house our growing team – but only about half a mile from our last office.
Our roster of one-click install software changed. We removed 7 out-of-date packages and added 7 more that were requested. So we still offer 77 different packages on our Linux web hosting platform.
July to September
This quarter saw lots of projects come to fruition: some of which we'd been beavering-away at since 2018.
July and August saw the release of more quality-of-life features. These would include our Random Password Generator, which saved time for those with lots of packages.
There were lots of user-focused new features and UI improvements in My20i – all aimed at making it faster and easier to carry out common tasks. In StackCP, we gave Resellers the option to add social media icons and favicons.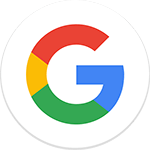 To improve security for everyone, we introduced Google reCAPTCHA v3. It helps to verify that those users signing-up and logging-in are 'human' – without the need to go through the traditional 'CAPTCHA' test.
Meanwhile, cPanel – the venerable control panel formerly used by many – announced price increases for those hosting lots of sites. It meant that many Resellers migrated to us. It was fortunate that it was around the time we were announcing all these positive improvements to My20i – the free web hosting control panel!
HostShop
Then in September came HostShop: for 20i Resellers, our biggest release of the year and the culmination of years of work.
It was a project that had been contingent on lots of other features that we released earlier. For example, the email marketing suite and the customer support ticketing system had to be in place before we released the ecommerce aspect of HostShop.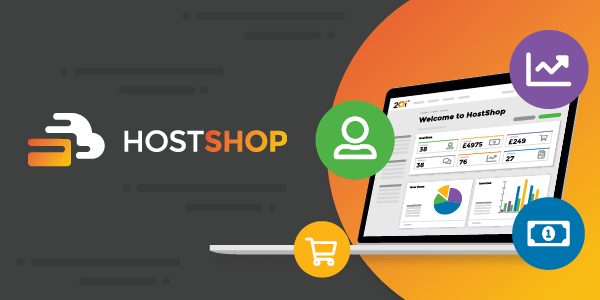 It was all about giving our resellers a 'complete web hosting automation and billing solution', at no extra cost and without any limits. We'll continue to develop it, but we think that we were successful.
"The HostShop is insane. You've done a fantastic job on making it so simple to setup and I'm looking forward to promoting my services with it."

Matthew C. – Sept, 2019
If you want to follow the latest developments of HostShop, it has its own dedicated feed for Resellers in My20i.
October to December
HostShop is central to the running of a successful web hosting business, so it was bound to receive a lot of feedback. And we're grateful for the way you responded.
A lot of work in October was centered-around responding to your suggestions. This involved relatively simple things like new payment gateways and currencies. There were also complex new features like a discount code system. And (shhh!) minor bug fixes.
We also added to our array of security features by introducing DKIM to our email services, increasing the deliverability of your messages.
November saw lots of new releases, now that the main body of work on HostShop was complete.
A significant new feature that was somewhat dependent on HostShop being released first was the ability for Resellers to provide multiple permission-based logins for their staff.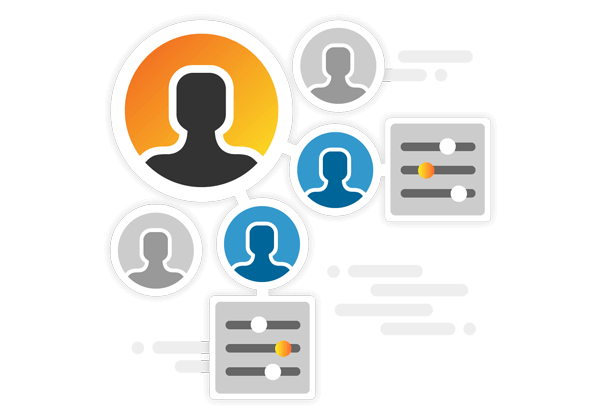 "Yet again, shaping the future of shared hosting platforms."

Eric G. – November 2019
'Sub users' had been in development for a long time, so it was rewarding to finally see it out in the wild.
Custom Work Quotes were also added. This meant that Resellers could create invoices for work that they didn't want as a 'product' in their store – but were still payable through their HostShop.
We also released a handy Sitemap Generator and new ways to customize our services to match your brand.
PHP speed optimizations
Something that we introduced in November – but wasn't the kind of thing you could access through a dashboard – was our new PHP optimizations. If anything starting with 'PHP' makes your eyes glaze over (I'm with you), don't stop reading yet!
Throughout the year, we updated PHP multiple times, so that all shared hosting users were always on the latest, greatest version on the day it became available. But we did a lot more than that.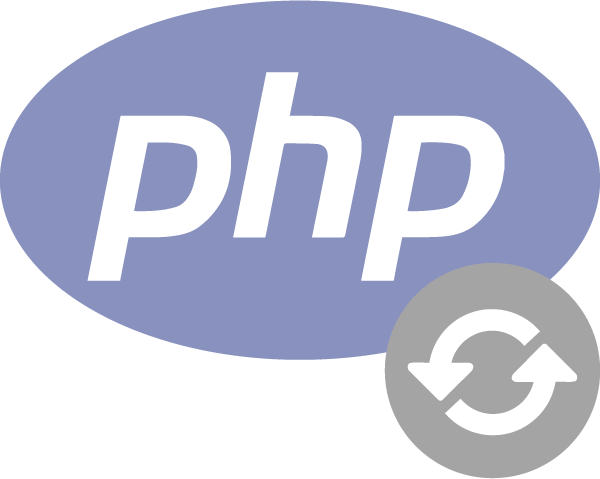 In some ways, this platform development was one of the most revolutionary changes this year.
It exemplifies what makes 20i different: because we can create things 'in house', we can make things better.
Put simply, our new PHP optimizations work with our load balancers and autoscaling to ensure that websites receive the resources they need. Users never experience slowdown.
There are commercially-available products that perform a similar function, but they only work well for small providers using older technology. After investigating these, we found we got better performance by creating our own version. Our developers tuned Apache to manage PHP-FPM and OPcache pools for all websites.
It has improved Time To First Byte (TTFB), without sacrificing the unique benefits of the 20i hosting platform. Those benefits include access to as many servers as a busy site might need, and the redundancy that gives us our reliability.
Beyond the immediate speed boosts for all sites, there are other advantages of doing it this way.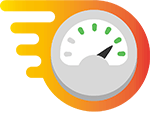 It means that 20i customers aren't subject to the whims of a company that they haven't signed-up with directly. Neither ourselves or our customers want to be caught out by a sudden price increase – like with cPanel. It means that we don't have to pass on third party charges or absorb price increases by cutting services elsewhere.
I'm writing this in early December, so I don't have a lot to say about the final month of 2019.
Apart from: a free fully-featured CDN is on its way for all customers, as well as lots, lots more in 2020…
Thanks for your input in 2019
So: a very busy year, in all. As ever!
Much of our work came about as a response to our customers making time to offer feedback and suggestions. There isn't time to thank you all individually, but we really appreciate all of it – please keep it coming.
The best way to ask for new features is through our My20i contact form, but feel free to comment below. We'd love to know what your favorite development of 2019 was!