We've released a series of 'how to' support videos on YouTube.
They cover 20i technical support queries and provide step-by-instructions that you can follow.
The presenter is Andrew Porter, one of 20i's most experienced support agents. I spoke to him about the project.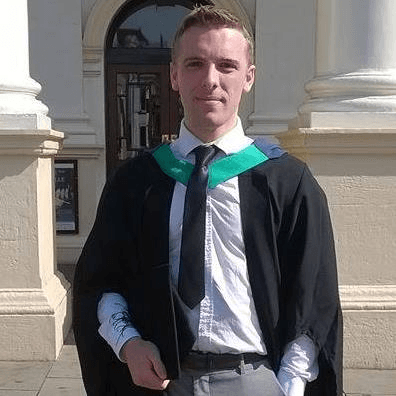 So, how long have you been with 20i and what made you join?

I've been with 20i for two years now, and haven't regretted a minute of it! Having worked with many of the guys here over the last eight years (within support and as a sys-admin), it was a no-brainer to join the team.
I can confidently say that those here are some of the best in the industry, and are an absolute pleasure to work with. More​so, 20i was particularly alluring as it's doing reseller hosting exactly as it should be done, from SSDs to fancy autoscaling, it's great to work for a company looking towards the future.
What made you choose the topics of the videos?
The videos released so far have tended to cover some of the more trickier scenarios both ourselves and our customers come across. We felt videos might prove a better facility in conveying how to go about the aforementioned. They're a supplement to our support database.
If you're particularly new to the world of reseller hosting, it can be a slightly intimidating prospect, for example, setting up mail accounts, or configuring WHMCS; therefore videos tend to provide more of a "helping hand" in this respect (or at least we hope they do!).
You seem very professional, as if they've all been recorded in one take. Is this true or have you applied some video-magic to cover-up mistakes?!
Why, thank you.
All videos bar one were completed in a single take (if I recall correctly). We're all human. 😉
Do you plan to do more videos?
Indeed. We've received some excellent feedback regarding the videos released thus far, so the intention is to continue doing so. We're always keen on receiving suggestions, so if there's a particular video anyone would like, please do get in touch!
What's your favorite thing about working for 20i support (apart from "helping people")?
The best thing about working in support is the eclectic nature of the role. Being on the front-line means we deal with a wide range of issues on a daily basis, which guarantees we're never sat there twiddling our thumbs with nothing to do.
Other than that, it's always great watching a reseller grow their brand and enjoy success. From our perspective, it's nice to know we may have played some part in that, no matter how small.
Anything else to add?
I'd like to thank all of the customers who've sent in reviews for us on TrustPilot.
It's great to have achieved such high scores in such a short space of time, and it's indicative that you love what we do, from support, to UX design.
We really appreciate it. We couldn't have done it without you!