This summer, we're continuing our busy development schedule, working hard to improve our services and add new features.
Here's the first of a new monthly roundup of everything we released last month.
Monster VPS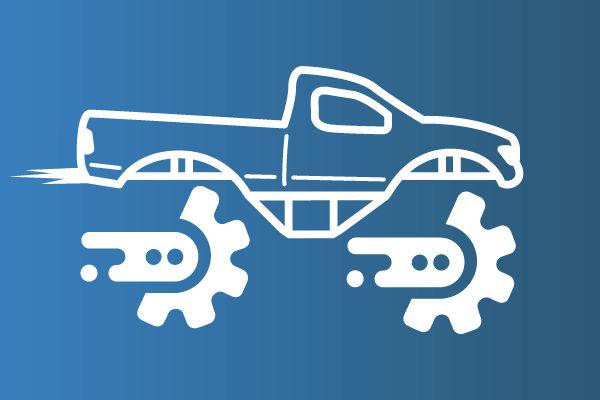 We've added a massive new VPS to our lineup, in both Managed and Unmanaged varieties.
This monster VPS has 12 cores, 64 GB RAM and 800 GB of storage. It's perfect for hosting many websites (or one 'monster' site!), or for any other project where you need lots of power and storage.
Find out more about our brand new VPS in My20i.
New one-click Maintenance Mode
It's now just a simple 'one-click' setup to use our default Maintenance Page. We've also added a new feature allowing those with a password to bypass it.
So you're not stuck with a 'one-size fits all' design, you can customize the HTML to match the site or change the message.
You can read more here: Maintenance Mode.
Global CDN upgrades for even faster websites

Our free global CDN is expanding yet again this month. We've opened a new node in Madrid, and doubled our CDN capacity in the United States and Asia.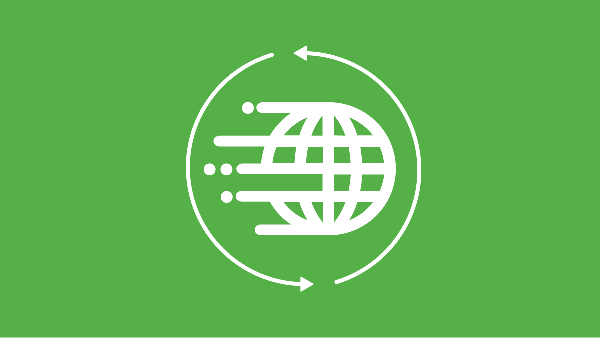 Set junk filters for individual email accounts
Up to now, our junk email filters could only be set by domain.
But what if an individual wants to get the 'junk' email that's filtered-out for everyone else? You can now set filters by individual account, allowing you to fine-tune them to your users' preferences. You can do it now by Managing a package and heading to Junk Mail Filters.
Better websites with our new Website Builder
Our Website Builder has been upgraded.

The feature-packed new version makes it even easier for your customers to create sites without having to code.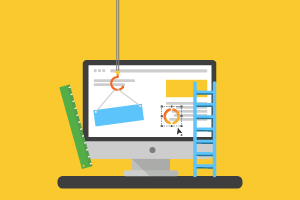 It provides a raft of new features, making it one of the best website builders around. As well as a general improvement in the user interface, the latest version includes more themes, libraries, fonts and ways to customize the website.
Try it out today!
New domain
We now offer the .gl domain, which is the country code for Greenland. It's usually £56.99/year but 20i Resellers get a discounted price of £44.99, offering a saving of 21%.
One-clicks and PHP
We've updated Prestashop to version 1.7.7.5. PHP has been updated to versions 7.3.29, 7.4.21 and 8.08.
Reseller exclusives
Here's the new developments those reselling our web hosting:
Make the System Status Page your own
Our default system status page is stackstatus.com. Up until recently it has been unbranded by design, but now you can make changes to brand it your way.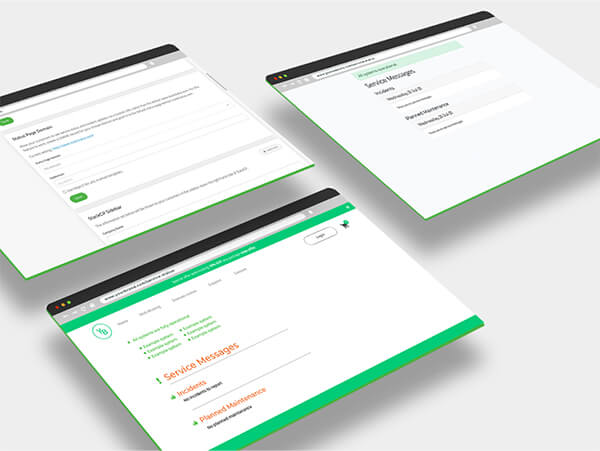 You've always been able to change the URL, but you can now do a lot more: add your logo, brand colors, links, contact details or anything else!
Head over to Reseller Customization to rebrand it to match your style.
New white-label marketing copy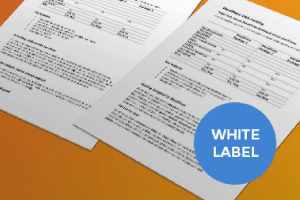 We've updated and expanded our white-label marketing copy.
It now includes information on security, our CDN and email services. They make a great starting point when promoting your services on your website. You can find all the copy here.
Email customers who aren't using your DNS
You can now remind your customers to use our StackDNS or your virtual nameservers.
Using the Domain Resolver tool available under Manage Hosting, you can opt to send your customers an email – which is customisable in email templates. It's a great way to ensure that your new customers get set up quickly.
Block search engines from indexing your control panel
You can now instruct bots from the likes of Google and Bing to avoid indexing your StackCP control panel pages.
In Reseller Customization, in the section where you set URLs, you can now choose this option. If you select it, it will apply robots.txt rule to tell search not to index those pages. This could improve SEO performance of your site.
Easy StackCP User creation during checkout
If you're buying or transferring a domain on behalf of a customer, we've made it simple to make them a new StackCP User. Just select the option when you enter their details. No need to type out that address twice!
HostShop non-paying customer change
In HostShop, if a customer has been locked out of their account due to non-payment, they can now still access the StackCP Help Desk to get in touch with you.
As always, thanks for choosing 20i.