The web hosting on our Linux platform gives you the choice of over 70 software packages for the web. These 'one-click installers' are open source and ideal for developing websites: in most cases, they're free to use.
We record the number of times each package is installed, so I thought it would be interesting to see which were the most popular, since 20i began (half a million installs!) and in recent months. So I looked at the five most popular installs in nine broad categories of software.
Out of fairness, I must state that popularity is never a guarantee of quality. See: the music charts and 'big name' web hosting companies… 🙂
Regardless, here's the run-down of our most-installed:
Content management systems (CMS)
I think most people with a little knowledge about the internet might guess the #1 install here:
All time:
*This is interesting since these figures don't include our optimized managed WordPress hosting platform: this is for our standard Linux web hosting only.
Last 90 days:
WordPress
Joomla!
Drupal
Moodle
The only change here is CraftCMS entering the list, cracking Concrete5.
Find out more about our WordPress hosting, Joomla! hosting, Drupal hosting Concrete5 (aka Concrete CMS) hosting and Moodle hosting.
Ecommerce
The battle of the shop software.
All time:
Magento
Last 90 days:
Web Host Manager Complete Solution (WHMCS)
Magento
OpenCart
PrestaShop
The recent increase in WHMCS is clearly due to our popularity with web hosting resellers; we started providing discounted WHMCS licenses in 2018. Zencart seems to be getting more interest, pushing osCommerce out of our top 5.
Find out more about our Magento hosting, OpenCart hosting, CubeCart hosting, AbanteCart hosting and PrestaShop hosting.
Galleries
These are useful for image-heavy websites. We only provide 3 options here, but their ranking (both all time and last 90 days) is: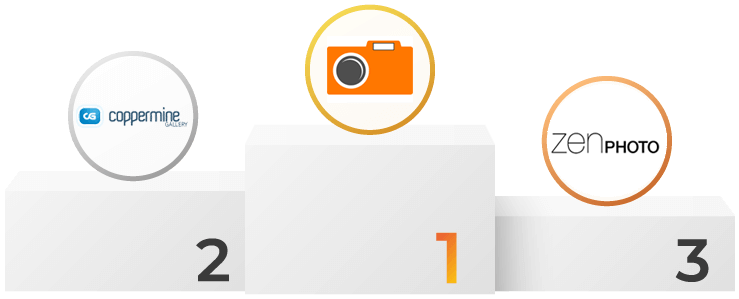 Find out more abour our Piwigo hosting.
Forums and message boards
We have four of these community tools to choose from.
All time: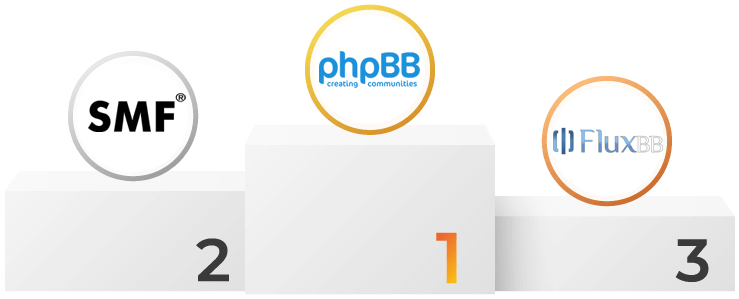 Last 90 days:
phpBB
FluxBB
Simple Machines Forum
Vanilla Forums
FluxBB has changed places with Simple Machines.
Find out more about our Flarum hosting.
Social networks
Like above, these tools are for managing and creating communities, but are styled in a more 'social media' style. All time: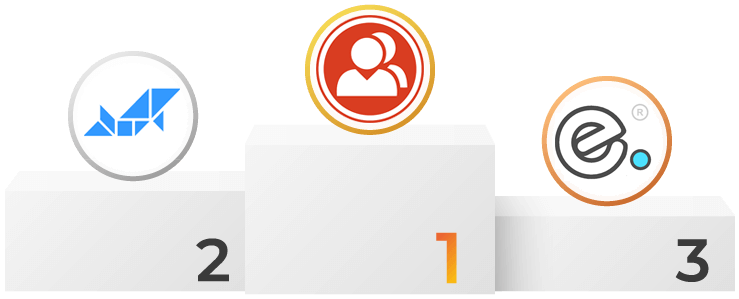 A bit of a reversal in recent months; it looks like Elgg has been gaining more followers:
Elgg
Dolphin
BuddyPress
Business & project management
All time: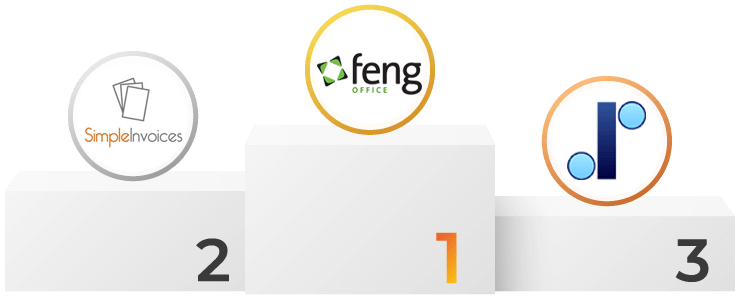 Simple Invoices
StatusNet
iQDesk
Last 3 months:
Feng Office
StatusNet
dotProject
Lots of changes in the business and project management world. To be fair, the two new entries could be related to them being added to our range of one-clicks quite recently.
Customer relationship management (CRM)
There are four available options from us here. All time: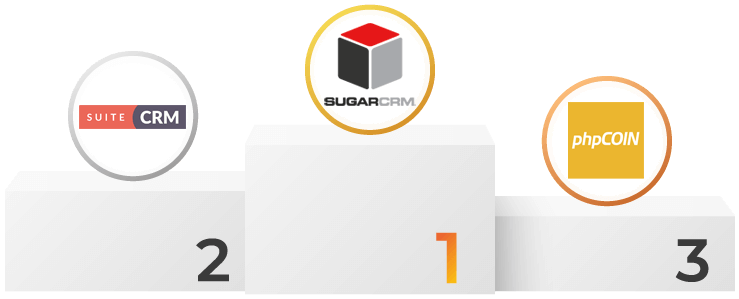 phpCOIN
And more recently:
SuiteCRM
SugarCRM
vTiger
phpCOIN
Again, lots of movement in open-source CRM-land with Suite being preferred over SugarCRM, and Tigers flipping COINs.
Help desk/support/live chat
Need to create some kind of customer support or live chat solution? Here's our most-installed help desk software, all time: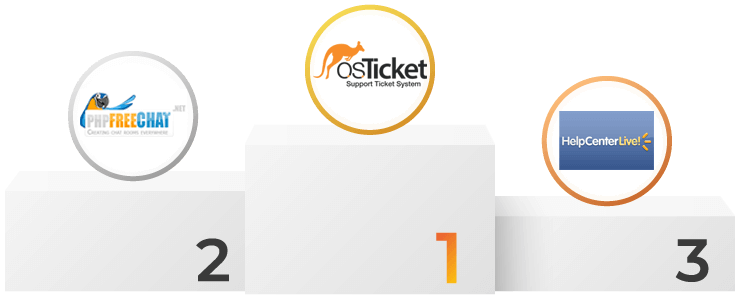 Trouble Ticket Express
SalesSyntax
Last 3 months:
osTicket
phpFreeChat
Trouble Ticket Express
HelpCenter Live
SalesSyntax
The only change here is that Trouble Ticket Express has moved in front of HelpCenter Live in the queue (I'm here all week 🙂 ).
Marketing, advertising and bulk email
This is probably the most arbitrary category – these tools' functions vary a lot – but have a common theme of being 'things that marketers use'. Most installed all time: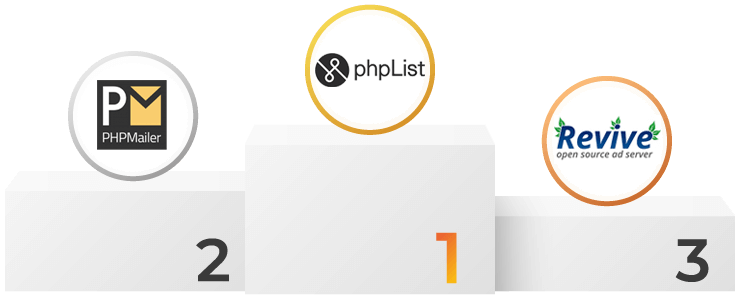 Prosper202
In the battle of the imaginatively-titled PHP-things, 'Mailer' moved ahead of 'List' in the last quarter.
PHPMailer
phpList
Revive Adserver
Prosper202
However, they are not in direct competition: phpList actually makes use of phpMailer in the back end (thanks to phpList for pointing this out!).
Not exhaustive
There are also plenty of other website tools/software apps that I didn't include here, such as our Laravel hosting and MediaWiki hosting. That's because they just do one simple job really well and have no obvious 'competitors'.
If you have time, you should check them out, have a play, and – if you're using a software-as-a-service alternative – maybe save money?
If you're on our Linux hosting we recommend taking your time to explore our one-clicks. We have over 70 one-click installers: you can see them all and search among them here: one-click apps.
Popular ≠ best
Finally, I want to make it doubly clear that just because a software package or tool isn't installed by a lot of people, it doesn't mean that it isn't worth trying-out.
When a package is suggested to us by a customer, we follow criteria for its inclusion as a one-click in My20i: it needs to have a good reputation and be widely-used within its niche.
So: we think all 70+ apps are good!
Some free software isn't very popular simply because it serves a highly specialist market: apps for schools, for example. And don't forget: just because someone installed a piece of software, it doesn't mean they're actively using it…
So sorry to all the excellent apps that aren't mentioned here.
If your favorite open source website-related app deserves some love, feel free to give it a mention below. And if we don't support it as a one-click, let us know why we should.
Lastly: thanks and well done to the communities who develop all these tools for free, you're all stars!