Looking for a new source of inspiration? Reddit is full of different communities dedicated to thousands of topics. This article focuses specifically on design inspiration. I've highlighted my top picks ranging from general design subreddits to more topic-specific ones.
Whether you're a regular Reddit user or a beginner, these subs are a great way to not only find inspiration but also to join in with their community.
/r/design
Starting off this list with the most obvious choice /r/design. This is a huge subreddit with over 1.9m members! It's extremely active which means it's a great place to find news, inspiration and any other design-related content.
/r/DesignPorn
One of the most notable mentions on this list is /r/DesignPorn. With a over 1.1 million members this page is practically bursting with design inspiration.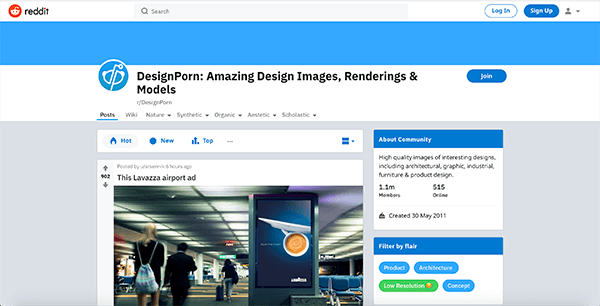 /r/graphicdesign
One of the largest subreddits – /r/graphic design is a great place for your daily graphic designer news fix. With over 657k designers you'll never run out of ideas.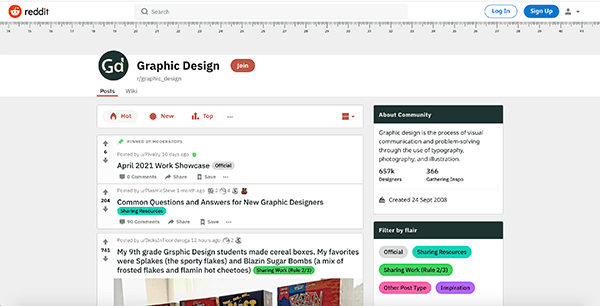 /r/UI_Design
UI (user interface) design is just as important as UX design.
Although /r/UI_Design is a lot smaller than the others on this list the quality of the content is up there. The best part about this page is that you can submit your own work and get feedback from others in the sub.
/r/LogoDesign
If you're looking specifically for logo inspiration, /r/LogoDesign is the one for you. Not only is it a great place to discuss techniques, trends and software but it's also a great place to get feedback on your work.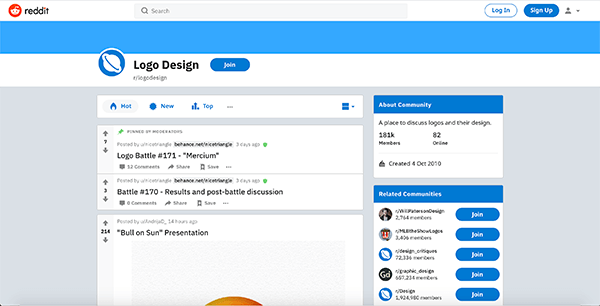 /r/90sdesign
This is a particular favorite of mine (perhaps due to my 90s baby bias). /r/90sdesign is full images, graphics, illustrations and everything with a 90s style. It's a great place to source inspiration from and get some serious 90s nostalgia!
/r/80sdesign
I couldn't include the 90s sub on this list and miss out /r/80sdesign. This is another general subreddit which is full of content to pull inspiration from. Think lots of neon colors and geometric shapes.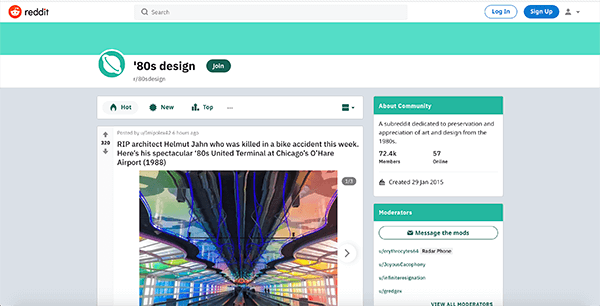 /r/DesignInspire
The name kind of speaks for itself on this one but, /r/DesignInspire is a great place for all things inspiration! Unfortunately, it's not very active but there's still some great content already available on there.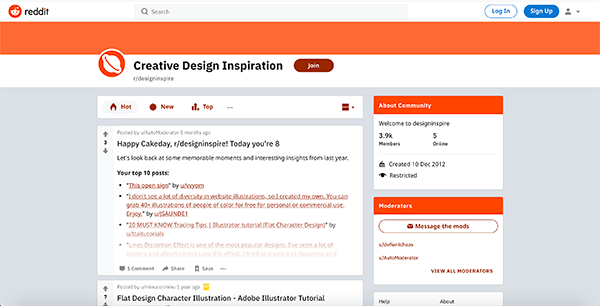 /r/typography
For all things typography, visit /r/typography. This sub includes inspiration, news, tips and everything else digital typography related. With over 195k designers this community is very active.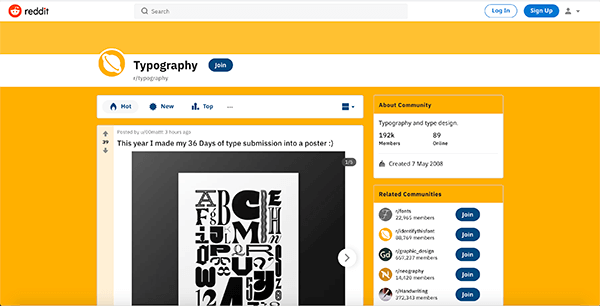 /r/minimalism
This one is for all of you minimalists out there. /r/minimalism is a great subreddit for inspiration and it's ever-growing with over 621k members currently.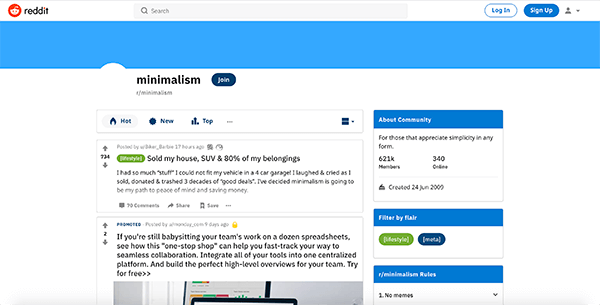 Let us know if you've checked out any of these subreddits, or if you've got any other recommendations.