In February 2019 we asked our web designer customers a simple question: "what do you enjoy the most about the web design process?"
The question was multiple-choice. It detailed the different steps in the process of designing a website, with nine options and a free text 'other' option.

To encourage people to respond, we offered them the chance to win an exclusive 20i Web Designers' Sketch Pad. We received 342 responses, and together they made over 1100 choices. Those surveyed could choose more than one option.
The survey results

Overall there seems to be a bias towards enjoying the earliest planning stages of the web design process the most: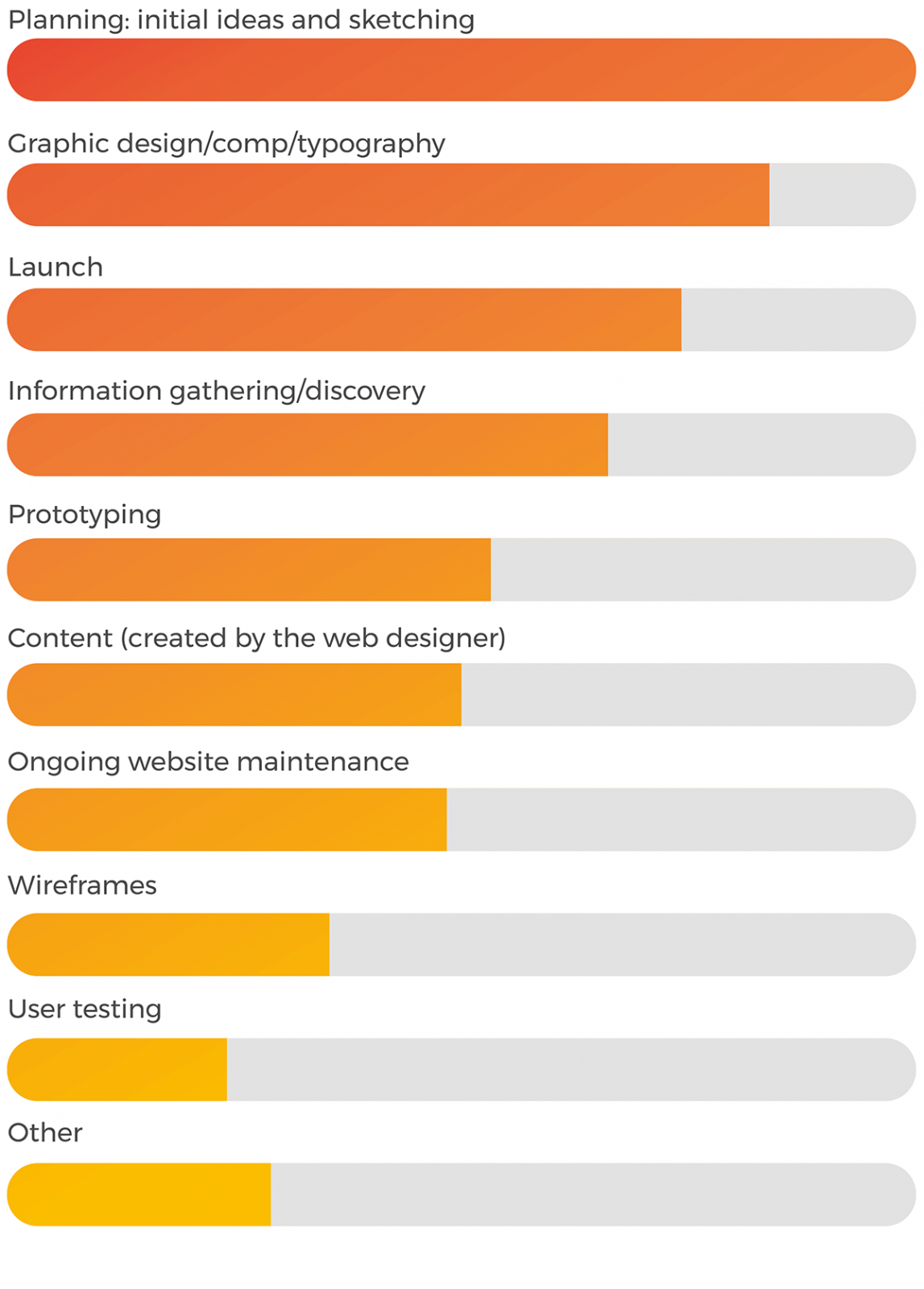 This makes sense – while being technically-savvy, good web designers are also creatives – and the planning stages are where creativity is given free rein.
The beginning of a project can also be the most challenging stage. It's good to see that they enjoy a challenge.
Most enjoyed
The most popular was the Planning stage, with 59% of web designers choosing this as one of the steps in designing a site that they enjoy.
48% liked the Graphic design/ comp/ typography stage.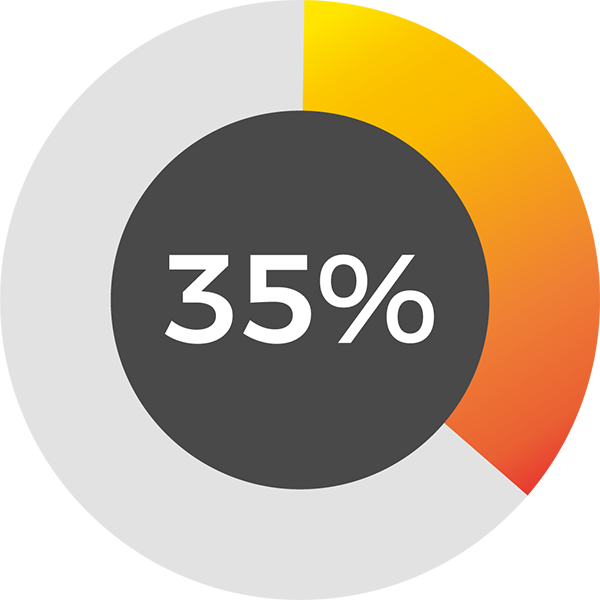 Web designers seem to be a sociable lot: the Information gathering/ discovery/ client liaison stage was enjoyed by 35% of respondents. Again, this is something that might take place at the start of the project – but not exclusively, of course.

Perhaps predictably, the Launch of the website was also popular. It was chosen by 40% of those filling-in the survey.
Least enjoyed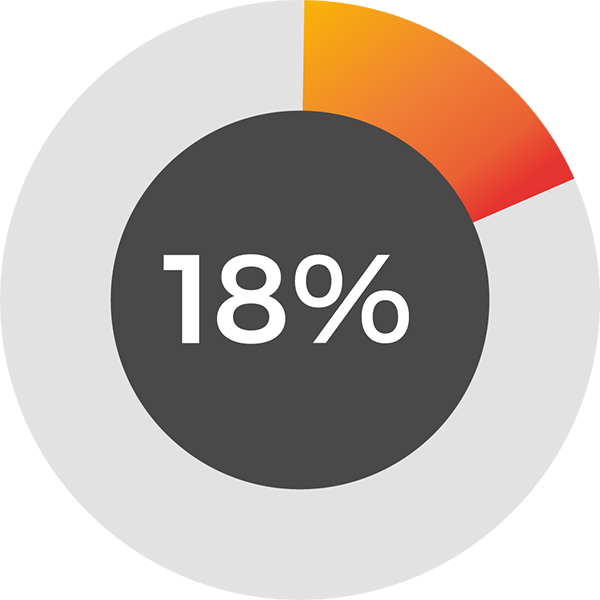 The Wireframes stage was only chosen as a favorite of 18% of those surveyed.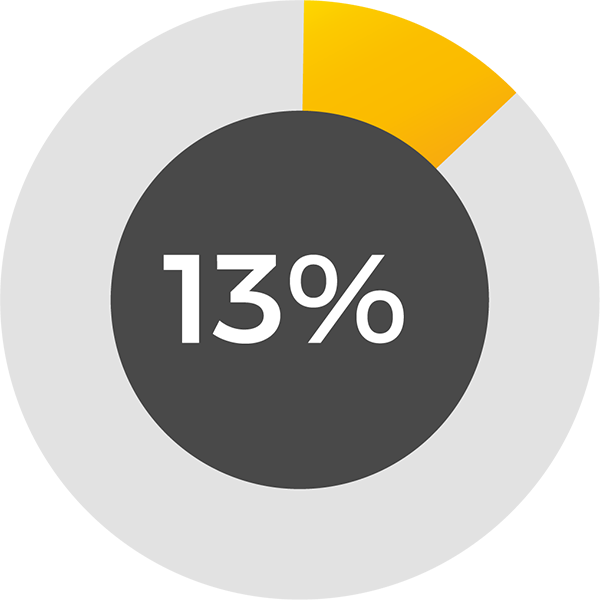 User testing was the least popular stage. I'd theorize that this is because often it isn't the web designer's job to do user testing and research. It may be the job of a UI/UX person or someone client-side.
User testing may have also been relatively unpopular because it isn't very 'creative' compared to other stages, and also – dare I say it – it could be the time when a web designer becomes of aware of the flaws in their site's design*.
*Of course, dear reader, this never happens to you. I'm addressing all those other charlatan 'designers'.
Other answers
There were plenty of responses in the 'other' bracket, here are some popular ones and our favorites:

Coding
UI development
Bespoke functionality
Problem solving
Working with 20i (thanks, Mum!)
Getting paid 🙂
Survey notes
It was difficult to agree on discrete 'stages' of the process: there are as many answers to this as there are web designers! I could have easily added or removed 'stages'.

One weakness was the absence of anything covering 'coding', which was given as an 'other' option by some. This was due to my own bias: to me a web designer doesn't do very much 'coding' – that's done by a web developer! But clearly there are many designer-developers out there who see coding as part of the design process.

The giveaway – the sketchpad – was planning-related, so the respondents may have been influenced in to choosing the 'planning' option, even if that was an unconscious bias.
It was an open survey – we didn't ask the entrants to show their License to Web Design – so we can't guarantee that every entry came from web designers.

The survey was promoted to our customers so the majority of applicants were British, with English as their first language.
Thanks again
Thanks to everyone who responded; it's great to get some insight in to what our customers enjoy.

What do you think of the survey results? Let us know below.