Welcome to 20
i

Support
Web Hosting Knowledge Base
How do I add my own logo to StackCP?
Part of our white-label Reseller Hostnig is that you can customize the StackCP control panel with your own logo. Only your brand will be seen by your customers
To add a logo to the StackCP web hosting control panel, you'll need to make sure you've updated to the latest StackCP theme - Pentagram:
Note: Make sure you've selected the Pentagram StackCP Theme.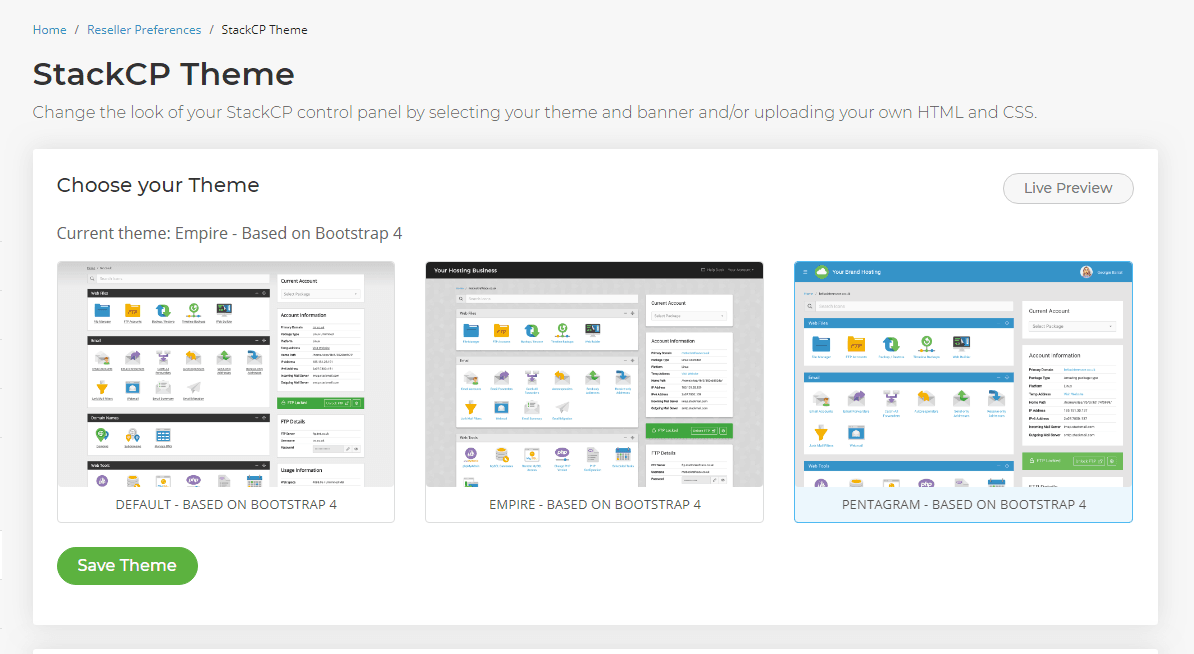 To add your logo, head to Reseller Customization.
Locate the Brand Logo section and select Upload Logo.
Choose your brand logo and select Upload.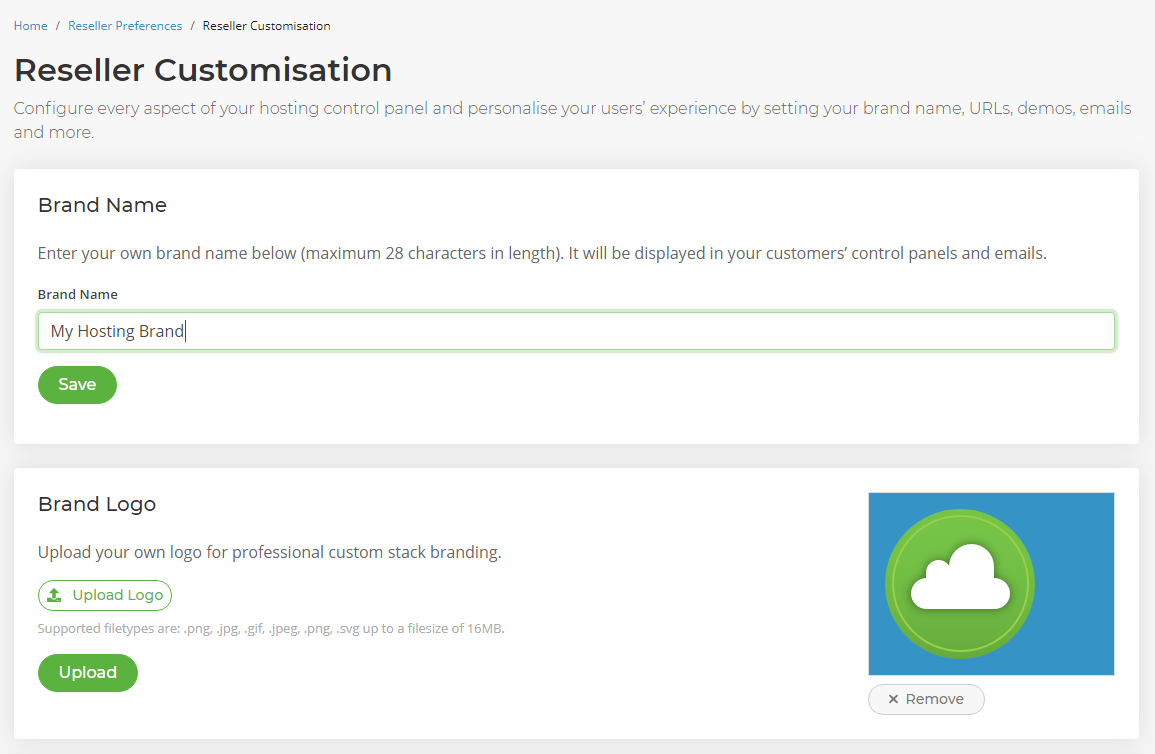 When you now preview or login to your branded version of StackCP, you should now see your logo.