SSL CERTIFICATES: SECURE YOUR WEBSITE
Web Hosting Optional Extras
Our hosting includes optional extras. Secure your website with a free or paid SSL certificate. You can search and register domain names, and hide your personal information with our Domain Privacy Service.
THE IMPORTANCE OF 'HTTPS'
Why you need an SSL Certificate
Having an SSL certificate – giving your website URLs beginning with 'https' – is no longer a luxury. It's a necessity.
If you run a site where a user has to enter information – such as a store – not having an SSL certificate could harm your business. Users are less likely to trust a non-'https' website. Google has been encouraging web designers to implement 'https everywhere' since 2014, and sites without SSLs are marked as 'not secure'.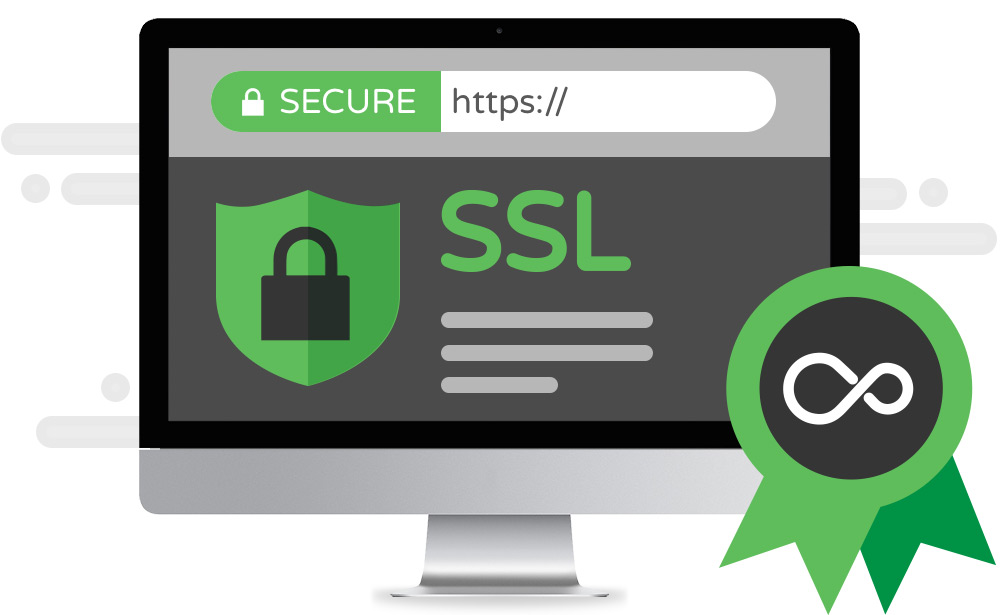 ---
How SSLs Work
Secure Sockets Layer (SSL) certificates are used to encrypt the information traveling to and from the hosting server. This is instead of sending that data by plain text – which could be intercepted. It can be used for websites and email systems.
A very simple explanation of how SSL works would be:
A browser tries to connect to a website
The browser first contacts a DNS server to find where the site is hosted, then contacts that web server
If the the website is secured by SSL, the web server sends a copy of the website's SSL certificate to the browser
The browser checks to see whether the certificate is genuine with the issuer of the certificate. It needs to be a trusted certificate authority, such as Geotrust
If it checks out OK, the browser sends a message to the web server and exchanges the necessary encryption information: a key and hashing cipher – basically a code!
Encrypted data is shared between the browser and the web server.
SECURE YOUR WEBSITE
Our SSL certificates
We provide free SSL certificates through Let's Encrypt. These require you to use our free nameservers, which are based on the Google infrastructure.
They are 'wildcard' SSLs. Wildcard SSLs cover all subdomains of a website – like 'subdomain.yoursite.com' – so you only need one certificate.
If you'd prefer to use different nameservers, you can use our Simple SSL certificates. We source both our Simple and Extended SSLs through Geotrust – one of the leading certificate authorities.
Extended SSL is the highest class of SSL available today. It lends more credibility and authority to your website compared to a Free or Simple SSL Certificate. Extended SSLs include 'extended validation'. This is where checks are made on the company by the certificate authority. These help prove that the website's owner is a genuine and legal company.
Only an Extended SSL displays the business name and registered country in the browser interface. You can see an example of this on our site or other sites, such as Paypal.
Our certificates use the TLS security protocol (v. 1.2), not the the older SSL protocol. We use the term 'SSL Certificate' simply because it's the phrase most people are familiar with.
Maximize trust, peace of mind, and your online reputation.
Compare SSL Certificates
No Hidden Charges
Domain names
Our founders started in the domain business back in 2000, so we have a pedigree in providing great value. There are no hidden charges, and the price to renew is the same as the price to register a domain.
At present, we offer over 80 top-level domains, and we're continually adding more. Using our powerful domain search tool couldn't be easier, and you can manage all your domains from the My20i control panel.
We also provide a Domain Privacy Service as an optional add-on. When you register a domain name, your personal details are linked to it. These details are publicly available online, allowing people to access your confidential information. The Domain Privacy Service protects your privacy by replacing your details with our generic company details. We can forward-on requests to contact you.
Domain names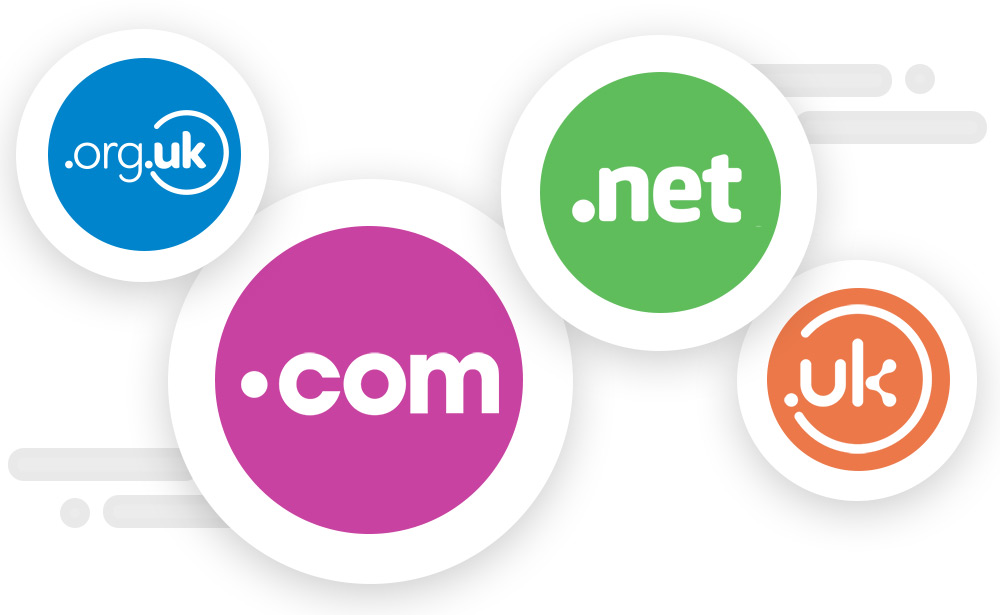 Ready to upgrade to fast, reliable web hosting?