Where would we be without Free and Open Source Software (FOSS)?
FOSS is everywhere, from publishing personal blog posts to managing an entire business, and nearly all of us rely on it for our daily creativity and productivity. For example:
The world be poorer-served if we didn't have the contributions of a massive community of coders. They work hard and give their free time to making tech better, less expensive and more versatile.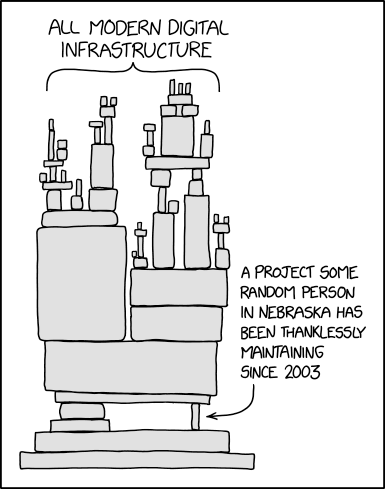 So that's why we're celebrating the achievements of these unsung heroes in The 20i FOSS Awards.
The FOSS Awards categories
Our focus for the FOSS Awards are on those tools and software that help starting and running a business, whether you're solopreneur or running a large enterprise.
FOSS makes our lives easier and cheaper. It allows us as individuals to express ourselves outside of walled gardens and without proprietary lock-in.
They all offer self-hosted versions of their software: meaning that you keep control of where it's hosted and you own the data.
The categories we've chosen are: Analytics, Community and Social, Content Management Systems (CMS), Community and Social, Customer Relationship Management (CRM) and Support, Ecommerce, Email, Knowledge and Documentation, Password Managers and Project Management.

The line-up of nominees
Analytics
Community and Social
CMS
Ecommerce
Knowledge & Documentation
Communication
CRM and Support
Email
Password Managers
Project Management
Free and Open Source: Free and Open Awards
We want to get as many votes as possible, so the FOSS Awards are open to anyone to vote. It's a simple matter of clicking on the software you want to vote for.
You don't have to vote in every category: you could just choose one if you prefer!
There's no need to provide any personal information. We'll publicise the winners, but if you'd like to be sent an email notification, you can sign up to the 20i newsletter here.
Vote today!
The voting is open now, and is available until 31st March 2022. We'll announce the winners on 12th April.
Give your favourite FOSS some love to thank them for the time and money they've saved you. ?