About 20
i
From the
Creators

of WebFusion, 123-reg & Heart Internet

"We don't just have the expertise to deploy and manage the most sophisticated hosting platforms – we consistently demonstrate the vision to be the market leaders in the hosting industry."
Tim & Jonathan Brealey, Founding Directors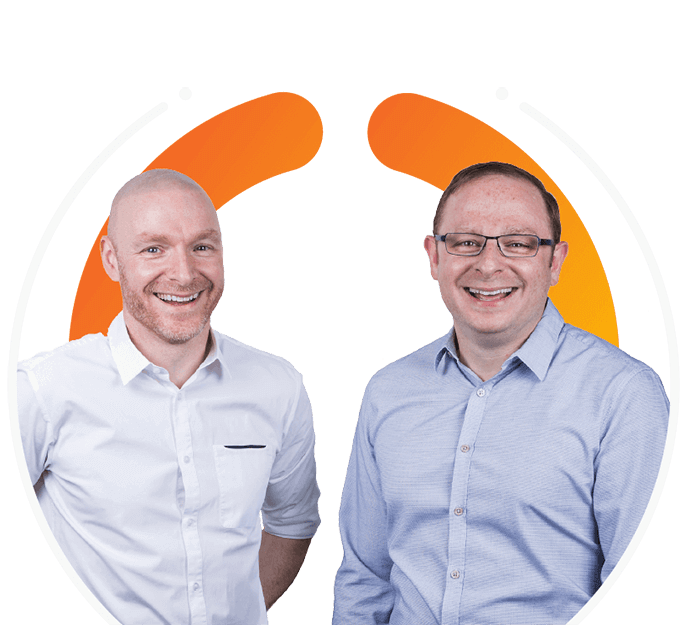 Over 20 years of hosting experience
2023
We launch Managed Cloud Hosting for users to easily build, deploy & manage sites/apps at scale across 20iCloud, AWS & GCP.
2022
All of our web hosting becomes powered by 100% renewable energy. 20i customers on green hosting get the same fast, reliable service, without harming the planet.
2021
We opened our first data centre in the United States. This gave US customers better access to 20i's high-performance hosting, while existing Hosting Resellers could host websites in both the US and the UK.
2020
20i launches a free content delivery network, offering the same edge caching features as paid CDNs from providers like Cloudflare. We added 8 extra nodes to expand our content delivery network.
2019
We launched HostShop. Our free application gets your Reseller Hosting business online fast. We also introduced WordPress Tools, which included staging, as well as making over 1000 updates to our control panels.
2017–18
We developed our platform, offering the kind of website loading speeds that other companies strive to beat. We introduced the first of our Virtual Private Server products, DDoS protection, and free on-demand malware scans, amongst many other features.
2016
Tim and Jonathan launched 20i in 2016. With 20 years' experience to draw upon, they created a hosting company that would break the mould.
2004–2014
In 2004 the brothers founded Heart Internet. In 2009 Heart was named the 'Fastest Growing Internet Company in the UK' by Deloitte with over 6000% growth in 5 years.
1997–2000
Tim and Jonathan founded Webfusion and 123-reg. Today, 123-reg is still a market leader in domain name registration in the UK.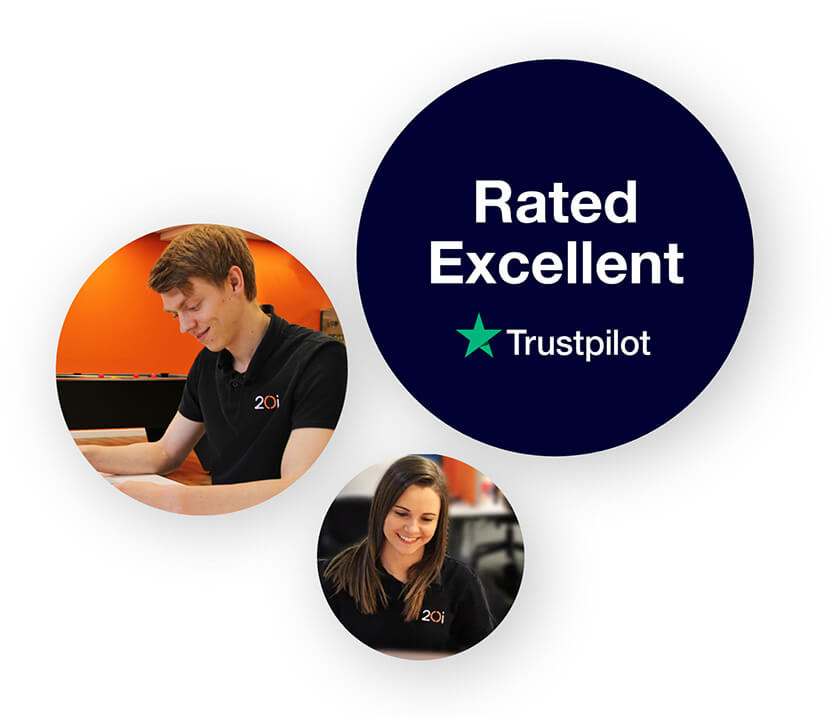 OUTSTANDING SUPPORT
Customer service from a team that cares
Jonathan and Tim are known not only for developing the best hosting platforms – but also for their approach to customer service. They do this by sourcing like-minded staff: enthusiastic, passionate and talented people. They've built a cohesive team that thrive on delivering outstanding customer satisfaction.
Our support team are fervent techies who love having the opportunity to help. They have direct access to the 20i development team. They're based entirely at our woodland HQ in Nottinghamshire: so no overseas call centres – ever! They can help whenever you need it, day and night.
Most of our testimonials mention our outstanding customer support: Customer Reviews.
UK headquarters
We're located in Nottinghamshire in a picturesque location surrounded by acres of woodland. Our newly-refurbished office is powered by solar energy, making it self-sufficient. We're a green business, as well as providing green hosting.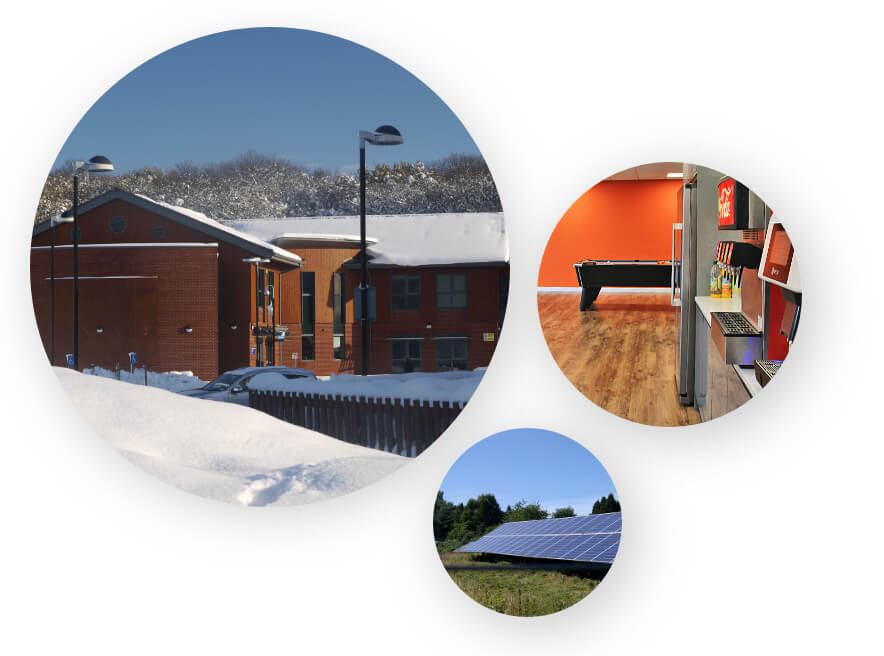 Our founding principles
Best technology
To give all users the best-possible technologies: our unique autoscaling tech on the shared platform is available to all, regardless of the package type they choose.
Always evolving
To always innovate: companies that rest on their reputation of their brand instead of continually improving are doomed to fail.
Best hardware
To use the best hardware: we don't cut corners and hope that our customers won't notice. That's why we use 100% SSD and trusted, proven, premium hardware.
Keep it simple
To keep things simple: a commitment to make elegant, powerful and accessible user interfaces for all of our products.
Security first
To keep you safe online: all our packages include security features unique to our hosting, and which many companies expect you to pay extra for.
Staying independent
To stay independent: we're committed that 20i will stay an independent company for the long term. Migrate to 20i today and it will be the last time you will need to move.
Hosting Veterans
Leaders in the hosting industry
Jonathan and Tim Brealey have been key figures in the hosting and domain industry for over 20 years. Back in 1997, they felt that it was too technical for many small businesses to get their business online, so they founded Webfusion. Their solution was to build a web hosting platform that even novice internet users could use.
Webfusion were the first UK hosting company to offer a control panel, then called the Virtual Control Panel. It gave users the unique ability to activate email features instantly and manage their website settings from one place.
In 2000 many companies were looking to secure a domain name for their business, so Jonathan and Tim launched 123-reg. They were able to drive down the cost of UK domains from around £50 per year to just £2.59 a year.
Again they offered customers complete control using innovative online systems. This commitment to user-friendly self-service has become a hallmark of all their entrepreneurial endeavours.
Jonathan and Tim left WebFusion and 123-reg in 2003. By that time the business had registered in excess of 420,000 domains and hosted more than 75,000 websites.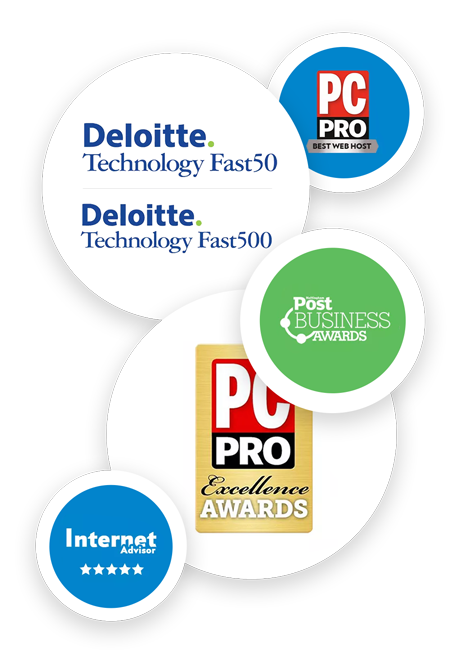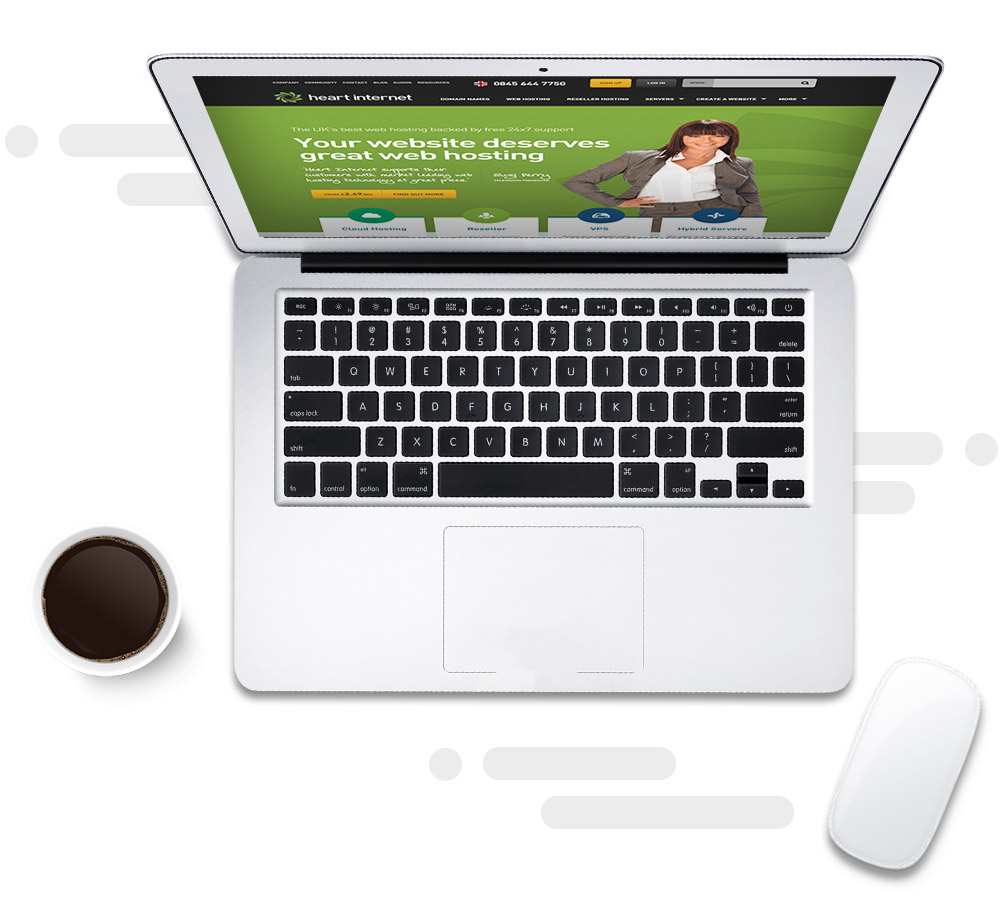 Creating Heart Internet
In 2004 the brothers were ready to do something new. So they formed the well-known web hosting brand, Heart Internet.
Heart Internet grew to be a formidable player in the UK hosting market. Jonathan and Tim continued to innovate, by being among the first to offer UK based reseller hosting, virtual private servers, dedicated servers, and hybrid servers.
In 2009 Heart was named the 'Fastest Growing Internet Company in the UK' by Deloitte with over 6000% growth in 5 years.
After 10 years at Heart, Jonathan and Tim decided that it was time to move on.
A new era: 20i
Tim and Jonathan launched 20i in 2016. With 20 years' experience to draw upon, they created a hosting company that would break from the stale, established practices prevalent in the industry.
No longer would they be satisfied with providing 'adequate' hosting services. With 20i, they've created a next-level premium hosting product that's available to all.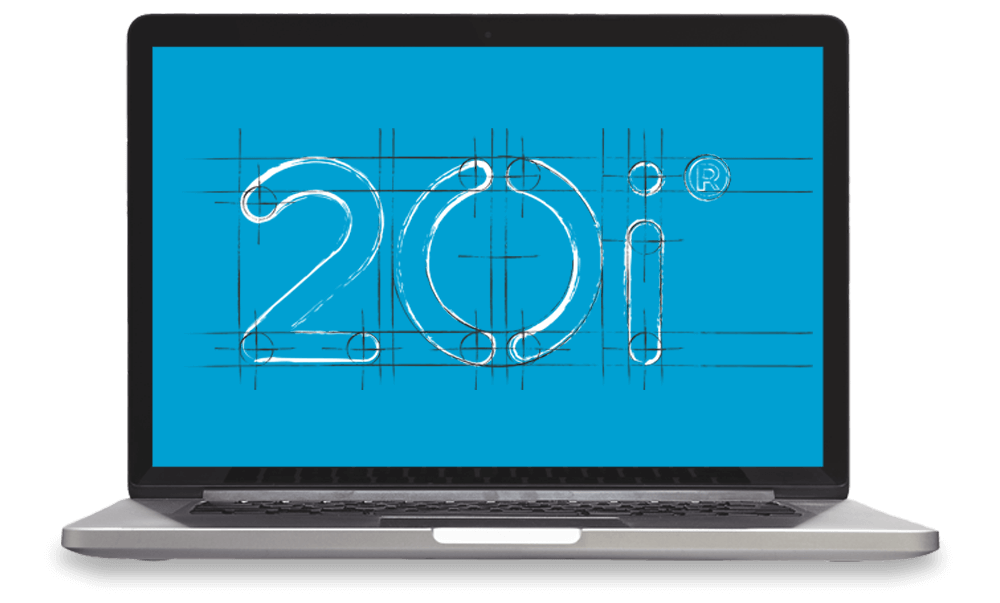 We're the reseller hosting specialists
We created the original reseller hosting package in 1998. So we're acquainted with the needs of web professionals: hosting resellers, web designers and agencies.
Autoscaling Cloud Hosting Platform
Our shared hosting platforms are load balancing and autoscaling. Each website you host accesses multi-server resources that scale to meet your needs. No single point of failure means optimal reliability 24/7.
100% SSD Storage
While most companies still use spinning disks – or only use SSDs for caching – we've invested in brand-name SSDs for our storage cluster 100%. It gives you the very best quality storage. Enterprise SSD performance is breath-taking!
WordPress Platform
Our bespoke platform has WordPress pre-installed and ready to go, bundled with our StackCache module to truly turbocharge your website. Our speed-boosting technology isn't available anywhere else, so your competitors will be envious!