Unique cloud technology
A web hosting platform like no other
Our reputation for having the best web hosting wasn't earned just by investing in state-of-the-art hardware. We earn it through what we do with that hardware. We have an innovative technology platform that continues to develop and improve, thanks to our talented hosting team.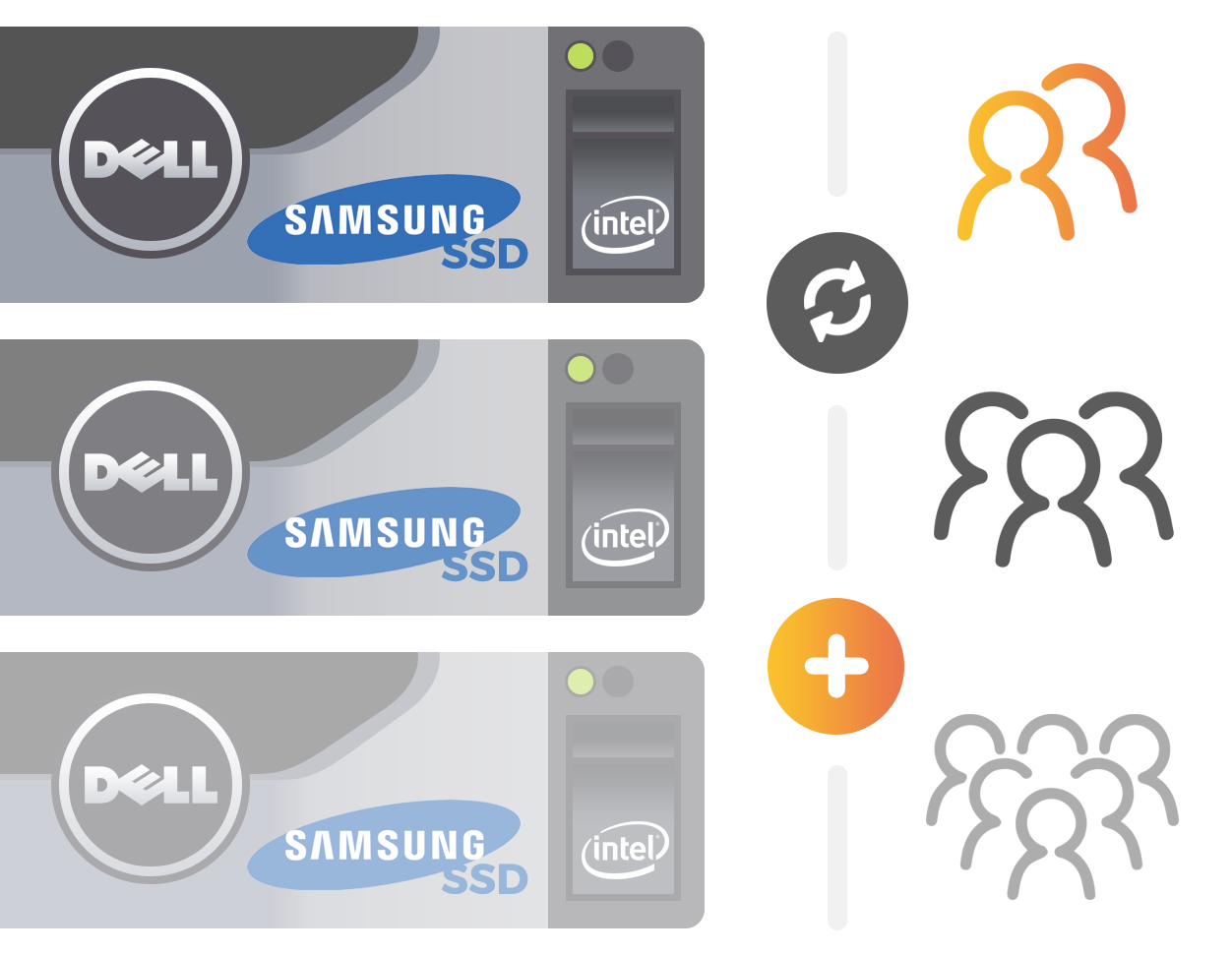 Ditch the downtime
What is Autoscaling?
All our web hosting services use 20i's proprietary autoscaling technology, created by our team of experts. No other company has access to this.
Autoscaling literally means that our resources scale automatically. Bandwidth, memory and processing power is scaled up or down instantly – depending on demand. This is what makes them 'true elastic cloud'. If there's a surge in traffic, your website will continue to offer the same fast experience for every user.
This is because a site isn't hosted on one or two servers. Instead, it can access the whole platform's resources: multiple servers. And we always keep dedicated resources in reserve to cope with traffic.
Also, it means that if there's a spike in demand and your shared hosting 'neighbours' become busy, it doesn't affect your site speed. Busy sites are isolated from others on their own servers. This doesn't happen at most other hosting providers, and even if a hosting company says they do something similar, no one does it better!
NOT ALL LOAD BALANCING IS CREATED EQUAL
What is load balancing?
Load balancing is about sharing traffic across servers. Other web hosts may say they use load balancing – and indeed they do – but not the kind we've developed. Their load balancing mitigates failover: if a server goes down, your site will be moved to another, so it stays online.
It's a kind of disaster recovery. That's expected: we offer that kind of server redundancy as well, even though we use some of the best hardware in the industry – thanks to our long-term partners at Dell – and a robust 10 Gb network.
But 20i load balancing is of a different calibre.
Our global load balancing makes use of monitors that will respond to traffic load and balance it across multiple servers when needed. Many other providers don't offer this. The consequence for you is this: with 20i, your site stays online, and remains fast, whatever load the servers are under.
SPEED OPTIMISATIONS
Creative Use of PHP
To remain the provider of the fastest shared hosting, it's important that we use the latest technologies. So we have investigated all the speed-boosting technologies commonly available to other web hosting companies.
The problem with these 'off the shelf' products is that they don't scale very well. They're designed for small companies that use older technologies. Those that only offer the resources of a single server to busy websites. To work with our autoscaling, we found that the better option was to write our own web hosting software.
Our developers have customised PHP-FPM and OPcache to ensure that your website gets the resources it needs, even if it's really busy. Our proprietary code boosts performance for every website running PHP 5.6 or above. For more recent versions of PHP, the speed improvements are even more pronounced. As we're not constrained by CloudLinux, we don't have to impose limits on cores, memory, bandwidth and processes.
Your site stays fast, however busy it gets.
SPEED UP YOUR SITE
Global CDN
The 20i Content Delivery Network will cache your website at different locations around the world, so that it loads faster wherever your users are. There are no bandwidth limits so we recommend using it all the time.
Also included is a comprehensive Website Acceleration Suite. This will help speed up the loading of your site by compressing images and code. You're given complete control over 40+ performance-boosting features, so you can fine-tune your site as much as you'd like.
Of course, you may not have the time or inclination to fiddle with all these settings. We understand - so we've created a safe 'one-click optimisation', which you can toggle on or off. You'll see immediate improvements in your pagespeed scores.
Free CDN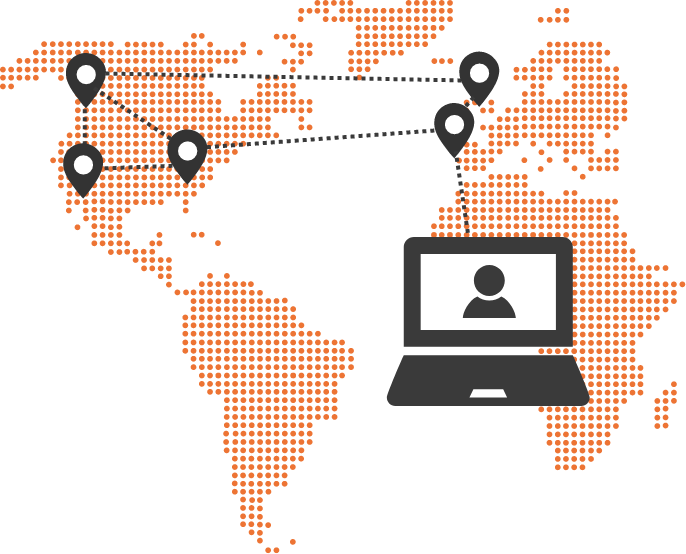 THE HOST WITH THE MOST
Other Platform Features
We don't cut corners to get the advertised price down. Our Linux, Windows, and WordPress platforms include these extra features as standard.
BULLETPROOF DNS FOR FAST, SECURE RESPONSE TIMES
Google-based DNS platform
The Domain Name System (DNS) translates domain names – and email addresses – into IP addresses. So when you visit a URL, your browser knows the address of the server to download the page from. It's an essential part of the internet – so it needs to be fast.
Google knows all about fast internet response times – as you'd expect! Their global fibre network leads the industry. It provides a quick and stable response regardless of traffic. So we built our DNS platform on the same infrastructure as Google.
All domains hosted with us benefit from Google DNS. 20i Resellers can take advantage of our white-label Virtual Name Servers and offer this rock solid, cutting edge DNS solution under their own brand.
Reseller hosting
Any platform questions?
Chat to a friendly web hosting expert: