Customer Testimonials
20i Customer Reviews
"Whether you're just starting out or you're a web hosting veteran, you're guaranteed to have a fantastic experience thanks to quality custom-built platforms and incredible customer support."
Scroll down for 20i reviews, or read interviews with our customers here:
20i

CUSTOMERS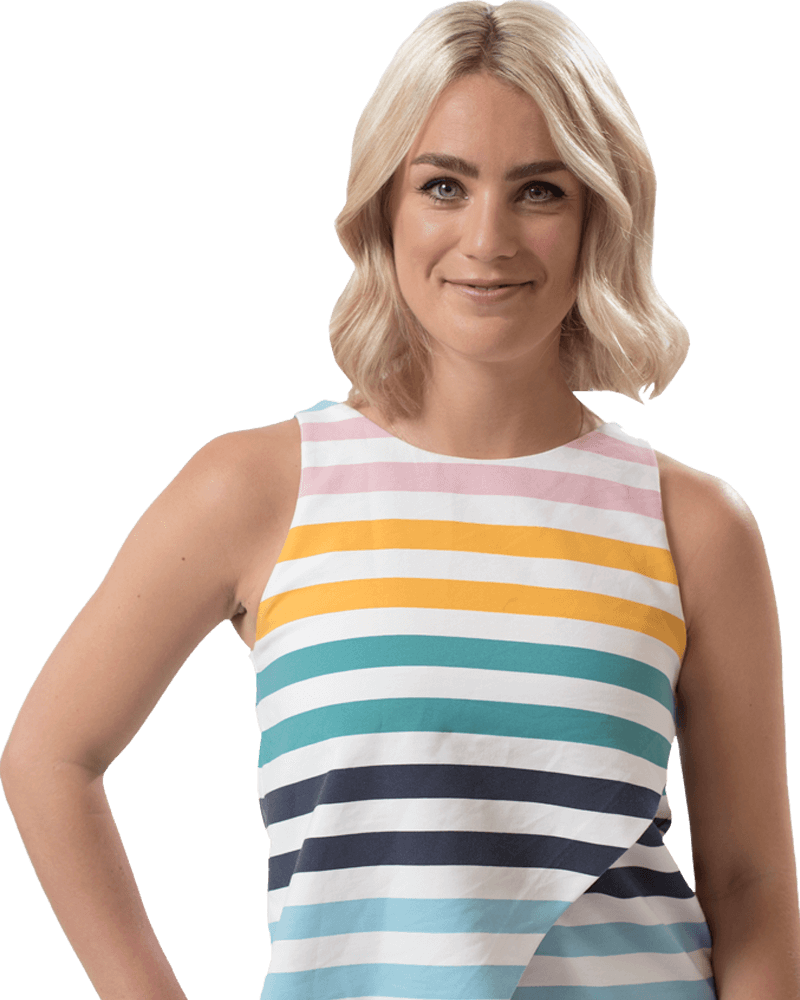 Scroll down for 20i reviews, or read interviews with our customers here:
20i

CUSTOMERS
The perfect solution for hosting.

What do you like best?

20i User interface is very easy to use, I can set up a new website environment within minutes. The migration tool is great as well and I managed to move over 20 websites and email within one afternoon.

What do you dislike?

There is not much to dislike about 20i! The prices have increased slightly within the last year but that is to be expected in the current climate.

Recommendations to others considering the product:

I would recommend 20i in a heartbeat. I moved to 20i from another service after they were having lots of downtime on their servers. I managed to move to 20i within an afternoon with all my clients' websites, domains and emails all intact. In the 4 years I have been with 20i I have experienced little to no downtime.

What problems are you solving with the product? What benefits have you realised?

As a small business owner, I am able to set up websites for my clients within minutes. The support they provide is also very good and get back to you with an answer very quickly
They are doing great, just need some more time and hopefully they will achieve what they want. Best wishes!
I migrated all my services (around 50 websites) to 20i years ago from Vidahost (now TSOHost). It was 20i's offer of £1 for the first month...
I've only been using 20i for a year or so but I am always impressed with their service if any issues do occur. I'm in the course of transfer...
Showing our 5 star reviews
Perfect speeds regardless of location.

I host mine and multiple client websites using 20i's WordPress Business hosting. The speeds, when optimised properly, are perfect. Their StackCache setup is fantastic as well. I have clients in the UK and Canada who all get perfect speeds regardless of their location due to 20i's global caching.

Beyond the servers being top-tier and their caching being amazing, the customer service of 20i is what sells them to me. If I have any issues I can send in a ticket and within an hour (averagely when submitting during the day), they come back to me with extremely helpful responses.

I'll be staying with 20i for the very foreseeable future.
Top of class hosting and support.

Been with 20i for several years now: constantly updating the services, and support is second to none. They really go above and beyond to help, even when the problem is website related and nothing to do with the hosting. This is the standard other companies (yes you Heart Internet!) should be measuring up to if they want to continue to be viable in a very crowded market.

If there were more than 5 stars available, I would give them more. Platinum-class hosting at a reasonable price and support like nowhere else (and I have been everywhere else over the last 20+yrs). Special shout out to Alexis Robinson: gave me outstanding support today with an issue that was nothing to do with 20i.
I always end up moving back.

I've built many websites over the years and tried numerous UK based hosting services but I've had an account with 20i since they launched and no matter what other hosts I try, I always end up moving that website back to my 20i account.

Why? The service and the amazing support! Can't thank the team at 20i enough for their amazing support over the years.
The support is STELLAR.

I've been hosting my clients' websites with these guys for over a year now - the support is STELLAR. I have not received support on par with 20i's.

Any issues you're having with any of your website, they'll help you get it back up and running, even if you did something by mistake. It's so cheap and has everything, so easy to use.
They don't try to cut corners.

I've used 20i for my own business over several years, as well as in my new position as IT Manager in a larger company.

It is fantastic and gives you everything you need. They don't try to cut corners in terms of technology and in fact go far beyond what most other Hosting Companies offer. I always recommend it to people, business and personal and they keep adding features while ensuring their platform works.

I can't praise them enough!
A great reselling experience.

What do you like best?

20i offers everything we need as a reseller - domains, SSLs and various different solutions for hosting customers sites. This is all offered in a single dashboard. Support is also very helpful.

What do you dislike?

I can't think of any disadvantages. They're very excellent in what they offer - provide a great solution at an affordable price for all different customer sizes.

What problems is the product solving and how is that benefiting you?

They help solve managing multiple clients hosting, domains and SSLs all within one control panel. It's a central location to go and much quicker than having to go to each individual clients own control panel.
Great company, top class service.

Excellent service from 20i, I've moved tons of domains and hosting packages over to 20i over the years. Queries are answered very quickly and the service is superb. Highly recommended!
Always improving their already great offerings

I truly can't say enough about this company! EVERY time I have had to reach out for support, they have provided me with service that exceeds expectations (which are high)!

Always improving their already great offerings, I look forward to continuing to with them indefinitely!
Never been so good.

I run a small web hosting business and ever since moving my sites and clients to 20i, things have never been so good.

Sites are always up, emails are always delivered, and support is fast and helpful. Since I joined there has been a steady stream of updates to the control panel and platforms.
Excellent service, even better support.

Before I start, let me say that I have had a long career in IT Support - all the way from the front line to being a Support Director in one of the largest software firms in the UK. So I know good support when I see it!

I chose 20i for my reseller hosting needs primarily on the basis of the recommendation of their service - and I wasn't disappointed. High speed, high availability, lots of customisation options for resellers and great value. What's not to like? (100% green energy now too - absolute bonus.)

But that's not the main reason I recommend 20i to everyone now. That reason is the quality of their support.

You can tell a lot about a company by how it treats its existing clients. 20i's support is fast, friendly, responsive, flexible and professional. This is not something that happens by accident - this has clearly taken both a culture of respect for the client and some decent investment by 20i to achieve, alongside a focus on finding, training and keeping the right people with the rare blend of skills good support needs.

But the results are well worth it. I wholeheartedly recommend 20i and will continue to do so to everyone I meet based on this factor alone. Thank you for all you're doing for your customers folks, and keep it up - you're doing a great job.
Best reseller hosting going.

My company have been using 20i for our hosting for about 4 years after leaving a previous popular reseller hosting supplier who were terrible. Since being with 20i their support has been excellent and any issues we have had have been responded to quickly.

Extra kudos is given to their WordPress hosting, network caching, website optimisation toolbox and mailbox migration tool. These things are complete game-changers for us and make our offering really stand out among our local competitors.
Really pleased.

I've been really pleased with 20i. Right level of technical freedoms and facilities, focussed on getting stuff done rather than being fashionably complex where it doesn't help anyone like some other hosters. Excellent responsive support folks. Services seem to work reliably and any planned maintenance is well publicised.
Saved $300+ per month, with great performance!

I've been using 20i for over 6 months, we have migrated all of our clients from other shared and cloud hosting companies to 20i. The support is better than I have ever seen (we mostly used SiteGround for shared hosting.) The cost is amazing, and the infrastructure is state of the art!

We just moved a massive cloud platform that was running on a dozen servers that cost hundreds of dollars a month. Now it is running without caching turned on, all the servers working in unison (each on a separate shared hosting package), and the core central database is on a Managed VPS. The cost has gone to nearly nothing!

I will continue to bring my Freelance projects to 20i.
Literally fantastic.

Their support service is exceptional, take it from me as I am rather a difficult customer, they have never got tired of helping me, regardless of how small or big the matter was for them. I got usually a response within an hour if not within a few hours from the moment I raised a ticket. Basically, the support team is there when you need it and they genuinely try their best to help you.

The control panel is easy to understand and easy to navigate. Usually, when it comes to price I can be hard bargaining but on this occasion, I have to be fair and say their prices are reasonable compared to many big names.

They are up to date with their servers as they are really fast. I am glad that I came across these guys. Let's hope they will expand and become a bigger company but keep the same service.
20i.com always come through for me.

20i.com always come through for me and answer my issues very quickly with accurate analysis. Professional friendly knowledgeable expert advice, I am able to keep my clients happy with this very reliable service.

I highly recommend 20i .com to host multiple websites. Managing/editing emails ftp uploads security to mention a few are really easy to do within the control panel environment. Anyone with 50 plus websites that need to migrate to a new platform will be pleasantly surprised with the efficiency from the 20i.com team.

Thank you to the whole team at 20i.com.
It's taken 25 years to find 20i.

Over the past 25 years, I have worked with quite a few hosting providers and I have to say 20i is the best of them all. Always quick to respond and a well-trained team, for both tech and customer service. I highly recommend 20i to anyone wishing to save lots of time looking for a great service.
The best hosting and reseller solution available!

By far the best hosting and reseller service I've ever used in the past 20 years!

I have used numerous providers and have not witnessed such a reliable, modern and feature rich solution for my hosting as 20i. The support is by far the most responsive and knowledgeable. An amazing service that makes my life easier, provides an awesome end user experience and ultimately saves me time and money. Keep up the amazing work!
Fantastic package and 1st class support

Following an initial great experience with a domain transfer and testing with free hosting, I committed to a professional package and found it to be very feature rich, fast and reliable.

I had a couple of non-urgent queries, which were dealt with within minutes. I can't recommend 20i highly enough. I will be upgrading to a Reseller package as soon as I build my client base.
Exceptional in all facets.

My experience with 20i has been very positive. 20i is exceptional in all facets. Customer Service is engaged and responsive. Infrastructure is rock-solid with 100% uptime.
Too good to be true?

I am rather excited about some of these updates. Especially the subdomains as separate sites – that opens up all sorts of new project ideas.

When I found 20i, I thought it was too good to be true. I have since learned that it is simply truly good. Thank you for being awesome.
A real-eye opener.

20i has been a real eye-opener as to how good a hosting provider can be. I gave up on using hosting providers and ran my own server and VMs for several years, but it's so much work - so many things to take care of, and a distraction from doing our core work of building great websites. With 20i, I am gradually migrating websites off our own server onto their infrastructure. At first, I used a Reseller account, but decided to get that extra boost that comes with a decent spec managed VPS. So now, it's like I have my own server, but I don't need to worry about anything other than setting up my sites. The hardware is no longer my worry.

And when it comes to support, it's like having an IT department at my fingertips, with polite, thoughtful and caring responses - and so quick too. I've only had a few small problems, but mainly questions and getting familiar with how to use all the fantastic tools provided in their control panel. Whatever I have asked for support so far, the response has generally been within a few minutes, and I am back doing what I had planned to do.

So well done 20i, and congratulations on setting up such a slick operation that also performs exceptionally well. I look forward to a long partnership with you.
I recommend 20i by 100%.

Overall I find it easy to navigate 20i, if you have any problem with understanding an issue, the team at 20i goes that extra mile to explain in laymen's terms how to resolve the issue at hand.

They are fast to respond which is another bonus. If you're just starting out a new business idea they offer a free website hosting on every domain for life, if you become successful you can upgrade with more options as and when you need to. Conclusion; overall I think 20i is the best hosting company by far. I recommend 20i by 100%.
Amazingly smooth!

I migrated about 30 WP websites (Linux) from GoDaddy to 20i. I have been with GD since 2002. I didn't expect that the transition would be totally smooth,... but it was amazingly smooth! The few small issues I encountered trying to get things live and back to normal were resolved very quickly with the 20i support team.

I'm very happy with 20i so far. My sites seem refreshed with their fast SSD hosting. I don't ever want to move again, so I'm hoping for the best from 20i for the next 20 years to come.
The best hosting that I have ever used.

Fast, reliable and excellent level of support.

When there are difficulties, payment, code, DNS etc., they are always there for you… and for a very reasonable cost.
First four months and it's been great service

We have only been with 20i for about 4 months and we have found the team very helpful when we have had problems moving sites to them or have had email problems with our clients. The team is ready to listen and are more than willing to help. The servers run well and we have not noticed any outages with our sites. If you run a web design company then their reseller account is worth the money. Keep up the good work 20i.
Amazing value for money.

Amazing value for money, especially as a reseller or web developer. A very efficient, human, and understanding support service and generally everything you need in one well-designed UI.
Consistently excellent in every way.

Consistently excellent, from large requests in the middle of the night to small ones at any time. Superb value too.

We're an SME-specialising marketing business and 90% of our clients' sites are looked after by 20i.
Great Hosting - Great Value

What do you like best?

I have had a reseller hosting account with 20i for over a year now and have been very happy with it. Not only do they offer fast hosting and a multitude of options, but their pricing is also very reasonable! I have been most impressed with the support that they provide for their customers and the speed at which they respond to any questions that I might have.

What do you dislike?

I honestly cannot think of anything that I feel dissatisfied with in regards to my 20i account. They have hit the mark every time I have needed anything.

Recommendations to others considering the product:

Everyone has their particular list of needs for their business, but I believe that 20i's reseller hosting will check off most if not all of everyone's list of "must-haves." I have been with them for over a year and have been very satisfied with what they have to offer as well as how they respond to any questions or issues that I might have.

What problems are you solving with the product? What benefits have you realized?

I can meet all of my customers' website needs via my reseller account with 20i.
Astonishingly good.

Very good. Everything is very well laid out and easy to get to. I got stuck linking my domain owned by Google Domains to their servers, and their support replied in 6 MINUTES… FAST FAST FAST…Amazing. Highly recommend.
The Best Hosting Company Ever!!!

I have been using 20i for a few years now and after using other UK Hosting providers I can happily say that they are the best in all aspects. I am a web developer and having a hosting company like 20i has made my job so more efficient and I will endeavour to promote and use 20i for the future.

Thanks Guys! Keep the great work up!
Best UK Reseller Hosting.

Recently moved all my reseller hosting over to 20i after a poor experience with another UK company. The overall experience has completely blown my last provider out of the water.

Reasonable prices, amazing customer support, quick and easy migrations, and site speed (particularly TTFB) has improved enormously. Plus, HostShop makes it super easy to get my customers signed up to my plans, and manage payments. Couldn't be happier with my decision to move to 20i.
Excellent for domains and more.

Excellent for domains and more… After having some truly awful experiences with other domain registries I have finally found a decent company with reasonable fees. I have transferred all domains to them! Think twice before using companies running cheap offers etc. You will pay in the long run.