Customer Testimonials
20i Customer Reviews
"Whether you're just starting out or you're a web hosting veteran, you're guaranteed to have a fantastic experience thanks to quality custom-built platforms and incredible customer support."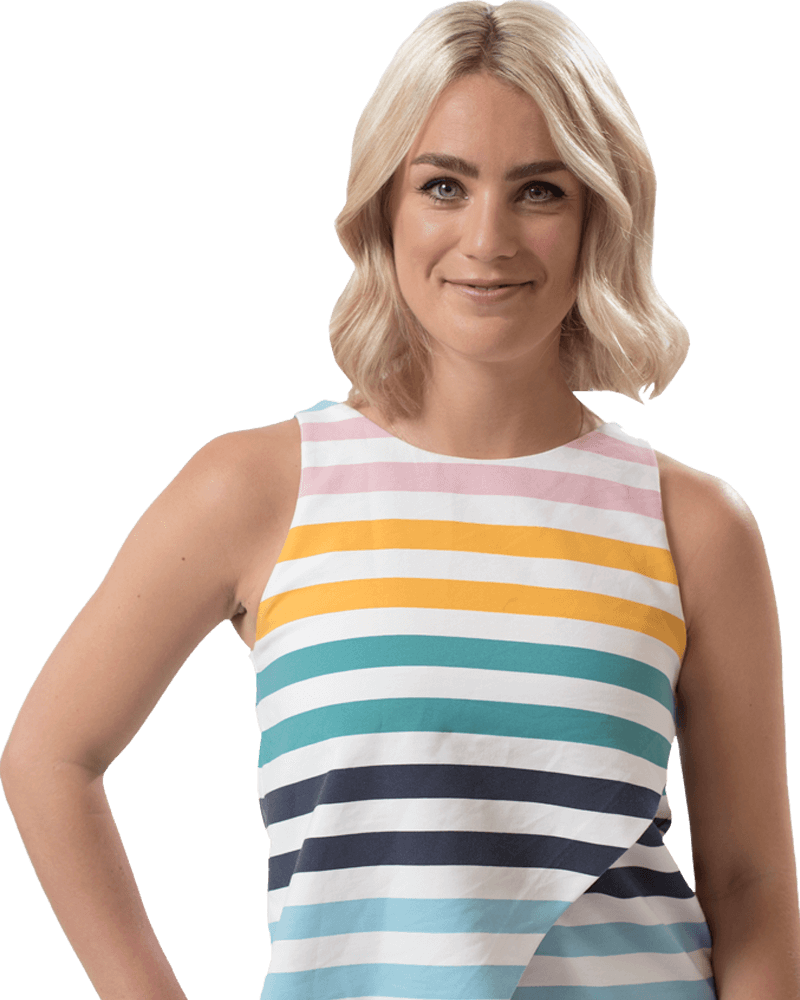 Can't fault this company.

Can't fault this company. I was with them for a considerable amount of time. I left because I thought I could get better elsewhere.

A year later I'm back. What 20i have is powerful. It's sleek. It's easy. Don't go down the road of thinking cheaper is better. It's not.

20i support are so polite, prompt and helpful. I can't say the same for other providers.

I'd give 10 stars if I could.
service and support has been excellent Would highly recommend using these to host any websites user interface is really intuitive
Always excellent support :)
I had an issue with one of my sites - they fixed it within a couple of hours and kept me informed during the process.
Showing our 5 star reviews
Astonishingly good.

I almost don't want to tell people about this company, because being a reseller of their services gives me a major edge over my competitors.

I've enjoyed outstanding systems, prices and support for the last 3 years. I do hope it stays that way.

The migration tools are genius!
Highly recommended.

After a word of mouth recommendation, I moved to 20i a while ago, and I have to say I have been really happy. Right from the start with the migration it has been so easy to use and feature rich. What has particularly impressed me is:

1) They are continually adding features that improve the service
2) Their support is outstanding in terms of helpfulness and response times

Keep it up 20i!
Service and support have been impeccable.

I have been with 20i now for almost 3 years. My initial multi-site migrate from my previous reseller host was pretty smooth, with minimal disruption.

Since then, the service and support have been impeccable! Websites are stable and fast loading and the control panel is extremely user friendly.

The support staff are always friendly, knowledgeable, courteous and helpful and have, on quite a few occasions, gone above and beyond to get a problem resolved. My reseller account is great value for money and allows for the smooth running of my small business

Thanks 20i and keep up the good work!
Exemplary.

I moved mine and my clients' websites to 20i and have not regretted it! Their support is excellent and genuinely helpful. The features they provide via the hosting control panel is everything I need and more. And the stability, speed and reliability of the 20i platform is nothing short of exemplary. I'm happy to recommend 20i for their hosting services.
Amazing Service for 3 Years Straight.

I came to 20i to replace my servers from Fasthosts, not only have they made my sites quicker but they have made them all easier to manage in one place.

Since joining 20i, I have managed to expand my business too with the helpful, handy HostShop that I can customise to my heart's content.

I absolutely love this service and I would suggest it to anyone starting a career in website management or even a business looking to make their services better.

Thanks for all of your help! The speedy replies I get from any issue I do end up coming across, helps me continue my job to the fullest.

Amazing work 20i team!
Outstanding service, support.

In 10+ years of being a web designer I have tried multiple web hosting companies that have never quite delivered on what they promised.

Thankfully I found 20i who have been absolutely superb since day one in terms of support, communication, pricing and service. I've got nothing but positive things to say about 20i and have thoroughly enjoyed using their service for over 3+ years now.
Excellent pricing.

Excellent pricing, super easy to use interface & support is AMAZING. I was nervous at first as they didn't have a phone number for support but their e-ticket system is ALWAYS answered within 30 minutes.
Totally impressed.

Having recently moved to 20i after issues with a previous host suffering an attack on its servers I must say I am totally impressed with the service from 20i.

I have raised three tickets during the transition period and all three have been handled quickly and expertly with resolutions at the first time of asking. My WordPress sites are now faster to load and use compared to my previous host. Have suffered no server resource errors, which the previous host blamed for the site issues. I would definitely recommend 20i to anyone looking to host sites the speed and expert staff knowledge is excellent.
20i cannot be bettered for hosting or support.

We have been using 20i for a while now, having migrated from a larger, well-known hosting provider that was constantly letting us down. We find 20i to be excellent. Everything is seamless and works as it should. Their control panels are intuitive, and best of all their support is second to none and very quick!
Excellent value without performance compromise.

Excellent value, great services, awesome web panel and the customer support has been superb.

I really like the searchable knowledge base. They've clearly invested sometime developing it and creating content and it's a very useful resource.
20/20 for 20i…Highly Recommended.

As a web designer, my skills are very much on the front end when it comes to websites and hosting. While I have some knowledge of hosting management the team at 20i have been incredible. Their hosting is faultless and their support is second to none. Their customer features are also fantastic.

Giving me the platform to safety and easily allow my customers/clients access to their hosting with me is priceless. Having used many other providers before joining 20i almost 3 years ago I will never go anywhere else. Also the dozens of other designers (agencies & freelancers) I have recommended have all had an equally excellent experience.

The fact that they're also only in the next town over from myself is a great feeling as well… not filling the pockets of hosting companies that you see on the TV which are overpriced and offer minimal feature flexibility and support. 20i, thank you for being the company I and many others needed. Merry Christmas!
Best hosting out there.

I run a small web hosting business and ever since moving my site and clients to 20i, things have never been so easy. Sites are always up, emails are always delivered, and I have no complaints 😊
The best level of customer support and technical help I've ever known.

I've only just moved to this company but have dealt with many other hosts in my 20+ years as a web designer. Some have been ok, some have been average, some bad and others appalling, like the one I'm currently moving all of my clients' domains from.

I've only been with 20i for 48 hours on my first VPS and have already experienced the best level of customer support and technical help I've ever known. The staff are really friendly and knowledgeable. Their control panel is great too. Pricing is also very fair and transparent, no hidden costs at all.

I know it's early days for me to be reviewing here, but I had to as I've never been so impressed with any company (web host or otherwise) in such a short space of time. Excellent so far.
Very highly recommended.

Support is always the most important factor for me, followed by performance and features - 20i is excellent on all three of those points. Their support are actually technically adept users, and not outsourced script-readers. Very highly recommended.
20i Support staff really go the extra mile!

They have been prepared on more than one occasion to carry on until issues (unfairly raised by me minutes before midnight) have been resolved, no matter how long it has taken - (though their support is supposed to close at midnight)!

They always remain patient, friendly and amazingly helpful and knowledgeable!

Best support I've ever experienced (at several Web Hosting providers, since 1997)!
The best web hosting in the industry

Fantastic customer support, backed up by the best web hosting in the industry.

Fantastic free features and site optimisations. Very happy to be a 20i customer.
Thankful for the change.

20i is our 4th hosting provider and we are staying with them for good. Reliable shared hosting, stable and fast VPS, ease of access and superb customer support.
Fabulous support and worlds above the rest.

Fabulous support and worlds above other hosts. 20i are always providing new updates, adding new features and their support is miles better than other hosts we have been with. Server speed is great too and they genuinely seem interested in keeping their servers faster than their competition.
What can I say?

After 2 VERY stressful and unpleasant hosting experiences, 20i came to my ears by way of recommendation.

I tentatively took the steps I needed to migrate my business and I have not looked back since. All my tech stress has literally melted away and I feel confident to finally launch my venture, safe in the knowledge that there is a professional, helpful and caring support team right behind me.

Right from the start, the 20i team went above and beyond, even answering support in the wee small hours of the morning. Their care and attention to detail has been second to none…. but let's talk about site speed.

Holy Moly! They live up to each and every one of their claims. My site is blinding fast and works perfectly on all devices and browsers. Backing up is a breeze, both full and snapshots can be done manually to top up their INCLUDED daily service. I can't fault a single thing.

Do yourself a favour, and don't hesitate. Both you AND your customers deserve the best, and I'm 100% confident that I have finally found the home for my business.
Simply brilliant!

I was very recently a long standing customer of another hosting company. Basically they were cheap and seemingly offered a good stable product.

When the hosting company I was with became a victim of a DDoS attack I realised just how badly they were for that sort of event. For over 48 hours my site was down, and being a business that relies on traffic the damage was off the scale. My customers started thinking I'd gone out of business, thought I was a scam etc.

I then really took my time and scoured the net for the best hosting and value for money. Seemingly every forum mentioned 20i and one other hosting company.

Given my current predicament of more server downtime from my current host I signed up 20i, half expecting a mediocre service given the price.

The level of service has been simply outstanding! They have migrated my sites over, talked me through the entire process and every ticket is answered within 5 minutes. Even at 2am!

They have truly gone above and beyond, which as a new customer means an enormous amount. They haven't even made any money off me yet and treat me like I'm royalty.

I'm in no way a developer or tech savvy enough to do most of these things, let alone migrate a site from one host to another. 20i (namely Austin and Hardeep), took care of it and I was done in less time than it took to have a coffee.

I would recommend this hosting to anybody!
Powerful hosting and first-class support.

The level of service 20i provide always exceeds expectations, with new features constantly being added to their reseller account that make it easy to host client websites. I've never had a need for telephone support as online support has always been so quick to resolve issues.
Cream of the Hosting Crop.

I've been with 4 or 5 hosting providers over my lifetime and at first I was hesitant to move from a server I'd spent a lot of time, money and love on with another company, however, I am so glad I did move to 20i.

As they are UK based and reasonably local to my hometown of Lincoln, I wanted to do the right thing and support local. I was also going to save a few quid.

Overall, I've moved 90 of our web hosting clients to 20i with very little problem, and those I did have problems with, support were able to act as 3rd line for me and help me fix any issues.

By this point I must have had 10 different support peoples and they have all been timely, polite and efficient.

Really guys, I'd lost hope in hosting providers until I met you. Heartily Recommended.
How it should be.

The support you get with 20i is 100% top quality, it's a mix of doing the troubleshooting for you but also showing you how to fix things in the future.

It's a breath of fresh air with the level of support and services you get from 20i. Other reseller hosters need to step up their game.
Exceptional Migration Services.

I am a new reseller on 20i. I am very impressed with the migration tools that help migrating everything from almost any provider to 20i. Migration tools include, domain migration, hosting and even mailboxes. The process is easy, almost automatic and saves hours of manual work. Particularly migrating mailboxes.

The support team and response time are exceptional and they offer an excellent value for money. Well done 20i.
Fantastic web hosting providers

Fantastic web hosting providers, great support and super fast server connection times.

Have used for a while now but don't expect to change hosts any time soon.
100% Recommend these guys!

I recently migrated my site rcmodelshopdirect to 20i and my first impressions are this company wants to help. For 7 long and frustrating years I have been trying to get a site that is fast to work on and fast for my customer to have a pleasant experience when on my site and 20i have done it!

Thank you 20i and the team for making the migration seamless.
Service and product is second to none.

Quick, easy and incredibly switched on and helpful support staff.
Awesome.

The stability of the servers, the ease of the ui (no, it's not CPanel… its better), the continuous upgrades, additions and bolt-ons, they've thought of everything.

They're really really….really good.
20i - The compliant hosting provider

"What's the best website host for a WordPress website?"

I've been watching numerous posts on social media groups recently asking the more or less the same question, but is it the right question?

How about "I'm looking for help and recommendations for hosting my WordPress website; with good speed, customer service and support and is compliant with the data protection & privacy legislation?".

Factoring in:

- Easy Setup

- Fast SSD technology

- Fair pricing for the services

- Excellent Customer Service

- Excellent Support

- Compliant Data Processing Agreement

Let me help you answer the question - It has to be 20i.com.
A company that you can trust with your business 100%

In my 30+ years I have no found a company that comes close to the level of professionalism and support that 20i do. Excellent products, excellent service, excellent support.

When they say they can do something, they can. 100% trustworthy and reliable.

I cannot praise them enough. And in my opinion they deserve 6 stars!
We cannot recommend 20i enough.

Having been building websites since 1999 we used our share of hosting companies - 20i is simply the best.

We've been using 20i for 18 months now and we cannot recommend them enough. We've not had a single client have an issue with emails. The 10Gb mail storage is a good amount. Support is very quick and they are always helpful.

We were late to the party when it comes to using reseller hosting. Having only started using it with another company about six years ago.

Migration of services including email from Heart Internet to 20i is so easy. Not only is the service better, but the costs are also less for a better service. Extras like timeline backups have worked out cheaper, then competitors.

We wished we had used and found them sooner.

If you're in any doubt - don't be - start using 20i and you'd wished you had done years ago.
A very satisfied customer

I've been with 20i now for some 18 months.

I am so glad I moved my reseller account over from Heart when I did. (In fact, if I have any regrets it is that I didn't do it much sooner!)

The 20i facilities are so good. The SSD based structure means much more speed. I haven't seen any down time at all. (I'm not seeing constant down time while 'systems are being maintained' as I used to suffer previously).

And they keep adding to and improving the service with new features and functions. It is delight to work with.

Saving the best to last… the support service stands head and shoulders above anything I've had in my 15 years or so with reseller accounts. They are fast, knowledgeable, friendly and efficient. Every issue I've raised has been speedily sorted with the minimum of fuss and always a friendly word.

I would wholeheartedly recommend any reseller to switch to 20i… today!
Tried the rest? 20i is the best ;)

I've used many web hosting providers during my business' lifetime and frankly, the support from 20i trumps the lot of them!

Problems at 3am? They have you covered. Something you're stuck on? They're solve it within minutes. Just superb. Let's not talk about how fast my sites are on their platform. :D
An excellent host.

An excellent host from a reseller perspective.

Every time I have an issue with a clients hosting, support is on it all the time with very fast response times and my problem is usually resolved within one ticket response. The value for money on their services is phenomenal and their take on WHMCS with "HostShop" is excellent. I have had nothing but great feedback my web design and hosting clients, thanks you team 20i and keep the good work up!
The quickest host.

20i has by far been the quickest host I've set up with, I had a fully customisable webspace in the span of about 5 minutes. They provide an aesthetic control panel which allows the user to easily navigate between the plethora of services offered.

I would happily recommend that you try this service if you are looking for a top quality host.
Absolutely first class.

20i is the best hosting company I have ever worked with, and I've worked with a good few over the 20 years I have been commercially developing websites. The support staff are awesome! A big thank you to Luke Barker and all the support staff I have dealt with over the three years I have been with 20i.

If you are looking for excellent hosting packages at unbeatable value, and support people that are responsive and knowledgeable, you really can't go wrong with 20i. I couldn't recommend them highly enough! Absolutely first class, keep up the great job!!
One of the best!

Excellent, reliable and value for money hosting.

3 years ago, I moved my 450+ account from different providers here and I have not looked back since. I would recommend 20i with my eyes closed, to anyone looking for Reseller hosting solutions. Great team, excellent service.
Absolutely delighted.

I have used a few hosting companies going back over 20 years now, I'm absolutely delighted with 20i, Their level and speed of support is exceptional, the control panel easy to use and intuitive. And more important than anything else, there platform is rock solid ensuring my sites are up all the time. 100% recommendation from me.
Simply the best!

Gah! I really should write a one star review to discourage people using this excellent service and watering them down. However I'm pretty sure that 20i will continue to provide excellent support, they've always answered within 24hours (usually within the hour). And their staff are knowledgeable and helpful.

The hosting is fast and has lots of space.

The control panel interface is simple to use and has lots of options.

I put a lot of trust in 20i and they have never let me down.
Constant innovative approach.

I chose 20i to host the multiple servers required to host clients' websites based on a number of factors, but it was their reliability, tech support team and constant innovative approach that were the contributing factors. True, they are not the cheapest company to host with, but quality rarely is the cheapest!

They use only the best technology and are constantly seeking new ways to stay ahead of the competition, which is what for me stands out. This means that when I host a clients site using their services I know that it is being hosted on a fast, secure and modern server, with 24/7 tech support if needed. 20i without doubt are my go to for any form of website hosting and server provision!
The cat's whiskers.

Customer Service & Tech Support: Migrated all my clients to these guys, great customer service and support if required, smooth migration too, no stress, no panic…

Hosting: The hosting is really good, even better now they have a free CDN option, with the new caching features/options you should have a even faster loading website, all these options have a risk rating beside them, from Green(low risk) Amber (Medium Risk) to Red (High Risk). The dedicated WordPress hosting package is pretty slick too.

Price: Great value.

Overall: 20i are the Cats Whiskers, look no further you have found your go-to hosting company.
WordPress Optimised Hosting Perfection.

The speed of service, reliability, and value for money all deserve 5 stars. I moved circa 50 sites away from another well known host which fell victim to being bought out by one of the largest online providers. They took a notable decline in service, however 20i came to the rescue and provide an amazing platform. Their edge caching, WordPress optimising and competitive reseller package is brilliant.
20i is fantastic value for money.

They go above and beyond with a CDN network, a slew of speed optimisation features and daily malware scans I didn't even realise they were doing.

Easy migration of Domains, support that always has an answer to my extremely specific situations. I keep going through the dashboard and finding new features I didn't realise were there but I'm so glad they are.
​Fast, excellent value, competent and nice to deal with.

Fast, easy to use, sensible uncluttered control panel.

Great customer service with good knowledge.

The SSD hosting makes everything load more quickly.

AND… it's cheaper than our previous spinning rust host, which has had a load of problems in the last year.
The best hosting service you would ever receive.

The best hosting service you would ever receive. I have been with three companies in the past, and this is by far the best hosting service you could wish for.

Brilliant C panel - I am on the WordPress hosting package, it is amazing, so easy to use.

Designing (stackstaging) - websites available to design immediately with their 'stackstaging' service - no hassle, all transfers to the WordPress website when it goes live.

Transfers - all domain, website, hosting, emails ,everything is so easy to transfer, with 10/10 support for any problems.

And the support - tickets are answered within a very short period of time, live chat is available for the majority of working hours and the staff are always at hand to help you should you ever need any technical support.

The best. Don't go anywhere else. Impeccable service for a quality price. 10,000% recommended I couldn't be more happy with the service.
The Best Hosting Specialist Migration Experts.

I have migrated 40 plus websites from my previous hosting company, whom unfortunately they were not able to offer me the technical support I needed, especially at the weekends when my clients need their websites to fully function with shopping carts plus contact and payment forms. If at any time these websites go offline or appear at any time to be non existent this is the worse case scenario for any business whom have such a reliance on the website being live at all times.

20i.com have helped me to make this daunting task of migrating not only the websites but the various email accounts that all my clients had previously set up on their Home PCs and smartphones. 20i.com have made it possible for me to keep my clients faith in me by helping me to migrate everything including domain registrations ,and any technical issues that happen during the crossover they always manage without fail to answer any technical issues with speed.

I never had to wait longer than a just a few minutes! Absolutely fantastic customer care and support when you need it at the most critical times.

This my 4th hosting service provider and without doubt the best hosting company you will find anywhere on the internet, so if you are having issues as I did causing you stress, I highly recommend 2Oi.com and their amazing team of specialist experts.

Massive thank you to the whole team.
Most Brilliant Hosting Company!

They keep on bringing some bunch of new features every month. Replies to most of the tickets comes within 5 minutes & also I appreciate Directors of 20i because they're always ready to hear feedback from the customers directly and they also correct mistakes very soon.

They do have an advanced load balancing technology to keep customer's sites 100% online & my site never gone down during the past 1 year journey with them.

If you're running a high traffic site or if you are newbie in hosting websites then you should definitely try 20i because they come with StackCP panel instead of Cpanel which is more easy to use. Also if you need to start a reseller hosting business you need to definitely try 20i, a Truly Unlimited Reseller Hosting Platform.
The best, bar none!!

I've used over 10 hosting companies in the past and I can say without a doubt that 20i is at the top of the pile. Easy to use but highly customisable services. Tons of features. A++++ support, always quick and helpful with their responses. And they are constantly improving their products and services. Can't say enough good things about them!!
The best hosting providers.

To me 20i are the best hosting providers in the UK. Hosting and domain packages are well priced, the website and control panels are easy to navigate with many options and the online support is quick and helpful. Don't think I will ever need to look for another provider.
Simply blown away.

Simply blown away with this company, yes support is amazing but their control panel and hosting platform blows all that cPanel rubbish out of the water.

Properly load balanced, email not on the same servers as web and optimised for speed.

Fine grain control over everything, excellent for developers. I have managed to get rid of multiple VPS's and get rid of all of the admin headache. 20i you rock!
Superb products and amazing support.

I absolutely can not recommend this company enough. Their product is simply superb and their support is top-notch. Not only that they are continuing to innovate and bring new products to the market that are perfectly targeted to their end-users.

It is obvious from their product set and dedication to their customers that they are true professionals in their field.
Always on hand to help

Always on hand to help! Regardless to whether its urgent or not someone has replied within 5 minutes. Always happy to help with fast response times and easy to follow information.

If I don't ever understand anything that has been said, they try to explain it in a way that I can understand to get my query resolved.

The services are fantastic as well. I wish I found them sooner. Super easy to use and effective across my re-sellers package. I think I might move everything to them to keep it in one place.
A beast of a company.

As a self taught website developer and designer with over a decades professional experience in the industry I have had to work with many different clients all across the globe.

As you may expect I also have to deal with one or two hosting companies. Now I have had to put out fires with hosting companies like A Small Orange, GoDaddy and even Hostgator.

However I have not had better customer support than 20i -the Brealey brothers have created a beast of a company and i cannot recommend them high enough. They blow the competition out of the water.

I Phillip Dews Freelance Web Developer have no problem recommending 20i for excellent hosting and support. Choose these guys for your next host.
Amazing job with the 20i platform

Looking back over 2019, you guys have done an amazing job with the 20i platform with the countless technological innovations and capabilities that continue to delight resellers across the board.

I wish you an even more prosperous and innovative 2020 (I'm especially looking forward to the new CDN). But even more importantly, I hope your growth and success never compromise the excellent support and value you bring to table for resellers in this arena.

I especially want to thank the support team for their knowledgeable, professional and highly responsive service in resolving issues quickly - it doesn't go unnoticed.
Can't fault them.

Cant Fault them in any way, Reliability, Support, Features and Price. Perfect
Great platform

As an IT professional, I wish I had found 20i earlier - it's a great platform, lots of good features, easy to use, and good prices.

Thoroughly recommend.
An absolute life-saver.

20i has been an absolute life-saver since I transferred my domains and hosting, and those of my clients, 18 months ago. The service is excellent and when things do go pear-shaped the support they provide is amazing.

I transferred a client's website to the hosting last week and she can't believe how fast and reliable it is compared with her previous provider. Keep it up and I definitely won't be looking to go anywhere else!
No downtime at all in 12 months.

I've been using 20i for a year now and this is by far the best service I have ever used…. no downtime at all in 12 months = happy customers.

The 20i support team are very quick to reply, friendly and very helpful - you won't find a better service.
As a freelance website designer and developer 20i is the best by a long way.

With 20 years in the business and having used most if not all of large hosting companies as a freelance website designer and developer 20i is the best by a long way. I have over 100 websites hosted directly with me and have never regretted the day I decided to move to 20i over two years ago.

The platform is excellent and always improving, but the customer service and support is what sets this company apart. I also do like that 20i listen to their customers and are always making improvements.
Fastest and best.

Fantastic and speedy support, also the fastest and best for price in terms of resellers.

Not one other host I have come across offers anything similar. This really is the only unlimited reseller plan, which actually works and is fast, available. Hugely recommend these guys.
Have really helped my web design business grow.

I have been with 20i for just over a year now and have been super impressed with the speeds and prices they offer for their services. Support has always been super helpful and have really helped my web design business grow!

Would recommend to other professionals out there.
My only regret is that I didn't sign up earlier.

We're one of the little guys with a small customer base which makes it all the more critical that things 'just work'. We've only been with 20i.com for a few months but it's where we now host our customer WordPress sites and some .Net sites.

We have been delighted with the platform and doubt anybody can come close to the performance / value proposition that 20i.com offers. My only regret is that I didn't sign up earlier.
Amazing features for WP sites!

Best hosting package I have used. Intuitive and responsive. Some great tools as well for migrating and the support has been second to none with replies back within 20 minutes.

If you have a WP site I would definitely recommend moving over to 20i.
20i - They know how to do hosting!

Forget what you know about being a reseller, forget what your used to with your current hosts, forget the limitations, the downtime, the non autonomous backend…

Only one thing to remember, transfer over to 20i. They are more professional, more cost effective, have a brilliant backend, offer you more for your money, speaking of money, you'll pay a lot (LOT) less too.

So glad i made the change from heartinternet, these guys have it sussed. Brilliant, Superb, Fabulous.

Well done 20i.
Can't speak of 20i highly enough! :)

Faced with moving 100+ of our clients away from our old hosts originally seemed like a daunting task, but the help we received with migrations was fantastic, and the support since has been consistently high.

Whether from our / customers' point of view: the platform is very user-friendly, and has everything where you would expect it to be. We have been delighted with the product/service itself, in our case the speed and stability of websites and email accounts. (The reason we left our ironically-named former hosts)

As the other reviewers seem to agree: Our only regret was not moving to 20i earlier.
The best web host I have ever used!

What do you like best?

I'm a massive fan of 20i reseller hosting - I find the pricing fantastic for the level of service, really easy to use and fast, intuitive UI for web management. Everything is in one place, easy to access and manage all of my clients websites from my 20i control panel. Excellent support, fast servers and just all around a great experience.

What do you dislike?

I can't think of anything I dislike about 20i, like mentioned above, they are the best web host I have ever used (I've used a lot). The one downside would be that 20i don't use cPanel and having used this for years I was reluctant to sign up - but I'm so glad I did. I prefer the StackCP system to cPanel, which is getting pretty ugly!

What problems are you solving with the product? What benefits have you realized?

I can offer my clients fast and very reliable web hosting and have the ability to rebrand services should my clients need access to them. It is honestly a relief having all websites managed in one great looking platform, complete with automatic backups, great security and a system that is very easy to use, especially if coming from a cPanel background.
20i is a fantastic platform.

I have been using 20i for well over a year now and have nothing but praise for them. The usability of the site is excellent with many options available.

The support service is second to none. Its fast, informative and they help you understand what needs to be done and cure any niggles in a timely fashion.
Flawless service.

Flawless service, seamless support, phenomenal communication, and super-fast servers.

No waffle or nonsense. A perfect business.
Meets my high expectations.

I've been looking for a company like 20i for years. I have been in the I.T. Business for 16 years, and honestly I went to the trouble and expense of hosting everything myself as Hosting providers did not meet my high expectations…. until now.

My IT company now hosts with 20i and I now host all my clients here too. Mary Poppins maybe practically perfect, but so far 20i is perfect! At last a company (barr my own) that meets my high expectations. <3