Customer Testimonials
20i Customer Reviews
"Whether you're just starting out or you're a web hosting veteran, you're guaranteed to have a fantastic experience thanks to quality custom-built platforms and incredible customer support."
Scroll down for 20i reviews, or read interviews with our customers here:
20i

CUSTOMERS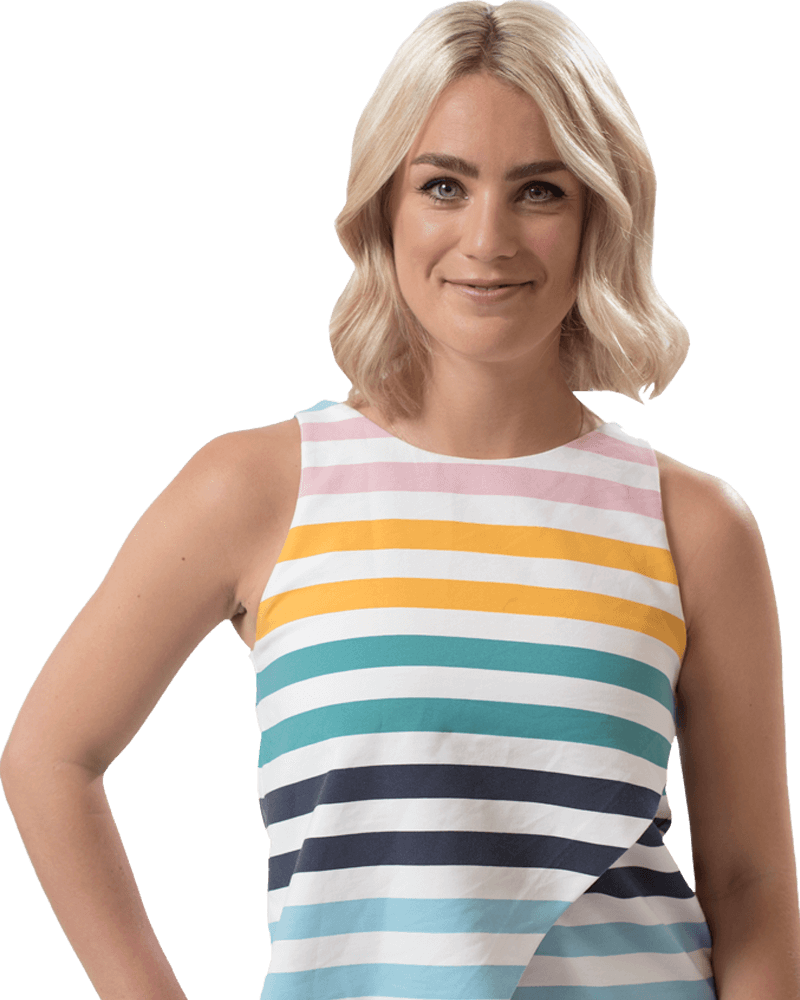 Scroll down for 20i reviews, or read interviews with our customers here:
20i

CUSTOMERS
Can't fault this company.

Can't fault this company. I was with them for a considerable amount of time. I left because I thought I could get better elsewhere.

A year later I'm back. What 20i have is powerful. It's sleek. It's easy. Don't go down the road of thinking cheaper is better. It's not.

20i support are so polite, prompt and helpful. I can't say the same for other providers.

I'd give 10 stars if I could.
I want to thank all of you so much for your help! I have been in a major panic! My knowledge is very limited (as you could tell) but Im lear...
great hosting platform with a great personal support team.
Having a really awesome experience at 20i. The features are just awesome and the value for money is crazy.
Showing our 5 star reviews
Fantastic package and 1st class support

Following an initial great experience with a domain transfer and testing with free hosting, I committed to a professional package and found it to be very feature rich, fast and reliable.

I had a couple of non-urgent queries, which were dealt with within minutes. I can't recommend 20i highly enough. I will be upgrading to a Reseller package as soon as I build my client base.
Exceptional in all facets.

My experience with 20i has been very positive. 20i is exceptional in all facets. Customer Service is engaged and responsive. Infrastructure is rock-solid with 100% uptime.
Too good to be true?

I am rather excited about some of these updates. Especially the subdomains as separate sites – that opens up all sorts of new project ideas.

When I found 20i, I thought it was too good to be true. I have since learned that it is simply truly good. Thank you for being awesome.
A real-eye opener.

20i has been a real eye-opener as to how good a hosting provider can be. I gave up on using hosting providers and ran my own server and VMs for several years, but it's so much work - so many things to take care of, and a distraction from doing our core work of building great websites. With 20i, I am gradually migrating websites off our own server onto their infrastructure. At first, I used a Reseller account, but decided to get that extra boost that comes with a decent spec managed VPS. So now, it's like I have my own server, but I don't need to worry about anything other than setting up my sites. The hardware is no longer my worry.

And when it comes to support, it's like having an IT department at my fingertips, with polite, thoughtful and caring responses - and so quick too. I've only had a few small problems, but mainly questions and getting familiar with how to use all the fantastic tools provided in their control panel. Whatever I have asked for support so far, the response has generally been within a few minutes, and I am back doing what I had planned to do.

So well done 20i, and congratulations on setting up such a slick operation that also performs exceptionally well. I look forward to a long partnership with you.
I recommend 20i by 100%.

Overall I find it easy to navigate 20i, if you have any problem with understanding an issue, the team at 20i goes that extra mile to explain in laymen's terms how to resolve the issue at hand.

They are fast to respond which is another bonus. If you're just starting out a new business idea they offer a free website hosting on every domain for life, if you become successful you can upgrade with more options as and when you need to. Conclusion; overall I think 20i is the best hosting company by far. I recommend 20i by 100%.
Amazingly smooth!

I migrated about 30 WP websites (Linux) from GoDaddy to 20i. I have been with GD since 2002. I didn't expect that the transition would be totally smooth,... but it was amazingly smooth! The few small issues I encountered trying to get things live and back to normal were resolved very quickly with the 20i support team.

I'm very happy with 20i so far. My sites seem refreshed with their fast SSD hosting. I don't ever want to move again, so I'm hoping for the best from 20i for the next 20 years to come.
The best hosting that I have ever used.

Fast, reliable and excellent level of support.

When there are difficulties, payment, code, DNS etc., they are always there for you… and for a very reasonable cost.
First four months and it's been great service

We have only been with 20i for about 4 months and we have found the team very helpful when we have had problems moving sites to them or have had email problems with our clients. The team is ready to listen and are more than willing to help. The servers run well and we have not noticed any outages with our sites. If you run a web design company then their reseller account is worth the money. Keep up the good work 20i.
Amazing value for money.

Amazing value for money, especially as a reseller or web developer. A very efficient, human, and understanding support service and generally everything you need in one well-designed UI.
Consistently excellent in every way.

Consistently excellent, from large requests in the middle of the night to small ones at any time. Superb value too.

We're an SME-specialising marketing business and 90% of our clients' sites are looked after by 20i.
Great Hosting - Great Value

What do you like best?

I have had a reseller hosting account with 20i for over a year now and have been very happy with it. Not only do they offer fast hosting and a multitude of options, but their pricing is also very reasonable! I have been most impressed with the support that they provide for their customers and the speed at which they respond to any questions that I might have.

What do you dislike?

I honestly cannot think of anything that I feel dissatisfied with in regards to my 20i account. They have hit the mark every time I have needed anything.

Recommendations to others considering the product:

Everyone has their particular list of needs for their business, but I believe that 20i's reseller hosting will check off most if not all of everyone's list of "must-haves." I have been with them for over a year and have been very satisfied with what they have to offer as well as how they respond to any questions or issues that I might have.

What problems are you solving with the product? What benefits have you realized?

I can meet all of my customers' website needs via my reseller account with 20i.
Astonishingly good.

Very good. Everything is very well laid out and easy to get to. I got stuck linking my domain owned by Google Domains to their servers, and their support replied in 6 MINUTES… FAST FAST FAST…Amazing. Highly recommend.
The Best Hosting Company Ever!!!

I have been using 20i for a few years now and after using other UK Hosting providers I can happily say that they are the best in all aspects. I am a web developer and having a hosting company like 20i has made my job so more efficient and I will endeavour to promote and use 20i for the future.

Thanks Guys! Keep the great work up!
Best UK Reseller Hosting.

Recently moved all my reseller hosting over to 20i after a poor experience with another UK company. The overall experience has completely blown my last provider out of the water.

Reasonable prices, amazing customer support, quick and easy migrations, and site speed (particularly TTFB) has improved enormously. Plus, HostShop makes it super easy to get my customers signed up to my plans, and manage payments. Couldn't be happier with my decision to move to 20i.
Excellent for domains and more.

Excellent for domains and more… After having some truly awful experiences with other domain registries I have finally found a decent company with reasonable fees. I have transferred all domains to them! Think twice before using companies running cheap offers etc. You will pay in the long run.
Awesome Support.

Awesome support, awesome hosting, amazing features, just when I think they can't exceed my requirements BOOM there's a migration tool and it's basically magic.
I'm delighted to be a customer.

In business I need the least hassle as possible, since moving all my domains and hosting to 20i the hassle has gone away.

Super fast, friendly and first time fix support coupled with a great user interface that just works.

To the team at 20i thank you for you attentive service and excellent hosting products, I'm delighted to be a customer.
Astonishingly good.

I almost don't want to tell people about this company, because being a reseller of their services gives me a major edge over my competitors.

I've enjoyed outstanding systems, prices and support for the last 3 years. I do hope it stays that way.

The migration tools are genius!
Highly recommended.

After a word of mouth recommendation, I moved to 20i a while ago, and I have to say I have been really happy. Right from the start with the migration it has been so easy to use and feature rich. What has particularly impressed me is:

1) They are continually adding features that improve the service
2) Their support is outstanding in terms of helpfulness and response times

Keep it up 20i!
Service and support have been impeccable.

I have been with 20i now for almost 3 years. My initial multi-site migrate from my previous reseller host was pretty smooth, with minimal disruption.

Since then, the service and support have been impeccable! Websites are stable and fast loading and the control panel is extremely user friendly.

The support staff are always friendly, knowledgeable, courteous and helpful and have, on quite a few occasions, gone above and beyond to get a problem resolved. My reseller account is great value for money and allows for the smooth running of my small business

Thanks 20i and keep up the good work!
Exemplary.

I moved mine and my clients' websites to 20i and have not regretted it! Their support is excellent and genuinely helpful. The features they provide via the hosting control panel is everything I need and more. And the stability, speed and reliability of the 20i platform is nothing short of exemplary. I'm happy to recommend 20i for their hosting services.
Amazing Service for 3 Years Straight.

I came to 20i to replace my servers from Fasthosts, not only have they made my sites quicker but they have made them all easier to manage in one place.

Since joining 20i, I have managed to expand my business too with the helpful, handy HostShop that I can customise to my heart's content.

I absolutely love this service and I would suggest it to anyone starting a career in website management or even a business looking to make their services better.

Thanks for all of your help! The speedy replies I get from any issue I do end up coming across, helps me continue my job to the fullest.

Amazing work 20i team!
Outstanding service, support.

In 10+ years of being a web designer I have tried multiple web hosting companies that have never quite delivered on what they promised.

Thankfully I found 20i who have been absolutely superb since day one in terms of support, communication, pricing and service. I've got nothing but positive things to say about 20i and have thoroughly enjoyed using their service for over 3+ years now.
Excellent pricing.

Excellent pricing, super easy to use interface & support is AMAZING. I was nervous at first as they didn't have a phone number for support but their e-ticket system is ALWAYS answered within 30 minutes.
Totally impressed.

Having recently moved to 20i after issues with a previous host suffering an attack on its servers I must say I am totally impressed with the service from 20i.

I have raised three tickets during the transition period and all three have been handled quickly and expertly with resolutions at the first time of asking. My WordPress sites are now faster to load and use compared to my previous host. Have suffered no server resource errors, which the previous host blamed for the site issues. I would definitely recommend 20i to anyone looking to host sites the speed and expert staff knowledge is excellent.
20i cannot be bettered for hosting or support.

We have been using 20i for a while now, having migrated from a larger, well-known hosting provider that was constantly letting us down. We find 20i to be excellent. Everything is seamless and works as it should. Their control panels are intuitive, and best of all their support is second to none and very quick!
Excellent value without performance compromise.

Excellent value, great services, awesome web panel and the customer support has been superb.

I really like the searchable knowledge base. They've clearly invested sometime developing it and creating content and it's a very useful resource.
20/20 for 20i…Highly Recommended.

As a web designer, my skills are very much on the front end when it comes to websites and hosting. While I have some knowledge of hosting management the team at 20i have been incredible. Their hosting is faultless and their support is second to none. Their customer features are also fantastic.

Giving me the platform to safety and easily allow my customers/clients access to their hosting with me is priceless. Having used many other providers before joining 20i almost 3 years ago I will never go anywhere else. Also the dozens of other designers (agencies & freelancers) I have recommended have all had an equally excellent experience.

The fact that they're also only in the next town over from myself is a great feeling as well… not filling the pockets of hosting companies that you see on the TV which are overpriced and offer minimal feature flexibility and support. 20i, thank you for being the company I and many others needed. Merry Christmas!
Best hosting out there.

I run a small web hosting business and ever since moving my site and clients to 20i, things have never been so easy. Sites are always up, emails are always delivered, and I have no complaints 😊
The best level of customer support and technical help I've ever known.

I've only just moved to this company but have dealt with many other hosts in my 20+ years as a web designer. Some have been ok, some have been average, some bad and others appalling, like the one I'm currently moving all of my clients' domains from.

I've only been with 20i for 48 hours on my first VPS and have already experienced the best level of customer support and technical help I've ever known. The staff are really friendly and knowledgeable. Their control panel is great too. Pricing is also very fair and transparent, no hidden costs at all.

I know it's early days for me to be reviewing here, but I had to as I've never been so impressed with any company (web host or otherwise) in such a short space of time. Excellent so far.
Very highly recommended.

Support is always the most important factor for me, followed by performance and features - 20i is excellent on all three of those points. Their support are actually technically adept users, and not outsourced script-readers. Very highly recommended.
20i Support staff really go the extra mile!

They have been prepared on more than one occasion to carry on until issues (unfairly raised by me minutes before midnight) have been resolved, no matter how long it has taken - (though their support is supposed to close at midnight)!

They always remain patient, friendly and amazingly helpful and knowledgeable!

Best support I've ever experienced (at several Web Hosting providers, since 1997)!
The best web hosting in the industry

Fantastic customer support, backed up by the best web hosting in the industry.

Fantastic free features and site optimisations. Very happy to be a 20i customer.
Thankful for the change.

20i is our 4th hosting provider and we are staying with them for good. Reliable shared hosting, stable and fast VPS, ease of access and superb customer support.
Fabulous support and worlds above the rest.

Fabulous support and worlds above other hosts. 20i are always providing new updates, adding new features and their support is miles better than other hosts we have been with. Server speed is great too and they genuinely seem interested in keeping their servers faster than their competition.