Are you looking for a company to sponsor your web design/dev event or group? Get in touch!
The 20i Team is grateful for the talented web designers, developers and other techie-types who are our customers. Together, they've helped move us to the forefront of UK web hosting.
In these strange times, we're looking for ways to help support the digital community. With this in mind, we want to make sure the thriving UK scene continues by doing our bit to sponsor more events (whether those events are in-person or virtual).
What kind of sponsorship?
We're open to ideas. It could be relatively small like paying for the pizza at your local Meetup group.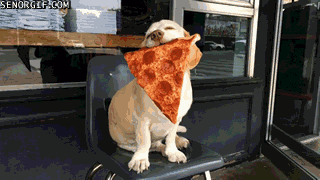 Or perhaps your members would like to snag a goody-bag? Or it could be something larger and more formal like the sponsorship of a conference. We'd also consider wholly-virtual events like a YouTube channel or Slack group!
We want to stay in our niche: so anything to do with website creation, web hosting, digital marketing or the internet in general would be the kind of events we're looking-for.
Whether it's an established group with 100s of attendees or just a dozen people with similar interests meeting for the first time, get in touch.
Drop a us a line
If you can think of a way we can sponsor your group, meetup, event or conference, fill in the form below.