Choose Better Hosting
Better tech. Better value. Better support.
Reseller Hosting specialist favoured by web professionals
Lightning-fast cloud hosting, WordPress hosting, VPS and domains
Easily migrate your existing website
Top-rated for customer support
View plans
30 day money back guarantee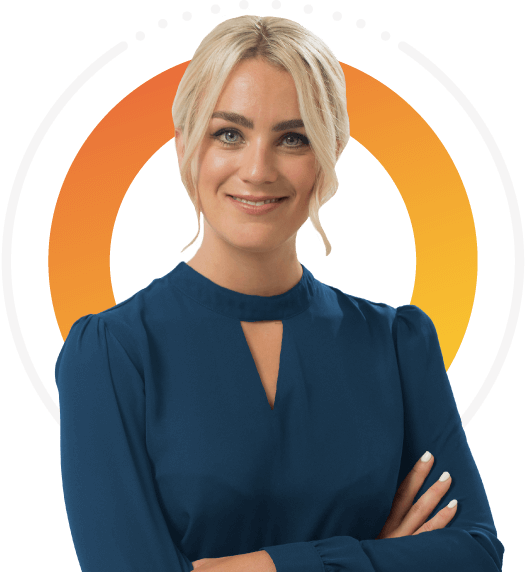 Recommended by Georgie Barrat
Tech Journalist and TV presenter
What makes 20i Different?
Lightning fast websites: Independent tests show that hosting services from 20i load up to 48 times faster than those hosted elsewhere. Test us out!
More power than cPanel: The My20i control panel offers your website the resources of an entire hosting platform, not just one server. If traffic spikes, your sites remain fast.
Constant innovation: Development is all in-house, so we can create unique products, like our free CDN and Website Acceleration Suite. Ongoing improvements means that you always have access to the latest tech.
Hosting experts: 20i's UK Support Team are hosting enthusiasts with rave reviews. Get help from real people who love what they do, not canned responses.
5 star reviews: Experts give us five-star ratings. Read our reviews from experienced web designers and developers.
Don't Just Take Our Word For It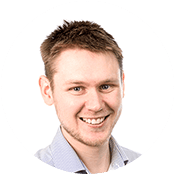 Since switching to 20i we have seen the speed of client websites improving and have been incredibly impressed with the level of service from 20i with support requests answered extremely quickly.
Doug Rubashow, Business Development Director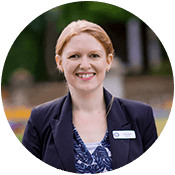 We're really pleased with the site's performance under 20i, and we've been particularly impressed by the great customer service we've received.The My20i platform is really user-friendly too. We love it, and always recommend 20i to others.
Sophie Easton, Company Director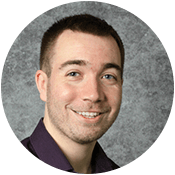 My experience with 20i has felt more personal than with any other web host or domain registrar I have interacted with before. I have the same level of communication and personalisation as I would expect from a small company yet with the resources and efficiency of a market leader.
Alexander Johnson, Agency Director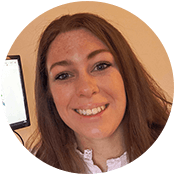 From a reseller perspective it looked a bit too good to be true, but blimey you guys really pull it off! Being able to create unlimited staging websites makes my WordPress training very easy.
Jessica Thomas, WordPress Trainer
Previous
Next
Reseller Hosting
Grow your business by selling the UK's best hosting. Our Reseller Hosting makes it easy and stress-free.
We help you win new clients and stand out from the crowd. That's because our unlimited Reseller Hosting includes features, business tools and branding choices unavailable anywhere else.
Use our hassle-free automatic Migration Centre to move to us. Just fill in your credentials, choose the hosting packages, click 'Migrate' – and it's done!
Whether you want to add a hosting option to your business or start your own hosting company, there's no easier or better choice than 20i.
Reseller Hosting
From the original creators of 123-Reg & Heart Internet
Built & Supported by Industry Pioneers
25 years ago, we created the industry's first reseller hosting package. Since then, we've been refining and developing our services. Now with 20i, we feel that we've created our ideal hosting company. What's more, we're committed to keeping 20i independent for the long term.
We're constantly improving our services to make them simple and user friendly. Support is important to us, too. You're guaranteed to get a fast, expert reply from our UK hosting team.
We're offering a premium hosting experience at a great price. We hope you can join us on our journey.
Founding Directors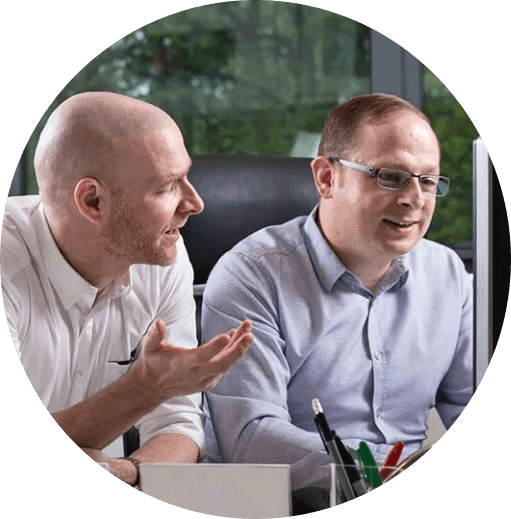 24th June
Set PHP version for all hosting packages
20i Resellers can now set a default PHP version for each package type, so all hosting created under that package is the same version.
23rd June
New bulk domain management
We've made it easier to manage domains in bulk with a new user interface. Options for renewals, contacts, labels and nameservers can now be edited in one place in My20i.
21st June
Faster package creation with cloning
Resellers can now clone hosting packages - including plugins - to create new packages. It's useful if you have a set number of additional add-ons that you use for every website.
Built by veterans, refined by our customers.
We know that to remain the UK's best web host, we need to keep improving our services and platform. One of the ways we keep evolving is through customer feedback.
So if you can think of a way to improve our service, please let us know today.
Thanks,
Ready to Try Reseller Hosting?
It's {{currencySymbol}}{{pricing.reseller.firstMonth[currency]}} for the First Month
Find out more