Even the best of us make mistakes. And whether it's the accidental deletion of a file, adding the wrong plugin or exposing yourself to a hack, websites are easy to break.
In the event of one of these mishaps, a backup can be a lifesaver. Here I'll cover why you should back up your websites regularly and how to make those backups. I'll also introduce a brand new 20i product: Timeline Backups Pro.
Why do I need website and email backups?
We find that the most common ways that a website is 'broken' in some way is through user error. We've all deleted the wrong file at some point. Or despaired at finding an email that's been deleted permanently.
But there's also a chance of something more nefarious happening. Even though we provide the most secure hosting possible, if someone gets hold of your password and you don't use 2FA, there's little we can do to stop them accessing your files.
We all like to think that we're tech-savvy enough to not fall for social engineering. But the figures put the lie to that. Google found that 45% of the most sophisticated phishing attempts were successful.
In fact, being technically-adept can make you vulnerable. A survey by Keysight showed that security professionals were overconfident when it comes to cyber security. 75% of organisations had experienced a security breach. Lots of people still use the same password for multiple sites too – further exposing themselves to website breaches.
It's essential that you take backups of your website files, databases and emails regularly, so they can be restored at a later date should the worst happen.
Now I'll look in to your options, starting with the time-consuming 'manual' ways to do it, and then covering the automatic website backup services available.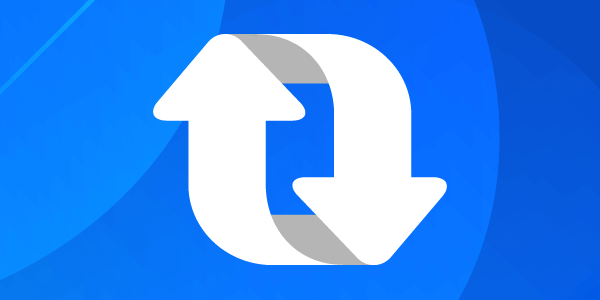 Website files and databases: manual backups
In the My20i hosting control panel, we have a 'manual' backup tool. With this, it's a simple process of choosing whether you want your files and/or databases backed-up, setting it going and then downloading the zip file.
You'd probably then want to store that file somewhere away from your device, in case your local hardware is compromised.
If you're using 20i Reseller Hosting, you can also backup multiple website files and databases all at once. This is done from the 'Back up web hosting' tool in My20i.
To restore all files and databases, you upload the file, and choose whether you want all the files on our servers replaced, just the missing files, or if you want them restored to a temporary directory.
That's the most simple and easy way to take backups manually, but there are alternatives. You can use our File Manager or FTP (or SFTP) to move your website files. You can use phpMyAdmin to export/import your database.
Email: manual backups
For email, much depends on your email client. For 20i Stackmail, you'd need to select the emails or folder you want to download, and download them using the 'More' menu on the right – very easy!
The same goes for other clients. For example, with Outlook, it's a matter of File > Export, while with Google it's part of their Takeout Service. While the methods vary, it's all relatively simple to download copies of your email that you can later restore.
Back up your website and email automatically
I don't know about you, but I don't trust myself to remember to make regular backups.
I just know that the one time I forget will be the time when I need to restore my website and email the most…
Then there's those of you with tens, hundreds…thousands of websites! Even if you use our bulk-backup tool, the manual method can still take up precious time.
Thankfully, automatic backups exist. They give you the peace of mind that backups have been made on a regular schedule, giving you more time to concentrate on your business.
I'll now go through your options with 20i. Most other web hosting companies offer some form of similar auto-backup service, although usually it's only confined to website files and databases only.
Timeline Backups: for your site files and databases
Timeline Backups is one of our automatic backup services.
They get the 'Timeline' name because that's how they work: regular daily 'snapshots' of websites and databases are created. You can restore back to one of these backups using a convenient calendar picker. You can do this at any time in a couple of clicks, for no extra charge.
All the backups are stored offsite, away from our main data centres. So in the unlikely event that an origin data centre was destroyed (maybe not so unlikely), these snapshots will still be available to restore your site.
They're useful not just worst-case disaster recovery, like after a hack. As they're always available, they a life-saver if, for example, the 'intern' (not you, never you ?), accidentally hits 'delete all posts' in WordPress or similar…
If you host your website(s) directly with us – on our WordPress, Web or Managed Hosting – these backups are included free as part of the hosting plan. (That's something you should always check if you're thinking of using a different provider – many others charge for these services as an 'optional' extra).
You get seven days of backups, giving you plenty of time to roll back a coding mistake, notice a security issue, or be told about it through our automatic malware scans.
Timeline Backups for Resellers
For 20i customers with an unlimited Reseller Hosting account, this is a chargeable service and one you can use to increase revenue from your customers.
| | |
| --- | --- |
| Number of packages | Timeline Backups |
| 0 – 50 | £9.99 per month |
| 51 – 100 | £18.99 per month |
| 101 – 200 | £34.99 per month |
| 201 – 500 | £49.99 per month |
| 501 – 2000 | £100.00 per month |
All website files and databases are stored for 30 days for Resellers.
It's also a useful way to clone websites too – which is great for web businesses that are making multiple websites with similar design and content.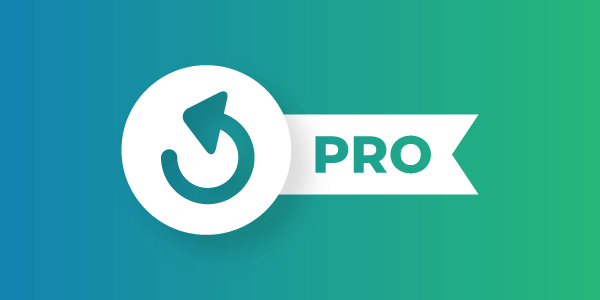 Timeline Backups Pro: back up your sites, databases and email
Timeline Backups Pro is a new backup service from 20i.
It will store your website file snapshots for 30 days like standard Timeline Backups. But it will store your database for 60 days – giving you double the amount of time. Your database is often where product, customer and plugin information is stored, so Timeline Backups Pro gives you a lot more of that all-important website 'history' to restore.
What makes Timeline Backups Pro truly unique is that it will also back up all email, in all accounts. So for example, if you're running a website for a company that has 100 members of staff, each member of staff will have their whole email account backed-up every day. You can then restore that email back to any time in the last 30 days.
Imagine what it would be like if you had to do that manually: going in to each email account and laboriously clicking 'save'! For larger companies, or for those with lots of websites (like Resellers), this would effectively become a full time job for at least one person…
As you can imagine, all these emails, DBs and files will take up a large amount of storage, so there are small charges.
Timeline Backups Pro: pricing
For those hosting on our WordPress (excluding WordPress Unlimited) and Web packages, the cost is £4.99/month. For that, you'll get the longer database storage window of 60 days and a longer site file storage of 30 days (instead of 7 days), as well as all emails backed-up.
For 20i Resellers and those on WordPress Unlimited packages, the charges are as follows:
| | |
| --- | --- |
| Number of packages | Timeline Backups Pro |
| 0 – 50 | £14.99 per month |
| 51 – 100 | £28.49 per month |
| 101 – 200 | £52.49 per month |
| 201 – 500 | £74.99 per month |
| 501 – 2000 | £150.00 per month |
Resellers also have the opportunity to charge for Timeline Backups, so it's a great way to get some recurring income.
Not only that, you'll avoid the stress, embarrassment and reputational damage that could come from one of your customers losing their website or email.
Secure your data with Timeline Backups
Finally, we'd like to stress that getting Timeline Backups or their Pro version is optional. If you have the time to perform manual backups, then we won't hard-sell the idea that your site and email is going to evaporate tomorrow…
Remember: you're still on 20i: the most reliable, secure hosting platform available.
But if you want full peace of mind that your website files, databases and emails can be restored from an offsite snapshot, you know what to do.