SECURE HOSTING AS STANDARD
Secure web hosting
Security breaches and exposure to malware are an ever-present threat on today's web. Our secure UK hosting keeps you safe against harmful web attacks. We give you the tools to help you save time, money and your reputation. We don't think that you should be charged for these services.
Stay a step ahead of online criminals with 20i, at no extra cost.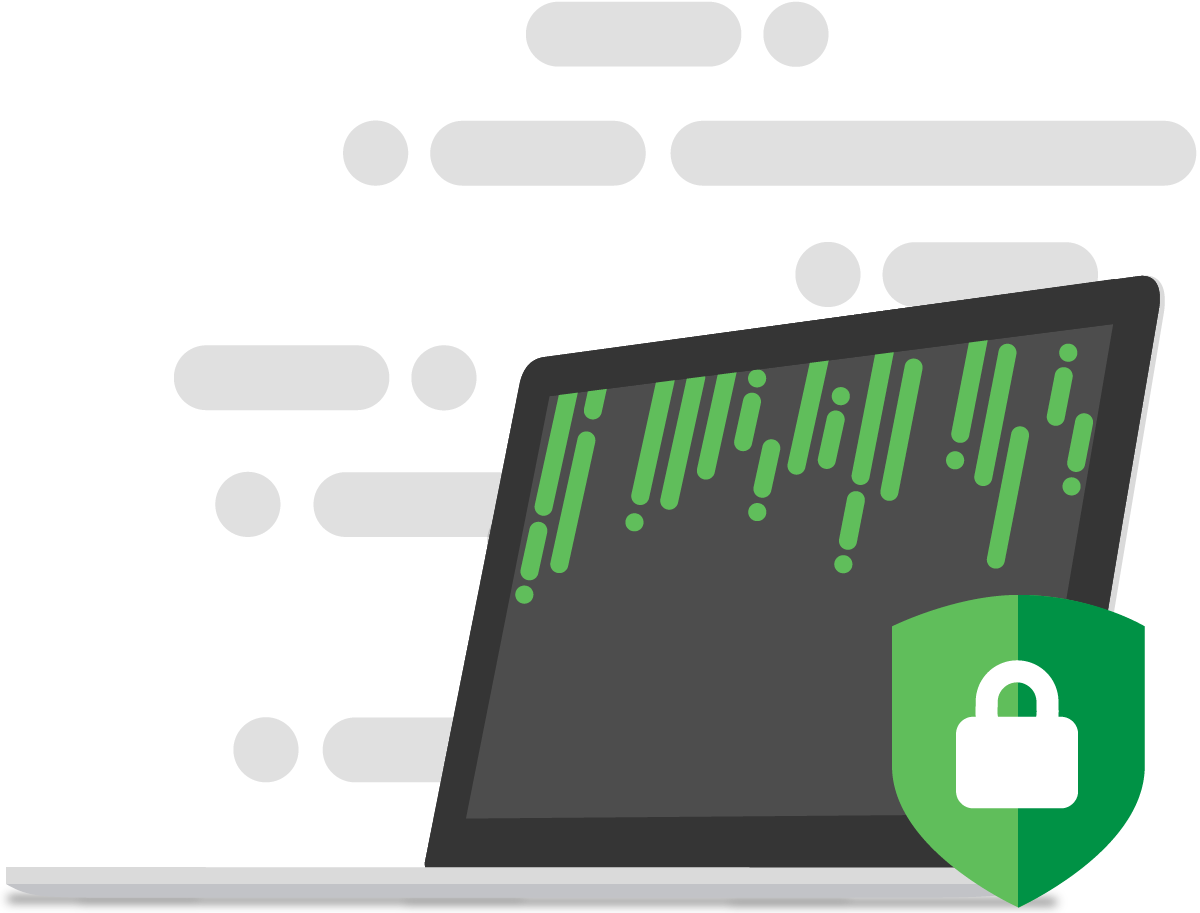 FREE ON-DEMAND SCANNING
Automatic malware scanning
We scan all websites on our WordPress, Windows and Linux shared hosting platforms every day for common malware. Using commercial tools and systems developed in-house, we discover all sorts of nasties. Malware – such as web shells or mail/spam daemons – can compromise your installation, giving criminals access to your site's data, email and content.
We give you a detailed report on the results of this scan in our My20i control panel. This is similar to services provided by some other web hosts – which they charge a premium for!
Should malware be discovered, we can send you an email alert.
WordPress users also have another way to check for malware, through our WordPress Checksum Report in our WordPress Tools suite. This checks that your WordPress core matches the official WordPress repository.
HTTPS EVERYWHERE
Free wildcard SSL encryption
SSL-TLS certificates are an integral part of secure web browsing and data transfer. Legal regulations and promotion by Google have made it essential that every site should have one. So we partner with Let's Encrypt to make every site we host an 'https' one.
Our free SSLs are 'wildcard' certificates. So you can secure subdomains as well as your primary domain using one certificate. To get a free 'https' certificate your site needs to use the validated 20i nameservers. They provide the same level of security as any other SSL certificate.
Find out more:
SSL CERTIFICATES
SAFE FOR BUSINESS
PCI compliant UK hosting
If your business takes card payments, your hosting needs to be PCI compliant.
To accept, store and process debit/credit card information, the hosting provider must be compliant with Payment Card Industry Data Security Standards (PCI-DSS). These standards were introduced to reduce credit card fraud.
The PCI Security Standards Council are responsible for ordering regular tests on hosting providers. They test for vulnerabilities where hackers could potentially steal cardholder information. 20i consistently pass these independent audits.
Fully configurable email filters
These filters are fully configurable via the webmail control panel. So certain senders, domains and TLDs can be allow-listed to bypass the content filter entirely. The same goes with deny lists: you can create your own from our control panel.
Whenever we reject a message for a known virus or network deny listing, the message is returned to the sender so the sender knows what's happening. We never 'black hole' email.
Spammers not welcome
If you're using the email accounts included with our shared hosting, you don't want miscreants to harm your reputation (and ours) by sending out masses of 'spam' email.
So we monitor outgoing emails to ensure this doesn't happen and operate a zero-tolerance spam policy.
MORE THAN JUST A PASSWORD
Two-factor authentication
Unfortunately many security measures are rendered ineffective if your password is compromised. So we offer the option to use two-factor authentication (2FA) for My20i, StackCP and SSH access.
2FA is a way to add an extra layer of security. Our 2FA uses TOTP apps, which provide you with a time-sensitive single-use code to enter as well your password. 2FA app providers include Google and Microsoft. The apps are run from your phone.
We also enforce another form of '2FA': random security checks when payments are made. This will require you to call us and confirm additional security information provided by yourself when first signing-up.
ENTERPRISE-LEVEL PROTECTION
1 Tbps+ DDoS protection
Distributed denial of service (DDoS) attacks are a growing hazard on the web. They can do extensive damage to a business by flooding the server with requests, so that regular website users are unable to access your website.
If your shared hosting or virtual private server (VPS) is attacked, usually you don't have much of a choice other than to weather the storm and wait for the attack to stop.
That's why we introduced 1 Tbps+ anti-DDoS protection. This enterprise-level protection covers you against most attacks. It only filters-out malicious traffic, so you can carry on working without noticing any interruption. Don't let the hackers ruin your business.
YOU SHALL NOT PASS
Web application firewall
One way to halt security breaches is to prevent criminals getting access to your code on the server. Our Web Application Firewall (WAF) helps protect your data and software by blocking suspicious activity.
A common way to attack a website is to use web forms to insert malicious code. Forms aren't covered by traditional firewalls, as they need to allow information to pass from the user to the server where the website is hosted. They can be an access point for data thieves or ransomware. Even in the best-case scenario, this will cost your business time and money. Worst case: a breach could end your company.
The 20i WAF inspects every HTTP request for SQL injection, trojans, cross-site scripting, path traversal and many other types of attack. It performs each inspection in less than a millisecond.
The 20i security team regularly update our set of rules that filter-out malicious requests. This ruleset is made from commercially-available resources and custom rules written by the 20i security team.
All this goes on behind the scenes at 20i.
Stackprotect
Brute force login protection
A common attack vector for cyber criminals is to use 'brute force' to guess your website's 'admin' password. These are applications that cycle through common passwords and use trial and error – random letters and numbers – to try to crack your credentials.
Our platform includes StackProtect, which monitors log-in attempts to your website. It checks for potential 'evil' automated requests. If they're detected, it uses Google's latest reCAPTCHA tools and if necessary, blocks those attempts.
This also stops our platform being slowed-down. It blocks up to six million requests – every day. Logins to our WordPress hosting platform are our most popular target, but StackProtect covers all common website logins.