Podcasts can be a great way to learn, stay up to date and be entertained. If you're a busy web designer, a podcast can be a way to remain productive at those times when you're not at work or play. You can take advantage of them at those in-between times: commuting, exercising or even in the shower..!
So we made this roundup of some of the best, in our team's humble opinion.
What makes a podcast for web designers the best?
Everyone has a different skillset, so you may prefer some of the choices below more than others.
Some are more web design related, whereas others are more technical and suitable for web developers. So while they often cover both, they also feature 'adjacent' subjects, like user experience, personal development and business advice.
It also depends on your taste. You may like your web design podcasts to be serious and information-focused, or more whimsical or humorous. There's only one way to find out: give them a listen!
Our alphabetical list below includes 14 podcast options to get you started. Let us know if we've missed out any of your favourites.
Boagworld
Paul Boag's podcast was the first and best. Although the main show isn't running at present, there's a wealth of material available, stretching back to 2005! You can listen to the Classic Shows that were recorded with Marcus Lillington, which are quite UX-focused, but cover all things digital.
Digital Insights – which are like short 'blog post' style knowledge-bites – are what Paul produces at present. There's also One Footer in the Grave which is a fun and frivolous 'retirement home for senior web designers'. Again, this is alongside Marcus Lillington, as well as Andy Clarke and Jon Hicks.
The Businessology Show
This podcast is very much business-orientated, as you'd expect. Focused around interviews with agency owners, it explores their successes and (sometimes) failures. It offers insights for anyone, from a startup to international concern.
It's a great place to learn from those who've may have already been through what you're going through in business! It's presented by Jason Blumer.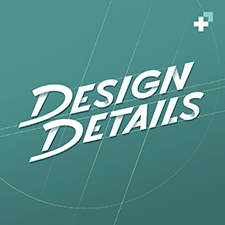 Design Details
Design Details has been running weekly for six years. It's a varied show, sometimes going into the details (it's in the name!) but also looking at the higher-level issues and challenges faced by designers.
It's great for someone new to the design business or running an agency, and presenters by Bryn Jackson and Brian Lovin have a rich background of industry experience. Regular special guests mean that no show is like another.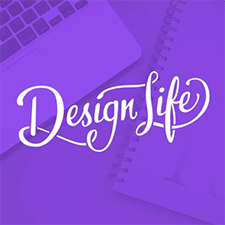 Design Life
This show, presented by Charli Prangley and Femke van Schoonhoven, is full of tips for 'serial side side project addicts'. It covers everything 'side hustle': the hosts discuss how to balance your work and side projects, as well as actionable advice on how get on and achieve success in the design world. It's been running weekly since 2016.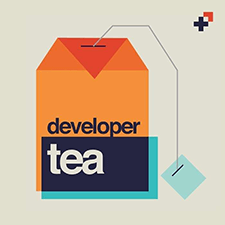 Developer Tea
Developer Tea is hosted by Jonathan Cutrell, and was started in 2015 to give developers something to listen-to over their tea break! So each episode averages-out to be around 10 minutes long, with some being as short as 5 minutes.
It's designed to 'help engineers find clarity, perspective, and purpose in regular short bursts of high-value content.' So it covers ways to improve your working life, problem solving, soft skills and so on, in an easily-digested short format.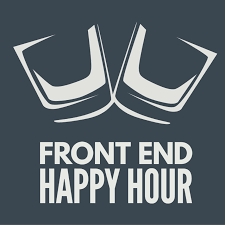 Front End Happy Hour
Front end discussions around drinks! Drink bingo! In each recording, special guests will discuss a theme, but they will also include a related keyword. Every time that keyword is mentioned, everyone must take a drink…
It's presented by Ryan Burgess alongside a regular group of software engineer panellists from Silicon Valley companies. It's a weekly show that's both fun and informative.
https://www.frontendhappyhour.com/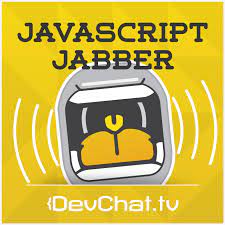 JavaScript Jabber
No prizes for guessing what this podcast is about. It's a weekly show covering everything JS, but not just confined to the code: special guests will offer business tips and careers advice.
It's produced by a panel of people at Devchat TV, who do loads of other shows too, like Adventures in Angular, Ruby Rogues and Views on Vue. Great for alliteration fans!
https://podcasts.google.com/search/Javascript%20Jabber
JS Party
A party-themed podcast that's streamed live every Thursday. It has nine regular presenters who rotate each week, discussing news and topics from the JS world. It's live nature and fun extras – like quizzes – mean you're never quite sure what you'll get – keeping it fresh.
The ShopTalk Show
Like many of these podcasts, the clue's in the name. ShopTalk is very-much concentrated on the technical side of web design: "a weekly podcast about just building websites". So it covers 'coding'-related topics but isn't confined wholly to them. You're less likely to find career or business advice on this one – rather lots of 'talking shop'.
As it's weekly, it covers the latest news and updates from the development world too. It's presented by Dave Rupert and Chris Coyier, and makes use of listeners' questions to steer the topics.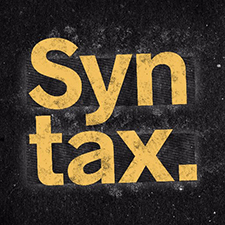 Syntax
This web development show is a fun look at Javascript and CSS – among many other web dev topics – presented by Wes Bos and Scott Tolinski. They present the 'tastiest web development treats out there" and have been doing it in style since 2017.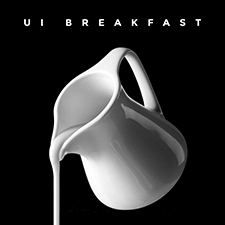 UI Breakfast
The home of UI/UX content since 2014, this show takes the form of interviews with inspiring digital product designers and design experts. It's aimed at designers, marketers, SaaS developers and similar creators of digital products.
It's presented by Jane Portman (interview here) who also runs Better Done Than Perfect, aimed at SaaS and product people.
https://uibreakfast.com/category/podcast/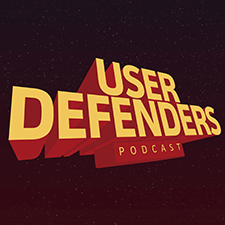 User Defenders
Jason Ogle hosts this popular user experience and personal growth podcast. As well as covering the 'how-to's' of UX, it also covers the 'why-to's' – too!
It takes the form of an interview with UX 'superhero'. We particularly like Eli Jorgensen's superhero artwork for every guest! Each episode tends to cover what the guest is passionate about, so it's a great way to learn from many different voices in the UX scene.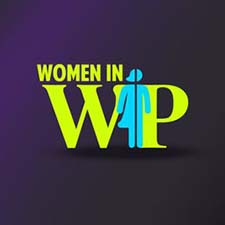 Women In WP
This podcast comes out every two weeks and follows a diverse range of subjects. It's presented by those who blog, design and develop in the WordPress community, so the subject matter is pretty-much 'everything WordPress'.
Even if WordPress isn't your main interest, it covers a broad range of WP-adjacent subjects, so it's still worth a listen. It tends to follow a guest-based format and is presented by Tracy Apps, Angela Bowman and Amy Masson.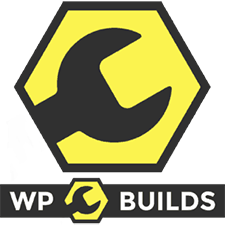 WP Builds
WP Builds is a weekly WordPress discussion podcast, with regular special guests, business advice, reviews of new tools and more. It's presented by Nathan Wrigley and David Waumsley.
They also have a sister show 'The Week in WordPress' which is presented live on Mondays, covering all the latest WordPress news, again with guests discussing the topics. As they so-concisely say, "WP Builds is like a big choppy, podcasty knife with lovely colourful hexagons." ?
So they're the ones we listen-to, but of course, there are thousands more!
If you've got a special interest not covered here it's well worth giving your podcast provider a search: you might be pleasantly surprised…
Let us know if we've missed out your favourite, and why we should listen to it!