Mathew Parker is the Managing Director of Roseblade Media: an all-round Google Partner marketing agency who works with clients of different sizes and structures.
We caught up with Mathew to find out more about the company and their experience using 20i.
What do you and your team at Roseblade Media do?
Me personally, my passion is web development, so any web work tends to fall into my basket, along with email marketing. My wife, Siân also works for the company, and focuses on content marketing and Pay Per Click, in particular, Google Ads. Beth joined our team in 2019 and looks after our finances and customer support, as well as being an extra pair of eyes on the jobs we do. And we have plans to grow in the coming months too.
Aside from the digital side of the business, we do work with printers across the UK to offer the complete 'start to finish' service. We also offer a unique opportunity in outdoor advertising, managing 3 out of the 5 billboards in our local borough.
But I think this diversity and the options assist with our client's marketing, because they have choice, and we work with them to ensure the plans fit their budgets and targets.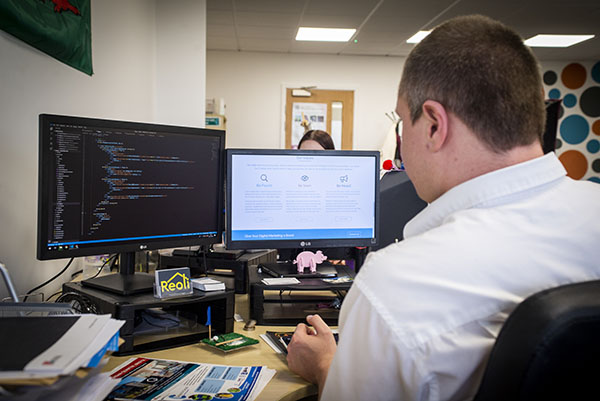 That's great it seems like you are well-established as a full service company. Do you serve any particular market(s)/geographies?
We haven't particularly aimed at a specific niche, but we have gained a bit of recognition in the property market, working with local estate agents as well as regional offices of national housebuilders.
We love supporting local businesses, and many of our clients are local. We've worked remotely with our clients for some time, so we are able to support our clients in London, Manchester, York, and so on.
What makes Roseblade Media stand out from the rest? What's the secret of your success?
I'm sure a lot of people say it, but we do pride ourselves on personal service. We know all our clients by name and we all work with them – they're not just a number to us, they're part of our business just like we're an extension of theirs.

Mathew Parker
Specifically, when it comes to things like websites, we build each website for that particular client. We don't use templates and adapt them; we build the website to suit their business and objectives.
Moving to 20i
What made you choose 20i? What was the problem with your old hosting solution?
Prior to 20i we used a typical cPanel host. They were great, right up until they suffered a major outage and went dark on support. No response at all, which left us in an awkward position.
I came across 20i and I'll admit, I was cautious. But the speed of the support was amazing and still is to this day. Topped with the continuous rollout of new features to help make things smoother and easier to manage, I really can't fault it. I took a gamble and it's one of the best I've made in a while.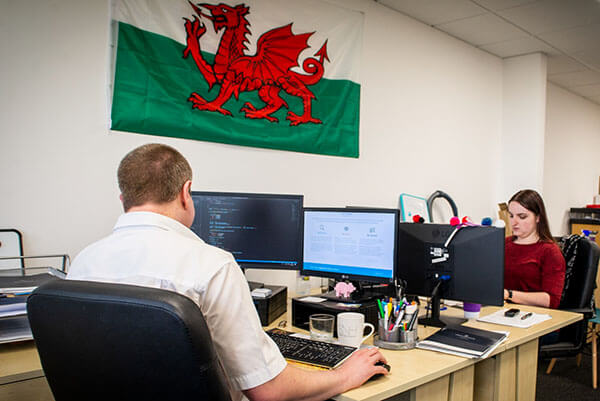 Reseller Hosting with 20i
What use do you have for reseller hosting?
For us, reseller hosting gives us greater control over managing the launch of websites. We know exactly what's supported rather than relying on a third-party host that the client has picked and set up. We know that PHP 8 is supported for example, along with a free SSL certificate. But it also allows us to offer a more extended service. It's not just a website, it's a website with a business email address, a domain name and more.
Great, how has reseller hosting aided you during the lockdown period?
It gives us a recurring income which is brilliant. Especially when the country went into lockdown and we did see a sharp drop in new projects coming in, we still had recurring income from hosting.

How do you use 20i's Reseller Hosting now? Does your whole team use it, or just one of you?
We're working on integrating 20i into a custom-built client control panel which also ties into our accounting software, so it gives our clients one central viewpoint of all their billing, hosting and domain management.
We use SSH for our clients and ourselves too, which is enabled on all accounts (which saves a headache compared to past hosts), to streamline the deployment and setup of sites. I think the whole setup of the account, the API and the customer support does help simplify things for us too. It's primarily me who uses 20i, but both Siân and Beth uses it indirectly through tie-ins with our own systems.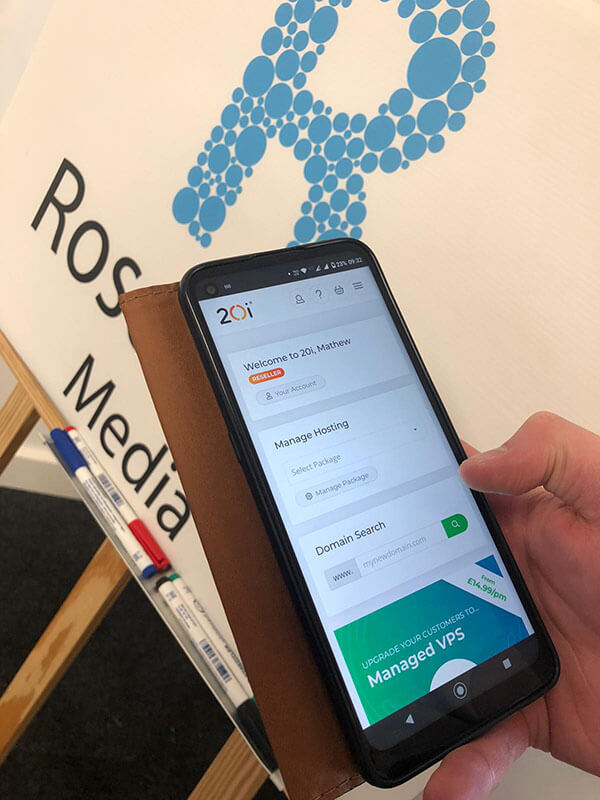 How have you had to adjust to lockdown, and do you think it has changed you as an organisation?
Like many, lockdown affected us in a few ways. For example, we had a project lined up with the local health board which had to be put on hold and ultimately cancelled, as their attention was understandably focused elsewhere.
In a similar way, some of our smaller clients had reduced income so couldn't spend as much with us.
But on the flip side, we've gained new clients where businesses who have put off having websites have suddenly realised how important they are when everyone is shopping online rather than on the high street.
Thankfully, we've always been able to hold remote meetings with clients, and all our systems are cloud-based, so when it came to switching to home working for a while, it was fairly straightforward.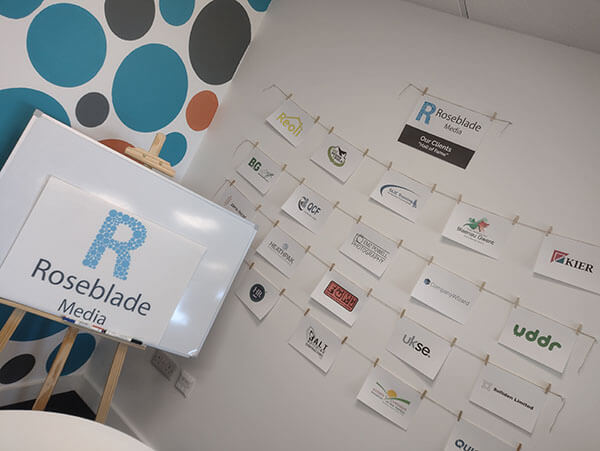 Overall, very pleased with 20i and really glad I took that gamble!
Thank you Mathew for taking the time to speak with us, and best of luck with everything!
You can find all our Featured Customer interviews on one page on 20i.com.