Carrie Cousins is a designer and freelance writer, based in Virginia, USA. She writes about good user experience (UX) design in places like WebDesignerDepot, The Next Web, and Fast Company.
By day, she's a Senior Digital Strategist at LeadPoint Digital, a digital marketing agency in Roanoke, VA.
We interviewed her about her career and inspirations.
Have you always been interested in design?
Life as a designer wasn't something I really ever thought about until it happened. As a visual thinker, it makes a lot more sense now, looking back. I grew up wanting to be a journalist and tell stories. I actually started my career that way and then more evolved into a print designer (just a different way to tell stories) and then continued to evolve with digital storytelling.
How did you first get started in the design world?
My first "design" was probably creating newsletters for my family in Word as a kid. (Hopefully no one has any of those laying around!) Professionally, I started as a newspaper designer. I didn't go to school for graphic design, but I did take a lot of classes and sought out training as I started to hone in my visual skills on the job. I wanted to ensure that my visual "gut" instinct aligned with some of the practical theory and technical skills to ensure that I was designing and not just decorating.
What's your favourite part about writing?
I've always loved words and storytelling. Those things come together in writing.
A lot of what I do on a day-to-day basis is writing about design and design trends, which is a little less narrative and a little more informational. But it's great to write something for a broad community that helps in some way.
I am continually amazed at the number of people who send DMs or notes to share how something I have written has helped them expand their design skills or career. It's a really awesome feeling.
What do you consider to be the hardest part of design?
Two things:
Staying on top of trends. Visual evolutions seem to be happening on fast cycles. The challenge is that a design can begin to look dated fast. This makes it more important than ever to be agile and create with an element of urgency.
Balancing design with client wants and needs. I love to encourage clients to make great visual and user experience choices that align with business and strategic goals, but at the end of the day they should have a project that they love. It's a balancing act for sure, and one that requires you to check egos at the door.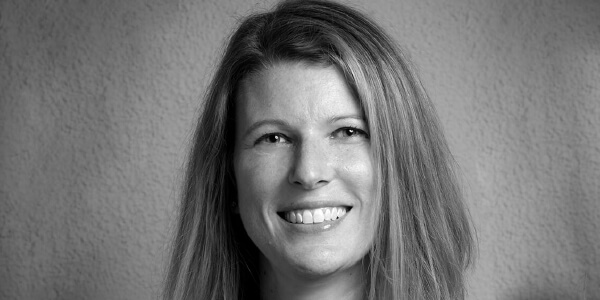 What do you think are the key skills to being a great leader?
I think that great leaders have different skills for different audiences at different times. They know how to adjust their communication and presentation styles to create better understanding and are often good active listeners.
Leadership is also earned. A good leader lives the things they promote and talk about. You can't say one thing and do another as a true leader; you must practice everything you ask of others, be humble enough to admit when you don't know or stumble, and follow up when you make promises.
Tell us a bit about your writing and how it started.
I've been writing in some fashion as long as I can remember. As a child, I wrote stories and poems in school and "articles" for newsletters and "newspapers." That continued in college and in my first "career" in journalism.
The great thing about writing is that it translates to any industry or career. It's a great medium for communication and information-sharing, and something I can't imagine not being part of my daily life.
What do you think is the most important aspect of marketing for a small business?
Every business – from a micro-business to a small location with a few employees – needs to connect marketing to actual business goals.
It's not enough to do marketing because "you should." Marketing with a strategy rooted in goals and outcomes will generate the best potential results. It's ok to start with small goals and grow them with your business.
You have to start somewhere. Don't feel like you have to do it all at once. And if your business isn't in marketing, ask for help (budget for it). Spend your time doing that thing that makes your business special and let someone with a marketing background help you get it in front of the right people at the right time.
Who are your UX hero(s)?
There are so many UX designers and brands doing good things out there that's it nearly impossible to name them. What really has the most impact in the UX space is putting users first…that can happen with big brands or a single freelancer working to make things feel seamless.
You know it's the right user experience when it is invisible. You don't have to think about how it works, because it just does. Anyone creating with that concept in mind is a design hero to me.
Thanks Carrie – you're a hero to us! ?