Once again, we've been hard at work adding new features to our web hosting offering. But we've also been doing some maintenance and consolidation: tidying and improving our user interfaces.
It's a task vital to any complex system, especially when you're constantly adding new features!
My20i user experience
We've made a whole bunch of changes to My20i, to make it easier to navigate, faster to move around, and simpler to find what you need to do.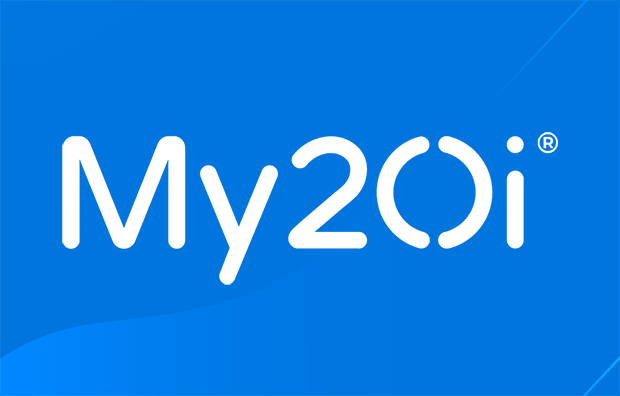 Universal search and favouriting
While many of the UX changes are cosmetic – and too numerous to detail – one new feature is the ability to favourite packages. On the Package Overview menu (after you've Managed a package), you can click on the star at the top of the screen to create a permanent link to it on the My20i home page.
A new 'universal search' has been added to the menu bar, which you can access via a '/' (slash) shortcut then find pages, packages, domains and users. So you can get anywhere, from anywhere, quickly!
One-click install software
Our 'one-click' software has always been fast to install, but it wasn't instant. So sometimes you could be left waiting, wondering if you'd installed it correctly.
Now, there's a progress bar, showing how long it will take to install the software is installed on your web space.
20i WordPress Manager
You wanted to be able to select a specific plugin in the WordPress Manager (e.g., Elementor) and then be able to update that plugin across all sites, That's now possible!
It's these kind of changes – inspired by UX principles, user research and feedback – that keeps 20i at the forefront of hosting control panels. Please keep that feedback coming!
Updates for 20i Resellers
As always, we made lots of new changes that will benefit those who resell web hosting as a business.
From the Package Overview page, Resellers can edit, disable, transfer, upgrade and sign in to the package – to name just a few options. This is through the menu at the top of the page, next to the 'favourite' button. We've also made malware detection more prominent on the same page – so you won't be able to miss it!
We've completed the StackCP User Management refresh, showing more information, and we now provide the opportunity to customise your user view.
Also, the New/Edit Package Type menu has been made more logical and focused. Tooltips giving a brief explanation of each feature have been added, and the check boxes follow the same order and categories as in StackCP.
The Email Manager
The Bulk Mailbox Quota page has been renamed the 'Email Manager'. Here, you're able to manage email quotas or limits as before.
The name change came around because we've updated it to add extra information and usage stats. You can now have a better overview of every mailbox and its associated notifications in detail.
HostShop and StackCP Ticket System
Once again, HostShop received some updates, including:
On-demand renewal notifications. Send your standard notifications to Users at any time, instead of having to schedule them
Annual/monthly cart links. Use a link that will take your Users directly to the shopping cart with a subscription product already added, instead of having to go through the full checkout.
Top navigation simplified. The HostShop menu at the top of the page now features the top six most-visited pages, based on user data
Overview updated. This page has been improved to focus on more business-focused metrics, as requested.
StackCP Help Desk was renamed StackCP Ticket System, to more accurately reflect its purpose. Usability was enhanced through making better use of available screen space, and newly-added functions included:
Custom work quotes can be sent easily. If your client has an issue that you need to charge them for, you can now attach quotes to tickets
Ticket visibility has been improved. Now, on the Ticket List, only 'Active' or 'Awaiting Staff Reply' are shown by default, avoiding the possibility of hundreds of tickets needing to load.
We even created a set of customisable e-cards that you can use to send to clients…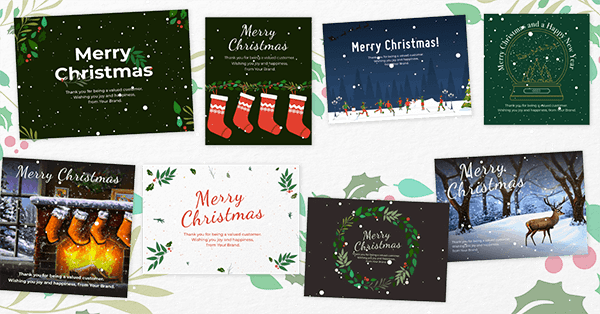 November reign
Other highlights in November included our sponsorship of WordPress Accessibility Day 2022, while our spec-ops stealth team attended Agency Transformation Live: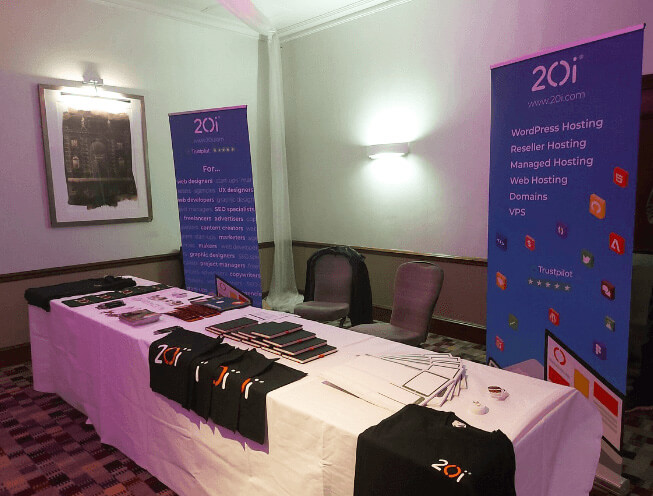 Rudi from 20i continued to talk about our Schema Generator, this time on Craig Campbell's podcast.
Popular blog posts included how to prevent duplicate content using .htaccess and our commentary on cPanel's latest price increases – their fourth price hike in as many years.
Amongst many other new support articles, we jumped on the Mastodon bandwagon, explaining how easy it is to set up an instance on a 20i VPS. Full disclosure: it's not easy compared to signing up for Twitter!
Plus we were working on a lot more projects – but you won't find out about those until 2023. See you then!