As part of this year's Christmas decorations, we themed our site and the 20i logo around baubles.
We thought about getting some 20i-branded baubles, but that would have been a little…extravagant. And it was too late to order anyway!
Emily – our UX Designer – came to the rescue.
Using 20i address stickers, clear baubles, a free evening and lots of creativity, she made a lovely set of 20i baubles for our tree.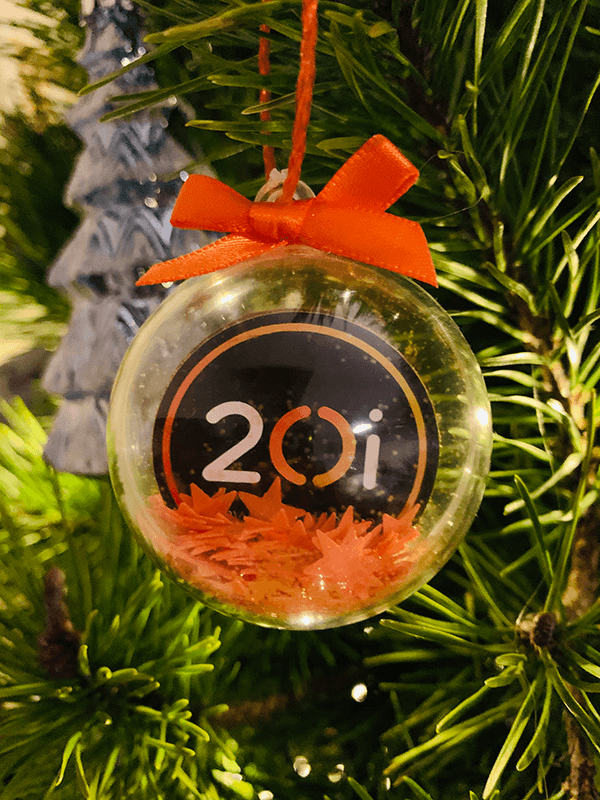 If you're feeling a bit crafty yourself, you can follow Emily's instructions.
You'll need: stickers, string, stars, glitter, bows, cardboard, a glue gun and clear baubles.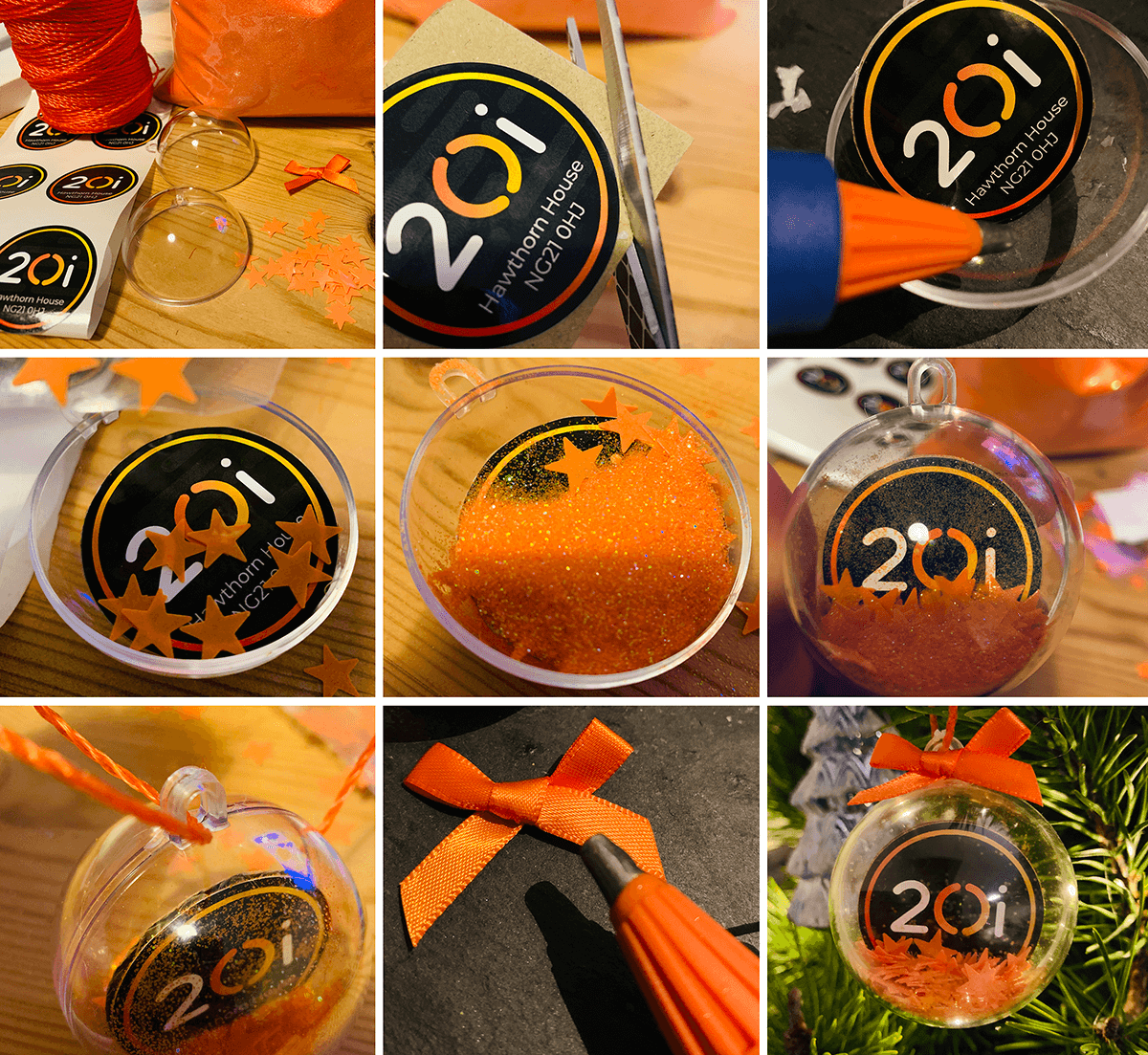 Stick the sticker on the cardboard and cut out, then stick the other sticker on the reverse side.
Place glue under the bottom of the card and stick on to the first half of the bauble.
Sprinkle glitter and stars into the bauble and glue the baubles together.
Tie the string on the bauble.
Finish off with a lovely ribbon.
Thanks Emily! You brought some Christmas cheer to our cold, bitter, grumpy-old-geek hearts…