Our local and international customers have told us they want to build better relationships with customers globally. We've listened, and are making sure the experience for our users' Spanish-speaking customers is totally connected, world-class and natural.
Resellers of our web hosting can now make StackCP available in Spanish.
We employed native industry experts to review the full translation, ensuring that any technical terms are translated correctly in the context that they appear. It's a high-quality, deep translation that flows through the entire control panel and isn't just confined to heading and description text.
Hosting resellers can set both the default language and which alternative languages are available in Reseller Customisation.
20iCDN: key locations to reach the right customers
Ensuring fast websites for Spanish customers is a top priority when it comes to providing the best possible hosting experience. To ensure the fastest-possible website speeds, we've positioned a powerful 20iCDN node in Madrid.
Why there? Madrid the most populated city in Spain. It's also geographically central, resulting in reduced latency for any user. Less physical distance between the client and the data improves loading speeds.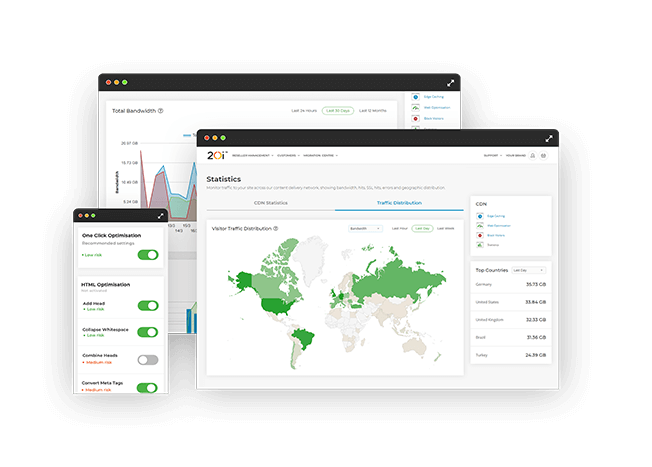 How else does the 20iCDN benefit Spanish users?
Content is actively cached at the CDN node in Spain. This offers an enhanced and consistent user experience to Spanish visitors.
Latency is reduced. The 20iCDN has highly-connected nodes globally. This means your users will always reach a node close to them, reducing latency and improving website load times.
Improved SEO: With the 20iCDN, you'll get a Website Acceleration Suite which gives you the tools to help get your Google PageSpeed Score to 100/100. You'll be able to select the One Click Optimisation section to add the recommended settings which should add the ideal, safe settings to improve website load times. As page speed is a direct ranking factor for your websites, ensuring these options are selected within the 20i control panel will help ensure your websites are optimised for SEO.
Euro Support in HostShop, and multicurrency
HostShop fully supports the use of the Euro for payments through any our supported gateways. These include Stripe, PayPal, GoCardless, Square and more.
Not only that, if you have customers in different countries you can enable multicurrency. This allows customers to select which currency they'd like to pay with at the HostShop checkout, ensuring a personalised and natural experience. To select different currencies within HostShop, head to the Currencies page.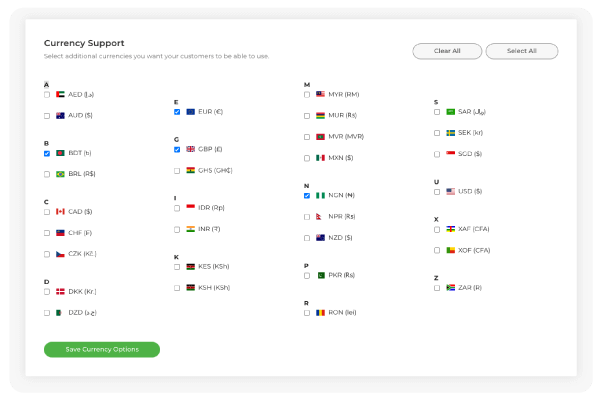 Connecting to Spanish speakers globally
Going forward, we want to make as many languages as possible available in StackCP as possible. We base the choices of supported languages on demand from our customers (through our feedback form).
Spanish is important as it's the fourth most-spoken language in the world and extends much further than Spain. It's an official language of Chile, Costa Rica, Ecuador, Mexico, Perú and many more!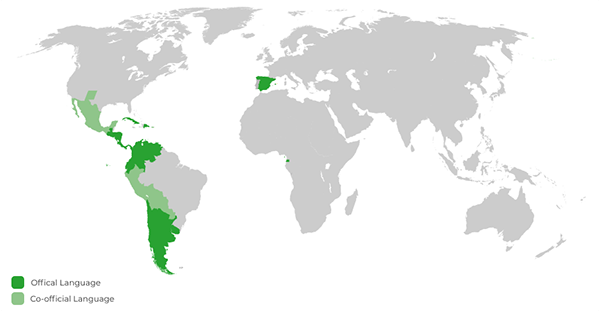 One of the reasons why we chose our US data centre's location is its presence on a high-speed data 'backbone' that runs into Latin America.
So users there and in South America get the advantage of fast loading websites served from our origin data centre. They're also supported by our São Paulo CDN node, in Brazil.
---
20i provides world-leading Reseller Hosting for web designers, agencies and online professionals who are looking to grow their business.
Visit Reseller Hosting to get started, or book a demo to get a personalised walkthrough with one of our team.