Here's a rundown of what we've been up to in the first half of 2022, concentrating on our major new features.
HostShop 2.0
This was an update to HostShop, the online storefront for 20i Resellers. While many of the updates were based around a better user experience, it also included some new features as a result of user feedback. These were:
An affiliate system for Resellers
HostShop Plans: instead of standard 'packages', Plans allow Resellers' customers to be given a set limit – like a number of websites – from which they're free to move sites in and out of
An updated invoice system
Multicurrency support
They're just the headlines; many more changes were made for version 2 of our free WHMCS alternative.
Green hosting
We'd been searching for a sustainable solution that didn't affect hosting performance for many years, but in February we were finally able to announce that we'd found it.
Since then, all 20i customers have been hosting their websites and apps on servers powered by 100% renewable energy.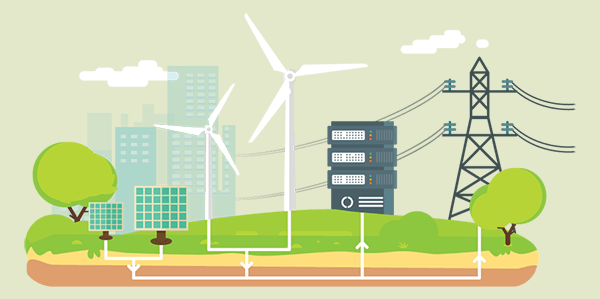 Timeline Backups Pro
Timeline Backups Pro is a better way to ensure that your data is never lost. Instead of just storing your website files and databases, it also backs-up your all the emails for every person on your account. Not only that, it also stores your database files for twice as long as our standard backup solution.
It's a feature unique to 20i, that saves you huge amounts of time, compared to manually backing-up that essential data. Customers can buy Timeline Backups Pro right now in My20i.
The FOSS Awards
The FOSS Awards celebrated Free and Open Source Software. It covered all the tools that make our work lives easier, around by virtue of the tireless efforts of communities of enthusiasts.
Thousands of people from around the world voted, and we were pleased to announce the winners in April.
Dark mode
A project that took longer than you think (and that we're still tweaking!), is the My20i control panel Dark Mode. This much-requested feature went live in May.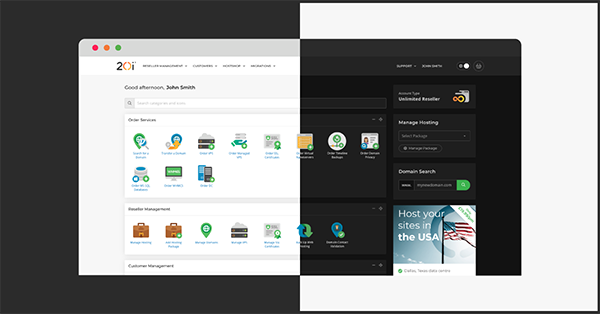 It's a simple matter of switching it on, or you can get it to match your operating system's preferences.
Most recently, we also introduced dark mode on our webmail, Stackmail.
Smart search in My20i
Now the search box in My20i does a lot more than just finding menus. It will search all the domains in your account, so you can just click 'Manage' to get straight to where you need to be.
Not enough? It will also search new domain names there as well…
Another request from users involved WordPress Staging. You're now able to create WordPress staging sites that are brand new, clean installs of WordPress – instead of a clone of your current site. Useful for testing!
20i WordPress Manager
This was introduced for WordPress power-users: those with lots of WordPress websites that they need to manage. It allows you to update WP-core, plugins and themes, manage users and whole lot more, all from one simple dashboard.
We have a dedicated post on that here: 20i WordPress Manager.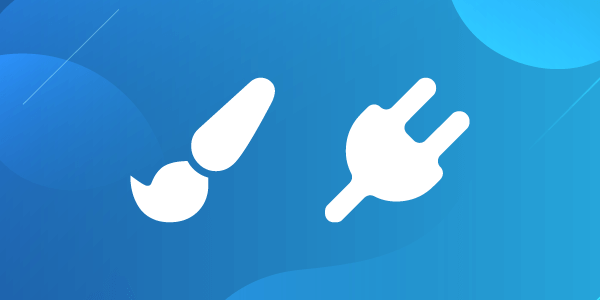 Default SSLs
A change in our policy on SSL certificates was really popular. Now, a free SSL certificate from Let's Encrypt is applied automatically to all new packages created on our Web Hosting, WordPress Hosting and Managed Hosting.
We know that 20i Resellers may not want that auto-activation, so we've made it optional for you.
.UK Domain Saver
If you're a Reseller, you'll already know that our domain renewals are the cheapest around, but we made it easier to see how much you'll save. The Domain Saver checks the prices of domain names with other providers, and if you can save money by transferring them to us, it will let you know.
While it may be only a small amount annually on each domain, those savings really add up quickly. It can only help in these tough economic times.
Plus freebies galore!
We added a lot more free resources for our customers. For example, 'green hosting' badges for your website(s), new 'Getting Started' guides, logo downloads and white-label marketing copy for Resellers.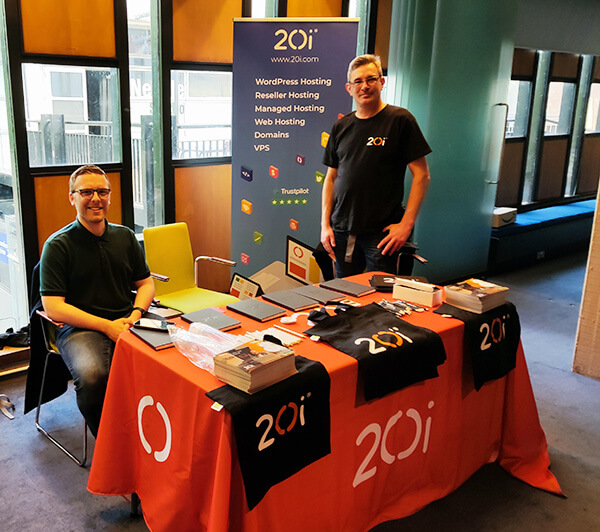 That's not counting the our very popular giveaways of 20i-branded merchandise, on social media and real-world events. Follow us if you'd like a chance to win.
Another development – not that we introduced, but was still the result of our hard work – was winning the 'Top Tier' status for our WordPress Hosting, from Review Signal in July. We're stoked that these independent performance tests gave us the thumbs-up for the second year running.
So…what was your favourite new development in 2022 so far..?