The biggest news this May is our new Timeline Backups Pro tool.
The perfect insurance for your digital life, Timeline Backups Pro creates off-site backups of your website files and databases, like our current backup system.
But Timeline Backups Pro differs by:
Taking backups of all email, on all accounts. These backups will be stored for 30 days, so any or all mailboxes in the package can be restored should they be lost or deleted. The backups are stored away from your web servers, so won't affect site performance.
Storing backups of your database for 60 days. This compares to 30 days with standard Timeline Backups, and will be particularly beneficial for large ecommerce sites.
Timeline Backups Pro cost £4.99/month for users of our WordPress Hosting (Personal and Professional), Web Hosting and Managed Hosting on a VPS, regardless of how many websites or email addresses you run.
For 20i users on our Reseller Hosting and WordPress Unlimited packages, prices are dependent on the number of hosting packages you have:
| | |
| --- | --- |
| Number of packages | Timeline Backups Pro |
| 0 – 50 | £14.99 per month |
| 51 – 100 | £28.49 per month |
| 101 – 200 | £52.49 per month |
| 201 – 500 | £74.99 per month |
| 501 – 2000 | £150.00 per month |
If you'd like to read about other ways to backup your email, website and databases, check out this Backups Alternatives post.
Free resources for Resellers
We introduced more free resources for 20i Resellers, aimed at helping you sell more web hosting.
We created new white-label marketing copy, focused on StackCP. This will help explain and promote your customer control panel.
We also created a library of technology logo downloads. These cover the the best brands in the industry: Linux, Microsoft, Apache, and – of course – 20i…
The library will help with the process of showing 'trustmarks' on your website: examples of the tech you use.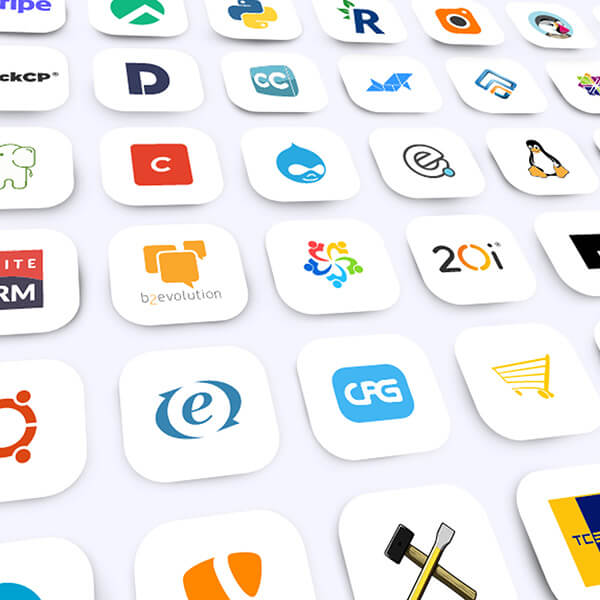 Another free 'white-label' feature was the ability to change your FTP hostname to a custom name – your brand name, for example. Resellers can do that now in Reseller Customisation.
Affiliate management
For Resellers with an affiliate program, we've made it much easier for you to monitor affiliate performance and speed up the payment process.
Your affiliate customers can now request payment by support ticket and be paid in a click. You can also see their referral history through My20i (under StackCP User management).
HostShop addon product categories
While you've always been able to create different categories for different hosting products in 20i HostShop, it wasn't the case when you were selling non-20i products. These non-20i products or services might be things like SEO services, web design, illustration and so on.
Now it's possible to categorise these addon products. For example, you could have one category for 'web design services', one for 'SEO services' and so on.
Recent posts from the team
The 20i Team has been busy on this blog too. Ben wrote this in-depth guide to the WordPress White Screen of Death, covering its causes and how to fix it.
Meanwhile, Rudi covered how he keeps up to date with the latest SEO news, while I looked at why green web hosting matters.
As ever, thanks to all our customers for the feedback that informs our new developments, and we hope you have a happy May!