Green Web Hosting
Powered by 100% renewable energy
All our web hosting runs on 100% renewable power
Data Center PUE (Power Usage Effectiveness) rating of 1.12
Energy-efficient cloud hosting platform with 20iCloud, AWS and Google Cloud
Why you need green hosting
The internet costs a lot to power: over 400 terawatt-hours a year. While an individual website's footprint is small, it all adds up: the internet is responsible for around 3.7% of global greenhouse gas emissions. That's similar to the amount produced by the global airline industry.
With our green hosting, you can be assured that your websites are stored on servers that avoid contributing to climate change. Sites hosted on 20i will pass the Green Web Foundation's sustainability checks.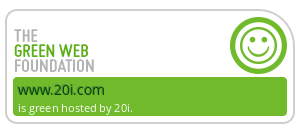 Our sustainable data centers
100% renewable energy
We've partnered with renewable energy suppliers and cloud partners to ensure that our web hosting, cooling and network is powered by 100% renewable energy.
World-class efficiency
Our own data centers excel in efficiency: with a PUE (power usage effectiveness) of 1.12. PUE describes how efficiently a data center uses energy (the lower the better). Most hosts have a PUE of 1.2 or higher. We felt we could do better, so we have a PUE of 1.12. It's an important figure to note when looking for green hosting.
The latest technologies
As more efficient technology becomes available, we replace our hardware – but never at a cost to your sites' performance. We provide the fastest hosting available, without harming the planet.
Our team has developed a unique hosting platform, unavailable anywhere else.
Central to this is our autoscaling technology. This ensures that when a website becomes busy, it can be allocated the resources of our entire hosting platform: multiple servers. Unlike other companies, your website isn't bound to a single server.
Key to our eco-friendly offering is that this also works in reverse. If a website is no longer busy, it will take up fewer resources: processors, RAM and their associated cooling tech. Less resource mean less electricity used, and ultimately, a reduction in harmful emissions.
Green offices
Our headquarters are in Ransom Wood, in Nottinghamshire, UK. The office complex is powered by 2,088 solar panels, which offset thousands of tons of carbon each year.
Green working
We run a paperless office and recycle all our waste. It's lit by automatic LED lighting. Everything from the snacks we eat to our cleaning products are chosen for their green credentials.
Green thinking
Employees are encouraged to work from home when they can, car share when possible, and we run cycle to work scheme.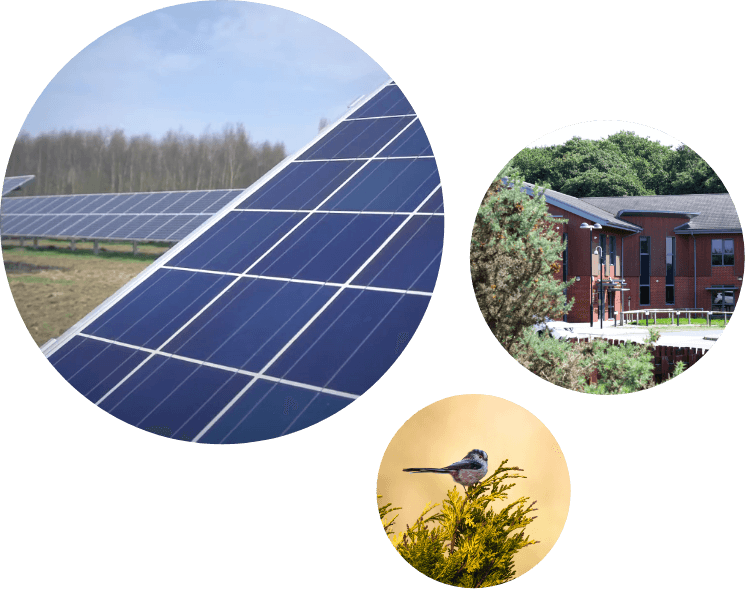 Choose your perfect green hosting plan
Powerful, reliable and easy to use green hosting for every occasion
Green Web Hosting
50% off first 6 months
Top-rated cloud hosting ideal for personal and small business websites. Everything you need to build and manage super-fast sites quickly and easily.
Green Web Hosting
Green WordPress Hosting
50% off first 6 months
Supercharged WordPress Hosting built for maximum speed and performance. Updates, staging, backups, speed optimization, theme/plugin management & security all baked-in.
Green WordPress Hosting
Green Reseller Hosting
First month $1
Our Reseller Hosting is loaded with the tools you need to help your clients fall in love with you. One price & host unlimited websites – no 'per site' fees.
Green Reseller Hosting