Reseller Hosting
Unlimited Reseller Hosting to boost your profits
Sell lightning-fast & reliable autoscaling hosting
Host unlimited websites – no 'per site' license fees
Unlimited SSD webspace, bandwidth, databases & email
Unlimited & free one-click migrations
Introductory offer
Only $29.99/mo
$29.99/mo first 6 months,
then only $59.99/mo
Introductory offer
Only $29.99/mo
One Web Hosting Reseller plan to rule them all
Get unlimited Reseller Web Hosting features you won't find anywhere else, at an amazing price
Host Unlimited Websites

Unlimited SSD Webspace

Unlimited Bandwidth

Unlimited Databases

Unlimited 10 GB Mailboxes

Unlimited Free SSL Certs

Easy Migration From cPanel

Create Custom Hosting Packages
White-Label Reseller Hosting

Unlimited One-Click Migrations

StackCP For Your Clients

Full WHMCS Integration

Exclusive Domain Discounts

Free CDN for You & Your Customers

24x7x365 Expert Support

30 Day Money Back Guarantee
50% OFF
$29.99/mo first 6 months
Normal price $59.99/mo
30 day money-back guarantee
Full 360° Platform Full 360°
platform
Everything you need – from customer control panels to full automation – all built in, no license fees.
Hosting with no limits
Host unlimited websites, with unlimited SSD webspace, bandwidth, databases & 10 GB email.
Autoscaling cloud hosting
The resources of an entire platform – not just one server – that's true cloud.
Easy website migrations
Migrate unlimited sites from other hosts in just a click, for free, whenever you like.
More power than WHM/cPanel
My20i and StackCP are the most advanced control panels around. They are like WHM and cPanel, but better (and free).
Great hosting.
Happy customers. More money.
Start your own web hosting reseller business, host web design/dev clients or offer it as an added value product for your agency. It's a great way to earn passive income and maintain ongoing relationships with clients.
You have complete control, from package types to branding. We stay firmly behind the scenes.
White-label Reseller Hosting
Brand and customize as much (or as little) of the hosting experience as you want. There are no limits on the number of web hosting packages you can create, each with their own quotas.
Full automation & billing
Full WHMCS integration and an exclusive 40% off WHMCS licence fees. Alternatively, you can use our custom built hosting automation software, HostShop; it's free and unlimited. The choice is yours.
24x7x365 support
Our support team are all Reseller Hosting experts and available 24x7x365. Our technical knowledge shows in our amazing reviews and perfect Trustpilot score!
Powerful control panels
My20i and StackCP are our custom-made control panels. By not being restricted by cPanel and WHM, you can offer more features and better performance.
Easy customer support
Self-service and ticket-based support to keep your customers happy. Integrated support tools include helpdesk ticketing, white-label knowledge base and more.
Global data center locations
Working alongside our 20+ CDN nodes across the world, our UK and USA origin data centers deliver lightning-fast speeds wherever traffic is coming from.
Profit with the #1 Reseller Web Hosting
$29.99/mo first 6 months, then only $59.99/mo + 30 day money-back guarantee
Expert support 24x7
Reseller Hosting support from the best in the business
As well as comprehensive set-up guides and an in-depth support database, we're here to help 24 hours a day, 7 days a week.
We don't charge you extra for 'priority support' – everyone gets it.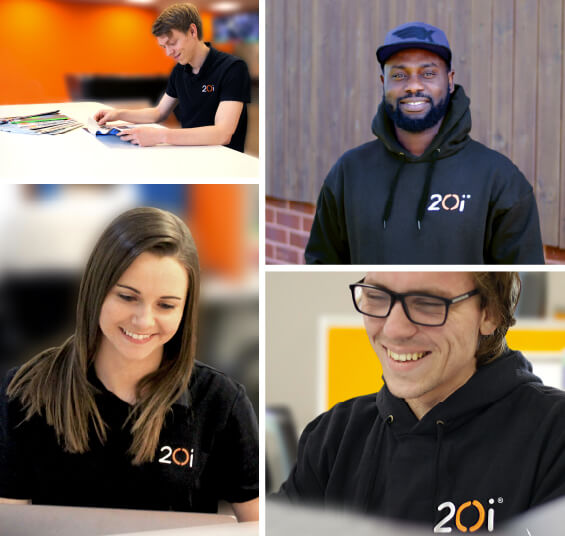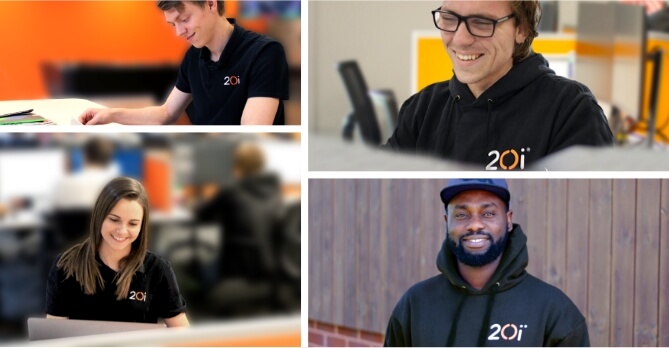 The prices are the best in UK, their custom control panel is not quite as good as cPanel but it's only missing very advanced features like c...
Best hosting company I have used - EVER!
Reliable and easy to use website hosting option. Support team is also pretty good. Thank you
Showing our 5 star reviews
Don't just sell hosting, sell more hosting
Host your customers on the best Reseller Hosting platform around. You have complete control when selling hosting; choose the platform, pricing, up-sell offerings, control panel features (and more), and watch your sales soar!
A Reseller Hosting package like no other
We're committed to improving our services and adding new features. It's something we work on every day
Autoscaling Cloud Hosting
We created a new kind of autoscaling, so your customers' sites get the power they need – however busy they get.
Unlimited Reseller Hosting
One price, no limits. Everything you need to sell as much cloud hosting as possible without any surprise fees
Load Balancing that does more
Our global load balancing makes use of monitors that respond to traffic load and balances it across multiple servers.
Green Hosting
All our hosting is powered 100% by renewable energy, which means yours (and your customers') is as well.
Optimized PHP
Our developers have customized PHP-FPM and OPcache to ensure that your customers' website apps and scripts never slow down.
100% enterprise SSD storage
Many hosting companies don't invest in SSD storage, or use the cheapest available hardware. That's not the case with us: we use Samsung Enterprise SSDs in our storage arrays.
Learn more about our unique web hosting platform.
Automated web hosting management
Automate selling hosting quickly & easily with your choice of WHMCS and HostShop
Web Hosting Automation
Create, modify, suspend and terminate hosting accounts manually or automatically.
Seamless upgrade paths
Your customers can manually upgrade anytime with no interruption to their services.
Single sign-on
Give your customers access to manage all their hosting, emails, databases and domains throught the StackCP control panel.
Self-managed migration
Customers can migrate to you in a matter of minutes with the Migration Center built in to StackCP. It's free and unlimited, with zero downtime and no risk of data loss.
Full WHMCS Integration
Purchase your WHMCS licence with us and get an exclusive 40% off. Full integration enables you to register domains, set up hosting and manage customers automatically at 20i.
Import from WHMCS
Import customers into your WHMCS or HostShop easily. You can do this as often as you like and select one or more clients to import on each run.
Learn more about HostShop.
StackCP: Your customers' control panel
Customize what your customers can do in StackCP on a global or individual package level. The better cPanel alternative
Loaded with features
Give your customers powerful and easy-to-use tools for managing their own CDN, FTP Accounts, Backup/Restore, 80+ 1-Click Apps (incl. WordPress), phpMyAdmin, Domain Names and DNS Manager, SSH Access, Email Manager, 2FA and much more.
Fully customizable
Set up an all-purpose control panel or offer a bespoke experience for each hosting package – the choice is yours. Give your customers access to full translations of the user interface and reach an international market.
Automatic self-migration
Your customers can migrate from other hosts in a matter of minutes with our Migration Center built in to StackCP. It's free and unlimited, with zero downtime and no risk of data loss.
Full HostShop integration
Set StackCP's theme to match the theme for your HostShop installation for consistent branding. Plus, customers can migrate and upgrade from StackCP and their new services are provisioned automatically.
100% your brand
To match your brand, configure as much of the hosting experience as you want in just a few clicks. Add custom HTML, CSS, and tracking as well.
No license fees
StackCP comes free with our Reseller Hosting and there are no usage limits or license fees. Plus, because we're not restricted by cPanel, we can offer you more features and better performance at no extra cost.
Don't just take our word for it – give StackCP a go and see what you think.
WordPress Reseller Hosting
Go beyond just a one-click app on Linux Hosting. Host your customers on a fully-optimized, Managed WordPress Hosting platform
One-Click staging
One-click sync to staging and deploy to your live environment seamlessly.
Acceleration Suite
Tools to optimize images and code at the server level and improve site speed without any bloaty plugins.
Easy WordPress management
Manage themes, plugins and users from one UI, no need to log in to each site individually.
Edge cache engine
Our WordPress platform sits behind an NGINX edge cache system: StackCache. Manage the cached content with the included plugin.
Advanced security
Manage core updates and patches plus suspicious code alerts.
WP-CLI & more
Give advanced users tools like WP-CLI, SSH access, SFTP/FTP, PHP version control, phpMyAdmin, PHP configuration and scheduled scripts.
Find out more about our WordPress Tools.
Huge domains discount and easy management
Real time domain availability, nameserver management, auto renewals and much more
Real-time availability
You'll get the same domain search tools we use at 20i to deliver results quickly and accurately.
Hundreds of TLDs
Choose which domains you offer, their prices for registration/renewal and transfers.
Huge domain discounts
Already the best value in the market, 20i resellers get further exclusive discounts of up to 30% on all domain names. This continues on to renewals.
Self-managed domains
Give your customers the tools they need to manage as many (or as few) of their domain names as you specify using StackCP.
Premium domain names
Sell premium domains and profit by choosing how much of your own margin to add to the final price.
Domain privacy
Manage the pricing for domain privacy. Domain privacy ensures the personal data associated with a doman is not shared with registries.
Find out more about our amazing value domain name prices.
Profit selling more than just hosting
Support your customers with a wide range of complimentary services and exclusive reseller website hosting discounts
SSL Certificates
Our Let's Encrypt SSLs are free but you can charge for them, if you wish. For Simple or Extended certificates we give you a 30% discount off the standard rates, allowing you to earn a commission.
Managed Hosting
High performance VPS, without the server admin. All 20i Resellers get an exclusive 25% off our Managed Hosting price and access to an exclusive 1 Core Managed VPS.
VPS Reseller
We offer a range of high-spec unmanaged virtual private servers. 20i VPS Resellers get a 25% discount off the standard pricing to give you a competitive edge.
Timeline Backups
Offer your customers 30-day snapshot backups of all their files, databases and email.
Additional Mailbox Storage
Sell bolt-on mailbox storage to your customers. Set up automatic alerts when they reach their storage limit.
Seamless Integration
HostShop integrates with any pre-existing site easily. Add any product to the shop too. Web design, SEO, one-off design charges, themes… anything.
Increase your profits with our reseller discounts.
White-Label Reseller Hosting
Brand and customize as much (or as little) of the hosting experience as you want
100% Your Brand
Everything client-facing can be customized to reflect your brand. All the HTML and CSS of customer-facing components can be modified.
White-label support database
Searchable and in-depth knowledge base for common questions and guide requests. Regularly updated and refreshed.
White-label marketing copy
Get ready-made, professionally-written copy for your reseller website. Use them as they come or as inspiration for your own copy.
Customize features
You decide what features your customers have access to, including one-click apps, domain management tools, FTP access, email account options & much more.
Network status
Direct customers to our white-label network status page to keep customers updated on upcoming maintenance.
White-label customer emails
Create and edit personalized, branded email templates, including welcome emails and campaign templates.
Unlimited one-click migrations
Zero downtime and no risk of data loss
Migrate unlimited clients from other web hosts in a matter of minutes.
Move websites, databases and emails to 20i automatically
Preserve all folders, files, scripts, emails, databases and other data exactly as-is
Choose exactly what you want to migrate and when
Let your clients take control of the migration through StackCP
Read more about our Migration Center.
Better value than cPanel
Hosts using cPanel place limits on the number of sites you can host and charge you for the privilege – cutting in to your margins.
We don't charge you for being successful: our price stays the same. The more accounts you host, the more you save with 20i.
| | | |
| --- | --- | --- |
| | | |
| Number of accounts | Unlimited | 100 cPanel |
| Hosting per month | From $29.99 | $60 |
| Hosting per year | $539.88 | $720 |
| Software license per month | Included | $53 |
| Software license per year | Included | $636 |
| Native languages supported | 7 | 3 |
cPanel Extras:
Security patches
Unlimited
KernelCare $3 /month
Secure operating system
Included
CloudLinux OS $16 /month
Web acceleration solution
Included
LiteSpeed Web Server $25 /month
Backup & restore
Included
JetBackUp $5.95 /month
Malware protection
Included
Immunify360 $12 /month
Total price per month
(Hosting + License + Extras)
From $29.99
$174.95
Total price per year
(Hosting + License + Extras)
$539.88
$2,099.40
cPanel restricts the type of hosting they can offer to single server hosting. This limits the number of packages resellers can sell/host. With specific web space/storage allowances, it's impossible to offer unlimited sites as a feature (even though some advertise it).
A free version of WHMCS is standard for most reseller hosts. This limits the number of customers you can have, and comes with WHMCS branding on it. The goal here is to upsell you and charge you more as you grow.
True cloud hosting is not tied to one server and scales automatically depending on demand. With cPanel hosts, if you share a server with a busy site, it ill affect your site too.
---
WHMCS Reseller Hosting
Our WHMCS module integrates all 20i reseller hosting services with your hosting store and administration of WHMCS.
We also offer an exclusive 40% discount on WHMCS subscriptions bought through us.
Find out why we are the best Reseller Hosting
Compare our Reseller Hosting platform to the rest
Profit with the #1 Reseller Hosting
$29.99/mo first 6 months, then only $59.99/mo + 30 day money-back guarantee
Reseller Web Hosting Features
Our Reseller Hosting is loaded with the tools you need to help your customers fall in love with you
Unlimited Reseller Hosting
Host Unlimited Websites
Unlimited 100% SSD Webspace
Unlimited Bandwidth
Unlimited Databases
Unlimited 10GB Mailboxes
Unlimited Free Wildcard SSL Certificates
Superfast Cloud Hosting
Autoscaling Cloud Hosting
Load Balanced & Redundant Platform
Linux & WordPress Optimised Platforms
Unlimited Free Global 20i CDN
UK & US Data Centers
Enterprise Level Security
Powered by 100% renewable energy
Easy Client Management
Advanced Bulk Domain & Site Management
StackCP For Your Clients
HostShop Automation & Billing
WHMCS & Reseller Hosting API
White-Label Knowledge Base & Ticketing
Exclusive Discounts
Increase your profits
Up to 30% Off Domains
25% Off Managed Hosting
25% Off VPS
30% Off SSL Certificates
40% Off WHMCS
White-label Reseller Hosting
100% Your Brand
Create Set Packages & Bespoke Quotas
Enable/Disable Any Feature
Fully Customizable Customer Emails
Custom Logo, Favicon, HTML/CSS & More
Add Custom Analytics
WordPress Reseller Hosting
One-Click Staging
Managed Core Updates & Patches
Web Acceleration Suite
WordPress Dev Tools incl. WP-CLI
Themes, Plugins & User Manager
WordPress Checksum Report
More Reseller Management Tools
Manage Websites in Real Time
Management from Any Device
Reseller Hosting API
Easy PHP API Module
Custom Default Index Page
Custom Staging Domains
Generic System Status Page
Sub User/Employee Management
Master FTP Accounts
Integrated Email Campaign System
Integrated Customer Message Center
Bulk Mailbox Quota Management
Bulk PHP Version Manager
Multi-Site Plans
Mailbox Usage Reports
MySQL Database Reports
Disk Usage Reports
Bandwidth Reports
Automatic Malware Detection and Reports
Hosting Features
Free Website Builder
PHP 5.3, 5.4, 5.5, 5.6, 7.0, 7.1, 7.2, 7.3, 7.4, 8.0, 8.1
PHP-FPM advanced process management with Dedicated OPcache Performance
Popular PHP Modules
PHP Ioncube Loader
Perl, Python 2 & 3, and Ruby
StackCP Customer Control Panel—White Label or Customizable
Control Exactly Which Features Your Customers Access
Integrated Customer Help Desk
2 Factor Authentication for Your Customers
70+ One-Click Installers
Website Bandwidth + Hit Reporting
Database Manager phpMyAdmin
Backup/Restore Website and Databases
Website Password Manager
Online File Manager
Access/Error Logs
On-demand Malware Scanning
SSH Access with 2FA
Directory Indexing
Sitemap Generator
One-Click Gmail and Office 365 DNS Setup
Custom Errors
Integrated Git Version Control
Multi-Language Control Panel
Email Features
Unlimited 10 GB Mailboxes
Unlimited Email Forwarders
Unlimited Autoresponders
Catch-All Address Support
Webmail for You and Your Customers
Antivirus & Antispam Protection
Allow List & Deny List Management
Mailbox Auto-Discover Support
Email Subaddressing
Automatic Email Migrations
SSL/TLS Encrypted Access
Security Features
Daily Malware Scanning
FTP Security Lock
Block Visitors by IP or Country
File Permissions Checker
Integrated Web Application Firewall
Two-Factor Authentication
Hotlink Protection
Brute-Force Login Protection
Free Resources
White-Label Support Database
26 Responsive Website Templates
16 Landing Page Templates
200 Original Logos
Product Guides and Data Sheets
White-label Marketing Copy
60 StackCP Banners
Frequently asked questions about 20i Reseller Hosting
What is reseller hosting and how does it work?
Reseller hosting is the fast and easy way to set up a web hosting business. Instead of having to run your own data centre, you 'hire' a portion of hosting services from a company like us.
You can then resell that web hosting to businesses and individuals at a profit. It's the reseller's responsibility to set the pricing, and support and manage their customers.
Read more about what reseller hosting is and what it involves.
What are the benefits of reseller hosting?
It makes becoming a web host cheap and simple. For relatively small payments, you get access to a large, modern hosting platform. Right away, it gives you the chance to sell on web hosting and start making money.
How do I set up my reseller hosting account?
It's a matter of signing up, making the initial payment and you're ready to go. You can then create and customise your first web hosting packages - and start selling!
We give you a full Getting Started Guide when you sign up, and you'll have access to an extensive Knowledge Base and our support team to help. You can even book a live one-to- one demo to show you the ropes.
What are the different reseller hosting plans available?
Most companies have different reseller hosting plans. However, we have a single great value Reseller Hosting plan, which is unlimited. You can host as many websites as you like!
What are the features and limitations of 20i Reseller Hosting?
A key feature 20i Reseller Hosting is the platform that we built ourselves. It uses autoscaling in a different way. In traditional web hosting used elsewhere, if a site that becomes busy it will be given extra resources from the server on which it's based. But those server resources are finite, so there's always an upper limit to how much a website receives, and a busy site could affect others on the same server.
With 20i, we use 'true autoscaling'. This means that when a website becomes busy, it gets access to a dedicated backend instantly, which is made up of multiple 40-core servers. These can provide the raw power to cope with any kind of traffic spikes. This kind of hyper elasticity isn't available anywhere else.
We can provide this unique feature because we don't rely on 'off the shelf' technologies. The same reason makes other key features possible, like our free HostShop ecommerce tool, the StackCP control panel, and our fully-featured 20iCDN. There are many more - please see our Features section for more details.
There are no limitations – beyond using your Reseller Hosting account for any kind of illegal activity.
What is the difference between cPanel-based and non-cPanel-based reseller hosting?
We built a bespoke control panel because cPanel doesn't allow for load-balancing and autoscaling in the way we use it. With 20i, your site isn't restricted to one single server. It uses the whole data centre's server resources as needed and scales automatically. So, you're not affected by spikes in traffic, or what other people are doing on the same server.
There are many other advantages. For example, it gives your customers better user experience without being too unfamiliar. Another would be that there are no licensing costs - no matter how many customers you have!
How do I manage multiple accounts with reseller hosting?
Our control panel – My20i – is designed for bulk management of multiple hosting accounts. It gives you all the tools you need to look after your customers, including HostShop, which automates hosting provision, ecommerce, billing, marketing and more.
What billing options are available for reseller hosting?
You will be billed monthly, and you can stop at any time. You can also pay for a year an advance and receive one month free.
What support is available for reseller hosting?
Our support team are available by ticket or live chat, 24x7x365. They're made up of seasoned web hosting enthusiasts, with many years of experience.
They're based in our headquarters. So, in the unlikely event they receive a question they can't answer, they have direct access to our development team: the builders of our hosting platform.
They're known for their concise, friendly and 'human' answers. They don't rely on standard replies, and they aren't focused on 'closing' your ticket. They'll only class a ticket as resolved when you're fully satisfied.
If you want to find answers yourself, we have Getting Started Guides, Product Guides and Data Sheets available in PDF format. To help with your marketing, unbranded copy is included, as well as a selection of royalty-free images and website templates. The 20i Blog includes business tips and reseller guides, too.
Green web hosting powered by 100% renewable energy
We're committed to making sure our hosting is as green as can be
Green Energy
All our hosting is powered by 100% renewable energy, which means all your sites and apps are too. That's great news for you and the environment.
Green Data Center
Our data center has an extremely low PUE (Power Usage Effectiveness) of 1.12. Plus, our Autoscaling Cloud Hosting only uses the resources it needs, so no energy is wasted.
Low Carbon Footprint
Our office also runs on renewable energy with its own solar farm. We also have a paperless office, cycle to work scheme, and recycle all our waste.