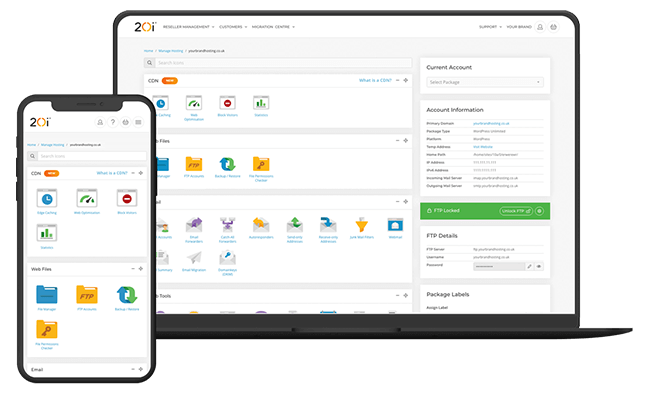 p My20i is our custom-made web hosting control panel that puts you in control. By not being restricted by cPanel, we can offer more features and better performance.
Manage domains, websites, databases, email accounts, and more from our powerful, modern user interface. Host sites at data centers in the UK and USA but use a single instance of My20i to manage both.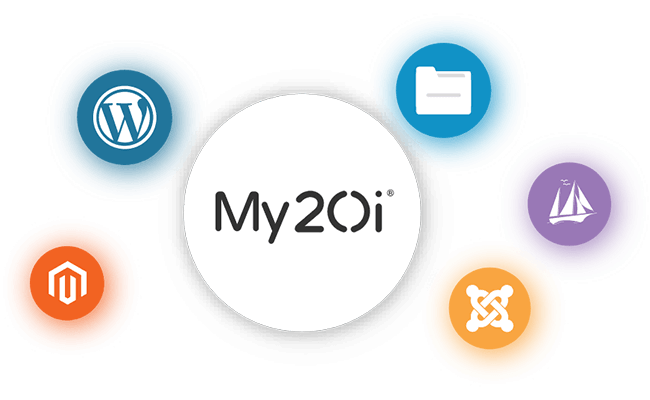 p Control every aspect of your web hosting. My20i includes a complete file manager, DNS manager, SSH access, backups manager, phpMyAdmin, FTP control, 80+ one-click installs (incl. WordPress), and much more.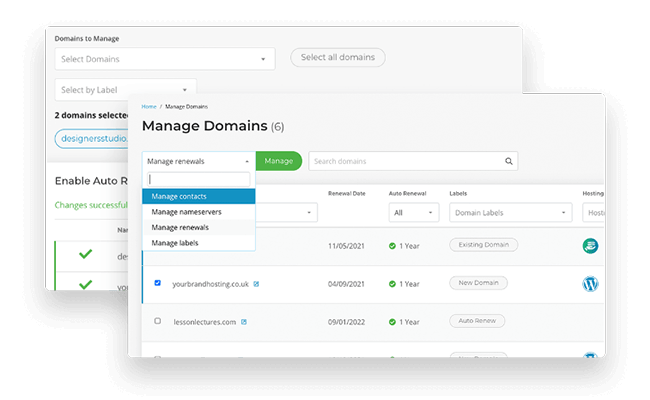 p We've made managing hundreds of domain names simple with our advanced bulk management tools.
All your DNS records can be controlled from My20i: from A and CNAME to TXT and SRV. Our nameservers use Google's reliable global network to deliver quick responses.
Plus, save up to 30% on your .com and .co.uk domains compared to other hosts.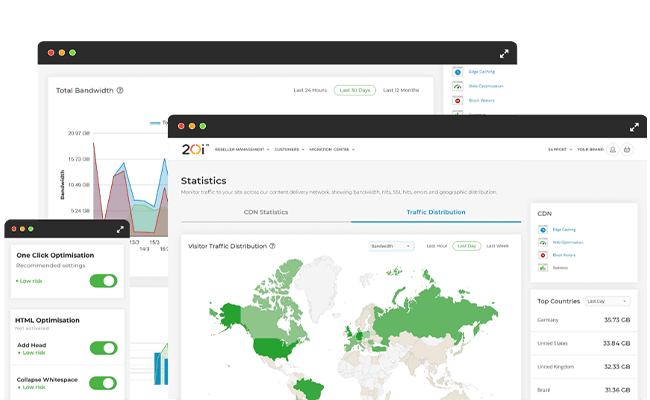 p Our global Content Delivery Network (CDN) is included free with all web hosting. Your content will be stored at data centers around the world.
The CDN also includes our Website Acceleration Suite, which reduces web page loading times by optimizing images and code for speed. It's great for SEO. It's available as a one-click set-up or you can experiment with over 40 different settings.