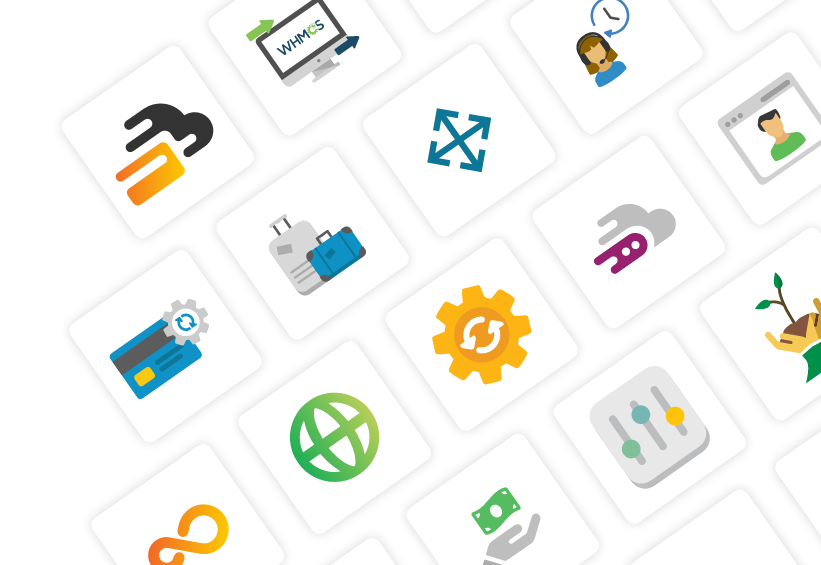 HOSTSHOP®
Web Hosting
Automation made simple
Automatic provisioning and easy management
Secure, reliable and highly scalable solution
No usage license fees or account limits
Exclusive for 20i resellers and 100% free
The free WHMCS alternative
without limits
HostShop makes running a profitable web hosting business easy
HostShop makes it easy to start your own web hosting reseller business, host web design/dev clients or offer it as an added value product for your agency. Full automation, with no license fees or limits.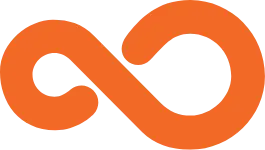 Automated provisioning & billing
Web hosting automation made simple. Set up and manage recurring contracts, renewal notification sequences, automatic invoicing, failed payments, unpaid invoices and much more.
Built for growth
HostShop is an ultra-secure, reliable and scalable solution perfect for businesses of any size. Host unlimited Linux, WordPress and Windows customers on the same autoscaling cloud platform as our own.
No license fees or limits
HostShop is totally free with our Reseller Hosting. There are no limits on how many customers you can have and we don't charge you per customer. It's all unlimited.
Easy customer support
HostShop comes with powerful Ticket System built in, as well as an extensive white-label support database for your customers to get answers to commonly asked questions.
Seamless integration
HostShop integrates with any pre-existing site easily. You can add products other than hosting to the shop too. Web design, SEO, one-off design charges, themes… anything.
Self-service client portal
StackCP is our custom-made hosting control panel to give your customers as much (or as little) control of their domains, hosting, databases and email. Enable/disable any feature, any time.
Plus get all this and more…
HostShop is the easiest way to profit selling web hosting and domains
Simplified provisioning
Unlimited package types
Web hosting automation
No 'Per Site' fees
Self-managed upgrades
Automated renewal sequences
Advanced billing management
Recurring invoicing & payments
Payment reminders
Generate branded invoices
Multi-currency support
GoCardless, PayPal, Square, Stripe & More
Easy customer support
Built-in ticketing system
White label knowledgebase
Webhook notifications
White-label network status
Tawk.to integration
Powerful marketing Tools
Customer onboarding emails
Built-in affiliate program
Marketing emails
Control panel alerts
Discount codes & usage reports
StackCP client portal
Like cPanel, but better
Enable/disable any feature
100% your brand
100% free & unlimited
Quick and easy automatic migrations
Multi language support
Statistics & reports
New & canceled services
Revenue reports
Top customers
Income by product
Service counts
A Reseller Hosting platform
like no other
Get unrivaled premium and unlimited reseller hosting features you won't find anywhere else.
Sell lightning-fast & ultra-reliable autoscaling cloud hosting
Host unlimited websites – no 'per site' fees
Unlimited SSD webspace, bandwidth, databases & mailboxes
Unlimited free one-click migrations
HostShop & StackCP 100% free - no license fees
Global data centers and 20iCDN
Buy Reseller Hosting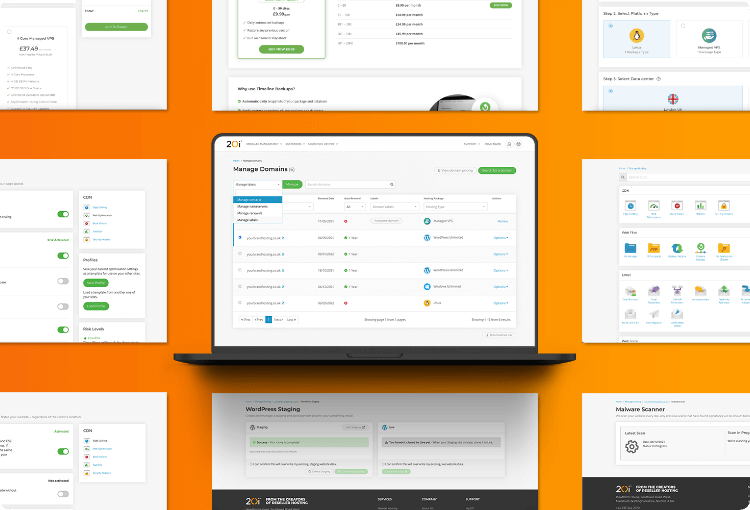 Profit selling web hosting
Use our calculator to see how much you could make with only a handful of customers. Plus, we don't charge you more for being successful.
Host unlimited sites for one single price per month. No license fees, usage fees or hidden extras.
Getting set-up is easy. Just create some hosting products, choose your prices and add your payment providers' details.
The #1 choice to sell and manage web hosting
HostShop is the best free WHMCS alternative, with no license fees or hidden add-ons
Automated web hosting management
No fuss hosting management for businesses who want to grow
Web hosting automation
Create, modify, suspend and terminate hosting accounts manually or automatically.
Seamless upgrade paths
Your customers can upgrade manually anytime with no interruption to their services.
Single sign on
Give your customers access to manage all their hosting, emails, databases and domains through the StackCP control panel.
Self-managed migrations
Customers can migrate to you in a matter of minutes with the Migration Center built in to StackCP. It's free and unlimited, with zero downtime and no risk of data loss.
Payment reminders
Send payment reminders and overdue alerts to your customers automatically, based on the criteria you define.
Import from WHMCS
Import customers currently using WHMCS in to HostShop easily. You can do this as often as you like and select one or more clients to import on each run.
Huge domain discounts and easy management
Real time domain availability, nameserver management, auto renewals and much more
Real time availability
You'll get the same domain search tools we use at 20i to deliver results quickly and accurately.
Hundred's of TLDs
Choose which domains you offer, their prices for registration/renewal and transfers.
Huge domain discounts
Already the best value in the market, 20i resellers get further exclusive discounts of up to 30% on all domain names. This continues on to renewals.
Self-managed domains
Give your customers the tools they need to manage as much (or as little) of their domain names as you specify using StackCP.
Premium domain names
Sell premium domains and profit by choosing how much of your own margin to add to the final price.
Domain privacy
Manage the pricing for domain privacy. Domain privacy ensures the personal data associated with a domain is not shared with registries.
Ultra secure & flexible billing
From generating invoices, to processing payments and sending reminders, HostShop reduces the hassle of running your business.
Flexible pricing and taxes
Manage prices and taxes globally, or drill-down to change individual hosting packages.
Payment gateways
We support all the major payment gateways, including Stripe, PayPal, Square, GoCardless, WorldPay Verifone, Paddle, Paystack & more
Recurring payments
Automatic invoicing and payment for all your subscription-based services. Includes reminders and overdue alerts for any failed payments.
Billing cycles
Choose how often your products should be charged: monthly, quarterly, yearly… etc.
Multi-currency support
Using live exchange rate data, we've included all the popular currencies which can be enabled at any time.
Custom work quotes
Generate custom quotes your customers can review and accept online.
Automatic anti-fraud
All orders go through our free automatic fraud-checking service.
Powerful reporting
HostShop's reports help you monitor your business performance over time.
Custom renewal sequence
Configure when emails are sent and what actions happen after a billing due date.
All in one customer support platform
Self-service and ticket-based support to keep your customers happy
Fully-featured platform
Fully-featured customer service ticket system, including departments, web hooks, ticket status tags, prioritization, boilerplates, attachments, customer satisfaction ratings & more.
Control panel alerts
Manage the messages displayed to your StackCP Users when they sign into their control panel. This can be at the top of the page or a modal.
Departments
Create and edit departments used by your help desk. StackCP Users select a department when opening a ticket.
Support hours
Choose the supports hours you want to advertise and help mange your customers' expectations for a response
White label knowledge base
Searchable and in-depth knowledgeBase for common questions and guide requests. Regularly updated and refreshed.
Network status
Direct customers to our white-label network status page to keep customers updated on upcoming maintenance.
Powerful marketing tools built-in
Increase customer retention, life-time value, engagement and referrals
Email campaigns
Create and send bulk or targeted email campaigns to your StackCP Users based on the criteria you define.
Discount codes
Set up discount codes for any of your products, with no limits on how many you can create. Includes full usage reports.
Customer onboarding
Build bespoke welcome emails for all your packages to highlight key information and actions for them to successfully use your services.
Affiliate platform
The HostShop affiliate system allows your StackCP Users to refer new customers and earn commission via an affiliate link you give them.
Control panel alerts
Display messages to your StackCP Users when they sign into their control panel. This can be at the top of the page or via a modal.
White-label marketing copy
Get ready made, professionally written copy for your website. Use them as it comes or as inspiration for your own copy.
Zero-Risk unlimited Reseller Hosting
1 first month and 30-day money back guarantee
Buy Reseller Hosting
As well as comprehensive set-up guides and an in-depth support database, we're here to help 24 hours a day, 7 days a week.
We don't charge you extra for 'priority support', everyone gets it.
I recently contacted 20i about a firewall issue where our server was unable to connect to a series of websites hosted with 20i. From start t...
We are all busy in life and nowadays I just don't have the time to do all the backend processes I used to. The 20i team are excellent at kee...
20i support is unparalleled by any other provider we have used in the past. We have had a tricky situation and have been supported day and n...
HostShop & StackCP
StackCP is your customers' hosting account control panel. Customize what your customers can do in StackCP on a global or individual package level.
Loaded with features
Give your customers powerful and easy to use tools for managing their own CDN, FTP Accounts, Backup/Restore, 80+ 1-Click Apps (incl. WordPress), phpMyAdmin, Domain Names and DNS Manager, SSH Access, Email Manager, 2FA and much more.
Fully customisable
Set up an all-purpose control panel or offer a bespoke experience for each hosting package – the choice is yours. Give your customers access to full translations of the user interface and reach an international market.
Automatic self-migration built-in
Your customers can migrate from other hosts in a matter of minutes with our Migration Center built in to StackCP. It's free and unlimited, with zero downtime and no risk of data loss.
Full integration with HostShop
Set StackCP's theme to match the theme for your HostShop installation for consistent branding. Plus, customers can migrate and upgrade from StackCP and their new services are provisioned automatically
100% your brand
Configure as much of the hosting experience as you want to match your brand with just a few clicks. Add custom HTML, CSS and tracking as well.
No license fees
StackCP comes free with our Reseller Hosting and there are no usage limits or license fees. Plus, because we're not restricted by cPanel, we can offer you more features and better performance at no extra cost.
Don't just take our word for it – give StackCP a go and see what you think
Launch Demo
Better value than WHMCS
Why HostShop is the best WHMCS alternative
WHMCS places limits on the number of sites you can host and charges you for the privilege. Add in the licensing cost of cPanel as well, and the bill soon racks up.
The great thing is, the more accounts you host, the more you save with 20i and HostShop. We don't charge you for being successful, our price stays the same.
| | | |
| --- | --- | --- |
| | | |
| Number of accounts | Unlimited | 250 WHCMS (100 cPanel) |
| Hosting per month | $59.99 | $60 |
| Hosting per year | $659.89 | $720 |
| Software license per month | Included | $72.94 |
| Software license per year | Included | $875.28 |
cPanel Extras:
Security patches
Included
KernelCare $3 /month
Secure operating system
Included
CloudLinux OS $16 /month
Web acceleration solution
Included
LiteSpeed Web Server $25 /month
Backup & restore
Included
JetBackUp $5.95 /month
Malware protection
Included
Immunify360 $12 /month
Total price per month
(Hosting + License + Extras)
$59.99
$194.89
Total price per year
(Hosting + License + Extras)
$659.89
$2338.68
WHMCS Reseller Hosting
Prefer to stick with WHMCS? Our WHMCS module integrates all 20i reseller hosting services with your hosting store and administration of WHMCS.
We also offer an exclusive 40% discount on WHMCS subscriptions bought through us.
HostShop vs The Rest
Why choose HostShop to run your Reseller Hosting business?
Green web hosting powered by 100% renewable energy
We're committed to making sure our hosting is as green as can be
Green Energy
All our hosting is powered by 100% renewable energy, which means all your sites and apps are too. That's great news for you and the environment.
Green Data Center
Our data center has an extremely low PUE (Power Usage Effectiveness) of 1.12. Plus, our Autoscaling Cloud Hosting only uses the resources it needs, so no energy is wasted.
Low Carbon Footprint
Our office also runs on renewable energy with its own solar farm. We also have a paperless office, cycle to work scheme, and recycle all our waste.
Have more questions? Talk to our experts...