Big Tree CMS hosting
High-performance
Big Tree CMS Hosting
Easily deploy with our simple 1-click install Big Tree CMS app
Launch unlimited Big Tree CMS websites across our platform
Easy migrations, no downtime or data loss
24/7 expert technical support
View Plans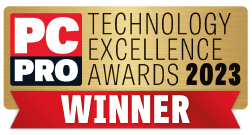 All of our Big Tree CMS Hosting comes with...
Built-in performance
My20i Control Panel
Unlimited Websites
Free CDN & Edge Caching
ElasticSearch & Redis Cache
Unlimited Team Members
IPv6 and HTTP/2 Enabled
PHP OPCache & PHP-FPM
Unlimited PHP Workers
Unlimited x 10 GB Mailboxes
Built-in dev tools
Git Version Control
Unlimited FTP/SFTP Access
SSH & SFTP Login Control
Cron Job Manager
Unlimited Free Migrations
PHP Version Control
Scheduled Tasks
80+ One-Click Apps
Unlimited Databases
Built-in security
Free SSL Certificates
Free Daily Backup & Restore
PCI Compliant Hosting
Advanced DDoS Protection
Anti-Bot Protection
Error & Access logs
Two-Factor Authentication
Web Application Firewall
FTP Security Lock
The best Big Tree CMS hosting stack for flexibility & scalability
The first Big Tree CMS Hosting platform you'll love. And the last one you'll ever need.
Total control
My20i, our bespoke hosting control panel, allows you to easily manage all of your websites, apps, emails, domains & more.
Global data centres
With 20icloud hosting you get access to data centres across the globe. We have our own data centres in London, UK and Dallas, USA, along with data centres across 6 continents through Google Cloud and AWS. We also have a network of CDN nodes, ensuring that your content will be delivered quickly wherever your visitors may be.
The resources that you need
Our developers have customised PHP-FPM and OPcache to ensure that your website gets the resources it needs, even if it's really busy. Our hosting options are also scalable, with no artificial limits imposed. Host as many websites & apps as your server can fit, and if you need more (or less) space, you can adjust your hosting plan with just a few simple clicks.
24/7 expert support
We pride ourselves on our award winning customer support. The friendly 20i team are on hand 24/7, 365 day a year, to help with any technical queries that you may have.
Intuitive, flexible and powerful Big Tree CMS hosting management
Build, scale and maintain all your sites and apps at a glance with My20i. Custom-built for advanced Big Tree CMS management; no command line, cPanel or licence fees required.
Single UI For Everything
Manage all your cloud servers, websites, databases, domains, email, backups, CDN, SSL certificates and more all from our powerful dashboard; My20i.
One-click Management
Quickly spin up servers, launch/pause sites, install scripts and more. Clone entire cloud servers or make individual copies of websites with just the a click of a button.
Built-in Analytics
Monitor key data for all of your WordPress sites such as bandwidth usage, disk I/O, load average and more.
Team Collaboration
Set-up unlimited team members with specific account roles and feature access. Create unlimited SFTP credentials for your team.
Time-Saving Dev Tools
Git Version Control, SSH, SFTP, PHP version control, no cap on PHP Workers, phpMyAdmin, remote MySQL access, scheduled tasks and much more.
Web Acceleration Suite
Optimise images and code to improve site speed without any bloaty plugins. Do it all at the server level with just a few clicks. Create templates to apply your preferred settings for new sites.
Have more questions? Talk to our Big Tree CMS Hosting Experts
Expert UK support
Hosting fanatics who know it all inside and out.
Top-rated
We are the top-rated host on Trustpilot.
Fast & accurate
Quick responses and resolutions for all your questions.
Unlimited one-click migrations
Zero downtime and no risk of data loss
Migrate unlimited websites from other web hosts in a matter of minutes.
Move websites, databases and emails to 20i automatically
Preserve all folders, files, scripts, emails, databases and other data exactly as-is
Choose exactly what you want to migrate and when
Read more about our Migration Centre.
Green web hosting powered by 100% renewable energy
We're committed to making sure our hosting is as green as can be
Green Energy
All our hosting is powered by 100% renewable energy, which means all your sites and apps are too. That's great news for you and the environment.
Green Data Centre
Our data centre has an extremely low PUE (Power Usage Effectiveness) of 1.12. Plus, our Autoscaling Cloud Hosting only uses the resources it needs, so no energy is wasted.
Low Carbon Footprint
Our office also runs on renewable energy with its own solar farm. We also have a paperless office, cycle to work scheme, and recycle all our waste.
More software & platform options
Big Tree CMS Hosting FAQs
Is it easy to install Big Tree CMS?
Installing Big Tree CMS on 20i is very easy. Big Tree is available as one of the many one-click install apps within My20i, so you can get your website up and running within minutes.
Can I scale my Big Tree CMS hosting?
Yes, upgrading or downgrading your hosting package is easy within My20i. With a few clicks you can change your package at any time.
Will you help me migrate my Big Tree CMS hosting to 20i?
Our dedicated Migration Centre can easily migrate your sites from other web hosts. Migrate in minutes, not hours or days and preserve all folders, files, scripts, emails, databases and other data exactly as-is. There are no limits and it is totally free. We're also on hand to help at any time.
Where are your data centres?
20i cloud hosting provides the option of data centres in London, UK and in Dallas, USA so that you can host in the location that suits your customers. We also have CDN nodes across the world to speed up content delivery to wherever your visitors are. Across all of the cloud hosting options that we provide, we have data centre options across 6 continents.
Have any questions? Talk to our Hosting Experts...