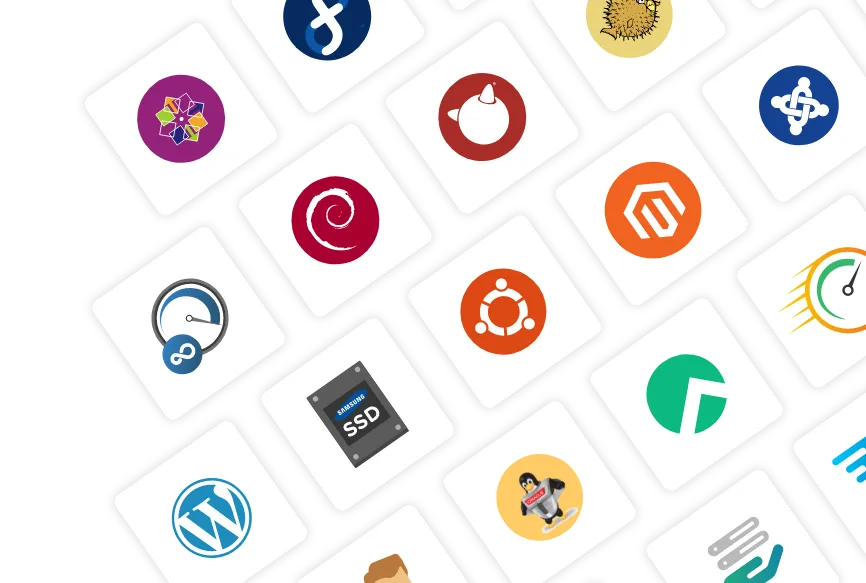 RESELL VPS
Resell 20i VPS
With 20i, resellers can offer their customers the freedom, control and guaranteed resources of an enterprise SSD VPS.
Resell Unmanaged VPS
Resell Managed Hosting on a VPS maintained by the 20i team
Hosted on the latest hardware in the UK and USA
Offer better value and more freedom
New markets
Everyone with a 20i Reseller Hosting account has 25% off virtual private servers. This makes it a breeze to create competitive packages on the best VPS platform. You can then resell them to people looking for more versatility in their web or application hosting.
Our standard shared web hosting is restrictive by design. To achieve our enviable loading speeds we use load balancers. That in turn means that we need to manage the software a client runs.
20i VPS are different. Our virtual private servers are just that – private – so the user isn't restricted by software or OS. The only restriction is the user's imagination.
Make it yours
With a white label control panel.
Like our other reseller products, you can customise our white label VPS control panel to suit your brand.
That means you can give your clients the control they need: those with Unmanaged VPS can issue server reboots, view VPS stats and graphs, and access the out of bound console.
All without taking up your time with service requests – which is nice!
Those on Managed Hosting also get all the web hosting management features of StackCP, your customer's control panel. These features can be limited, enabling you to create bespoke packages based on the user's technical ability. There are no limits on the number of different Managed Hosting packages you can create.
Easy Provsioning/Billing
HostShop VPS business automation
HostShop makes it easy to be a VPS reseller. The sale and provision of the virtual machine is automatic: your customer can go from buying the VPS to using it without your input. It includes sophisticated fraud-checking to protect your reputation.
VPS reseller API
We've developed a powerful, fully-featured JSON Reseller API. Every feature you see in our My20i VPS control panel can be implemented using our API. You can integrate all features into your software so that you and your customers can provision and manage their VPS.
Who's is buying virtual private servers?
The answer is: more people all the time, for a variety of reasons. And we make it painless and profitable to sell virtual private servers.
With fair reseller discounts and commitment to ongoing development, you'll always have the best VPS package to offer your clients, giving them another flexible upgrade path.
Your clients might start small, but as a VPS reseller you can share in their success as they grow, easily adding extra resources when required.
Who uses Virtual Private Servers?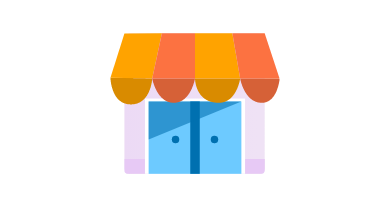 Businesses
If you run a business it's reassuring to have guaranteed compute and storage resources available. A 20i VPS gives businesses the power of having a dedicated server, without the capital expense of purchasing your own hardware. Costs become predictable operating expenses.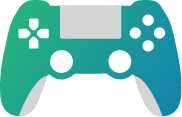 Gamers
If you're hosting a game server you don't want to kick everyone out when you turn off your PC! Plus it makes sense to conserve local resources for those all-important frame rates by shifting multiplayer comms to a VPS, hosting a dedicated app like Teamspeak.

Consumers
Smartphones have made people comfortable with mobile cloud computing – but you can't do everything on a phone. With a 20i VPS, they can access powerful virtual machines whenever and wherever they need them.
Ready to try Reseller Hosting? Get 50% off today.
First month £1, then only £39.99/pm
More profits in the VPS business
With cutting-edge hardware and rock-solid uptime, the quality of our VPS services make a strong sale. As a 20i Reseller offering more than just shared web hosting, you open up a new market with larger margins.But there are further profit opportunities for the enterprising Reseller:
Upsell paths: Over 30 different features can be added or removed from a Managed Hosting VPS package, giving you endless combinations to create clear upgrade paths and upsells
Automated backups: While your Unmanaged VPS can be backed-up at any time, some may prefer the convenience of automatic Snapshot Backups. These can be sold as an optional extra, and are available at a wholesale rate for Resellers.
New product tiers: All Managed Hosting StackCP features can be limited by you, so you can create a range of tiered 'Managed Hosting on a VPS' products. You aren't limited to the same selection that we offer.
Domains and SSLs: A 20i Reseller has access to up to 30% discount on Simple SSLs and domains, so these associated add-ons can further increase your profits.
Don't just sell VPS, sell more VPS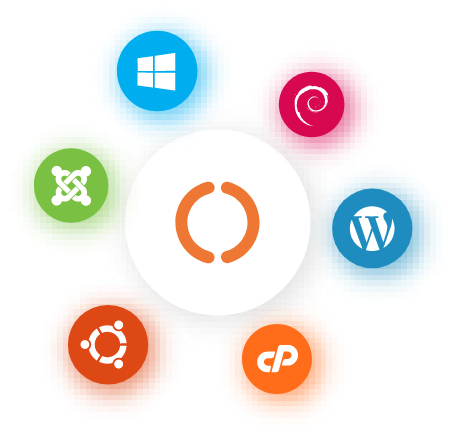 Offer More than the Rest
Our Unmanaged VPS give your customers a choice of 18 different operating systems and 12 application stacks. So you can present a wide and varied offer, suitable for all use cases.
While your customers are free to install any kind of software, these options are deployed from image files in seconds so are a great starting point in their cloud computing journey.
For Managed Hosting, we also include over 80 one-click install web hosting apps. They can be installed by your customer from their control panel for no extra charge.
VPS in the UK or USA
You can deploy and sell virtual machines in both the UK and US. The States is the largest hosting market in the world, and with 20i, you can offer a VPS unrivalled by US providers.
Other providers have to use cPanel, which attracts licensing fees. Or a free control panel that doesn't have the same level of features and polish as StackCP.
They'll often restrict bandwidth, and offer only a limited number of OS and apps to be installed in a click. Inclusive features like DDoS protection and a CDN may be optional extras. As 20i VPS reseller, you can take advantage of all these things to make a compelling offer.
Your customers will be able to choose whether they want it to be hosted in the UK or the USA for £19.99/month.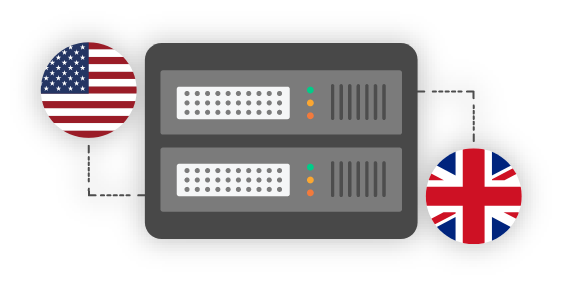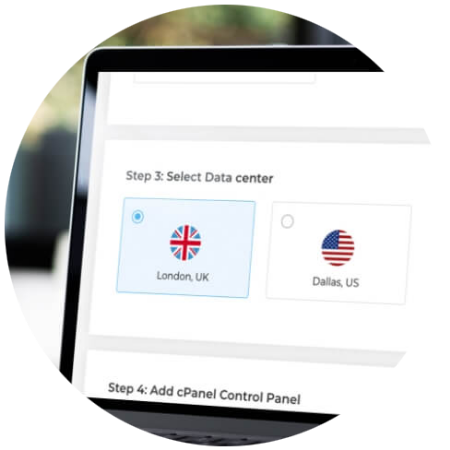 Host clients on your VPS
An alternative to the £19.99/month charge would be to set up your own server on the other side of the Atlantic. Whether that's a Managed or Unmanaged VPS, you could buy a VPS at a discount and host your customers there.
For example, if you were a UK customer using our Reseller Hosting, you could buy a VPS in America. All your customers' data would remain the US, but you could manage their US hosting alongside your UK Reseller Hosting through the single My20i control panel.
Not sure which is the best virtual server for you? Talk to our VPS team
VPS Reseller Wholesale Discounts
25% off
| | | |
| --- | --- | --- |
| [[ item.cores]] [[ coreText(item.cores) ]] | | [[item.salePrice ]] |