Email Hosting
Secure, business-class email
Grow with flexible mailbox limits
Easy, unlimited website and email migrations
Don't pay extra for email
Get free, business-class 10GB mailboxes with all 20i hosting. We aren't a hosting provider that advertises low prices, but makes up for the shortfall with expensive 'add-ons'.
Access your email anywhere
If you're looking for secure and ad-free email that won't let you down, we've got you covered. Our email works with all mail clients, including those from Microsoft, Google, Apple and Mozilla.
Our email includes webmail, so you can view your messages anywhere, at any time. It uses IMAP, so you can synchronise your mailboxes across desktop, tablet and mobile.
We understand how important email is to business, so all our email is hosted away from our web hosting on rock-solid servers in our central UK data centres. All email is encrypted in transit using TLS for security and privacy.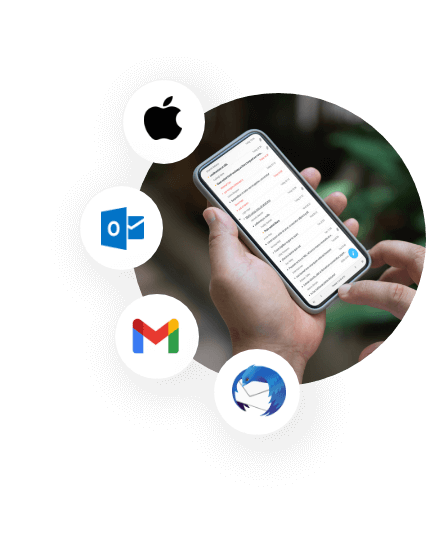 email@yourcompany.com
First impressions matter. Whether your online business is a major concern or a home-based sideline, it's important to look professional. So, you should have an email address that matches the domain of your website. It helps to make you appear established and credible.
You can set up email forwarding and autoresponders, so that you can reply when you're not around. Everything can be managed quickly and easily from our modern control panel, My20i.
Email virus protection
Like our secure web hosting, our email uses the latest techniques to protect you and your recipient.
All emails and forwarders sent and received are subject to advanced antivirus and anti-spam protection.
We use 3 layers of inbound spam and virus scanning:
Network-level
Commercial anti-spam blacklists from Spamhaus, Invaluement and Barracuda Networks are used to reject mail from known spam networks.
Virus Scanning
Any known malware signatures are rejected.
Content-based
Messages are scanned for spam-like characteristics and filtered into the 'junk mail' folder.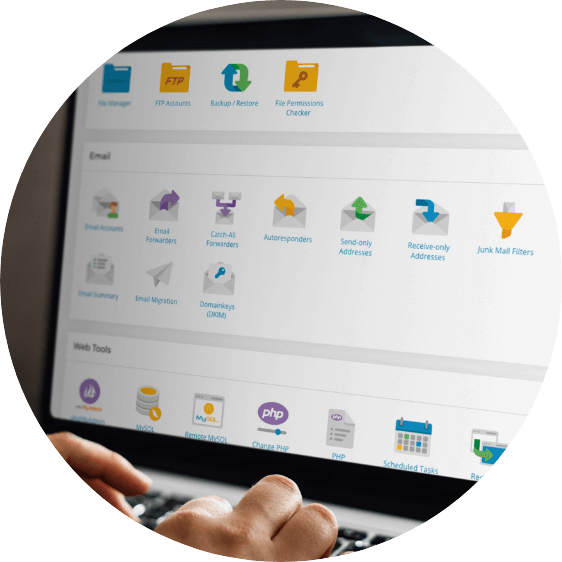 Fully configurable email filters
These filters are controlled easily via the webmail control panel. So certain senders, domains and TLDs can be allow-listed to bypass the content filter entirely. The same goes with deny lists: you can create your own from our control panel.
Spammers not welcome
If you're using the email accounts included with our shared hosting, you don't want people to harm your reputation (and ours) by sending out masses of 'spam' email.
So we monitor outgoing emails to ensure this doesn't happen and operate a zero-tolerance spam policy.
Email deliverability
Being certain that an email will arrive at its destination is essential, especially in business. So we work hard to keep our excellent reputation with email service providers - like Microsoft, Google, AOL and BT.
We also improve deliverability using the Domain Name System (DNS). They work to protect you and your email contacts against spam, impersonation, phishing and spoofing.
SPF
The Sender Policy Framework helps to prevent spammers sending messages that appear to come from your domain. We maintain an SPF record in the DNS that's kept up to date with all IP addresses used to transmit email from our network.
DKIM
The DomainKeys Identified Mail system will apply a digital signature to outgoing email. The recipient's spam filter can check that the email is authentic by querying the domain in the DNS, and verifying that digital signature.
10 GB storage
Each free email account has 10 GB storage. That's more than enough for most use cases. For example, it would be enough for more than 133,000 average-sized (75 kb) emails! And even our free hosting includes 100 accounts.
However, if you're regularly receiving very large files - that you never download and delete - you may want to increase the size of your mailbox. You can do this in 10 GB increments, to any size, for 9.99/year for each extra 10 GB storage.
Email stored away from web hosting
Our email services are stored on separate servers to our web hosting. So you won't ever be affected by slow-down from a website server being busy.
For those with set limits on their storage and compute – like on our Managed Hosting – the amount of email you have stored won't impinge on your allowances.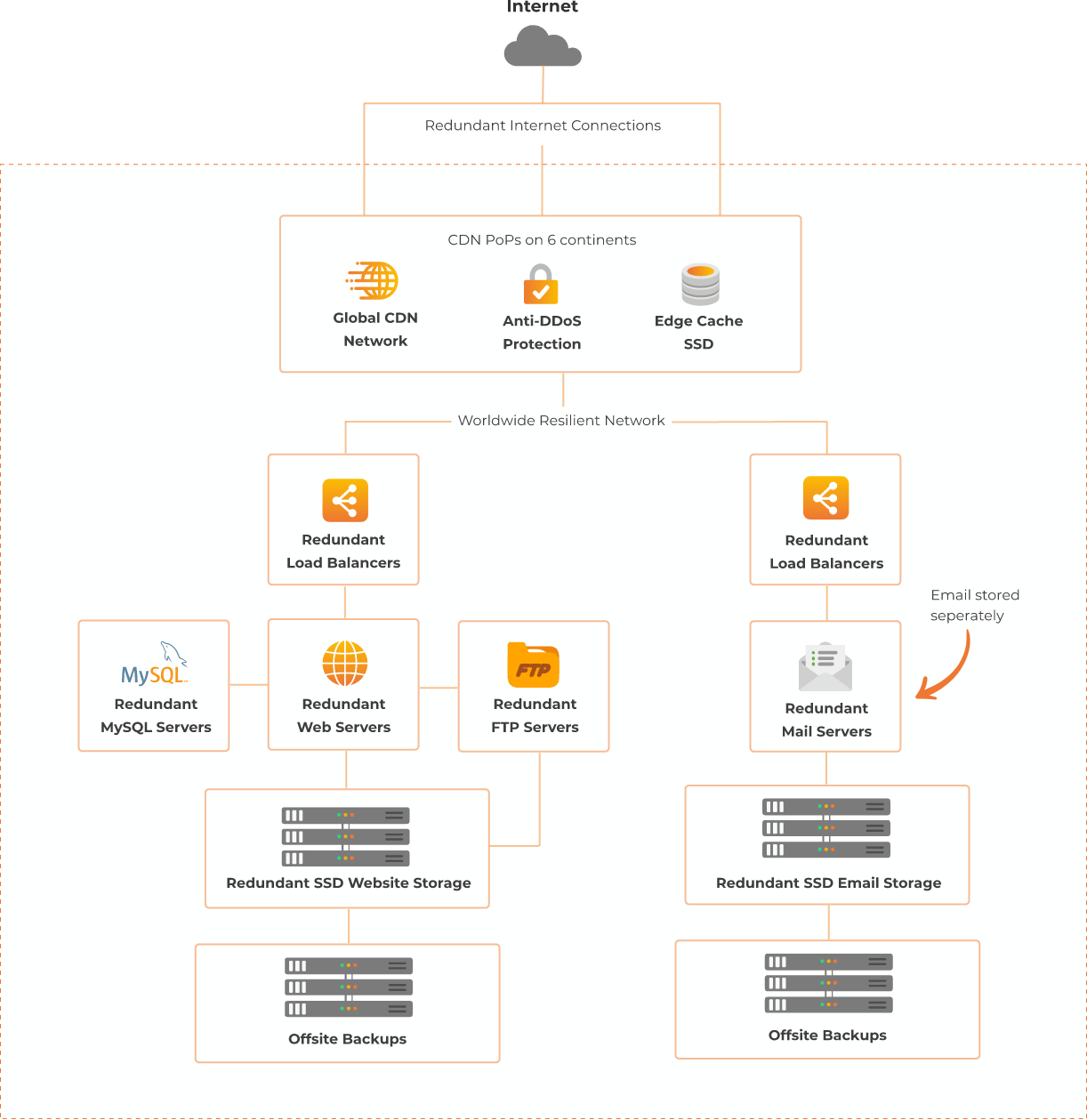 Email Hosting

Web Hosting
Internet
Redundant Internet Connections
CDN PoPs on 6 continents
Global CDN Network
Anti-DDoS Protection
Edge Cache SSD
Worldwide Resilient Network
Redundant SSD Website Storage
Internet
Redundant Internet Connections
CDN PoPs on 6 continents
Global CDN Network
Anti-DDoS Protection
Edge Cache SSD
Worldwide Resilient Network
Redundant SSD Website Storage
Email as part of your web hosting business
If you have a 20i Reseller Hosting account, you can include email with all products, or sell it as an optional extra.
20i Resellers also have access to a marketing email system. You can create email templates and send bulk, targeted campaigns to your customers.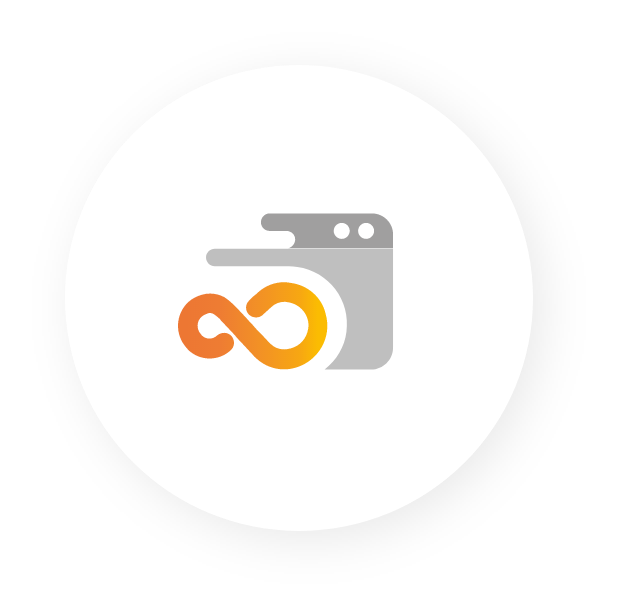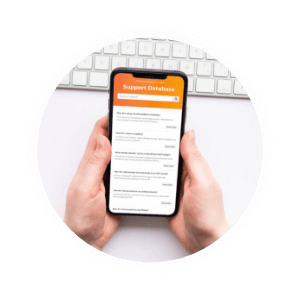 Email support
Setting-up email may have been quite technical in the past, but now it's largely painless. 20i's email migration tool makes it simple.
Even so, we have a friendly support team on hand 24/7 to answer your questions and an extensive database of FAQs.
Our email plans
Most of our plans include an unlimited number of mailboxes. Even our free hosting comes with 100 email addresses
Product
Number of 10 GB
Email Mailboxes
Monthly Price for
Hosting & Email

Reseller Hosting

View
Unlimited
From [[ currencySymbol + getEmailPrices('reseller-hosting') ]]

Managed WordPress Hosting

View
Unlimited
From [[ currencySymbol + getEmailPrices('managed-wordpress') ]]

Managed Cloud Hosting

View
Unlimited
From [[ currencySymbol + getEmailPrices('managed-cloud') ]]

Shared Hosting

View
1,000
From [[ currencySymbol + getEmailPrices('shared-hosting') ]]

Free Hosting

View
100
Free
FAQs about 20i email services:
Do you have webmail?
Yes. If you don't want to use any of the 'big players' in email web clients, you can use our 'Stackmail' email. It has all the same functions as the best email clients. It works perfectly on desktop, mobile and tablet. It even has a bunch of modern themes to personalise it your way!
How do I migrate my email?
We have a simple, all-in-one email migration tool that will work with Apple, Microsoft and Android devices. You can see full instructions in this article: How do I migrate emails to 20i?
How do I set up Outlook?
Through 'autodiscover' technology, setting up Outlook is automatic. You can set it up manually if you prefer: Outlook mailbox setup.
How do I set up Apple Mail?
This is an automatic process where you download an iOS profile to your device and follow the simple instructions. Like with Outlook, you're also free to do this in the more traditional way. Full instructions: Set up email on an iPhone.
What are my email sending limits?
Our free email has a great spam-free reputation and we want to keep it that way.
It is not intended for mass commercial emails to hundreds of thousands of recipients. We'd recommend that you use a commercial email provider for that.
However, we are very generous with the number of emails we provide: more than enough for normal use. Please see this support article for further details: What are my email sending limits?
Will my email affect my web hosting?
Not at all. Your email is kept separate from your web hosting. If your email is busy, it won't affect your website, and if your website is busy, it won't affect your email. See the diagram above.
This applies even if you're using Managed Hosting on 20iCloud, Amazon Web Services or the Google Cloud Platform - where you have limits on web hosting resources. Those dedicated resources will used exclusively by your web hosting, not your free email service.