.me.uk DOMAIN
Register your .me.uk domains today
Only –––.–– per year
Always cheap .me.uk domain names
No hidden fees or surprise increases
Same great price upon renewal
only
–––.–– per year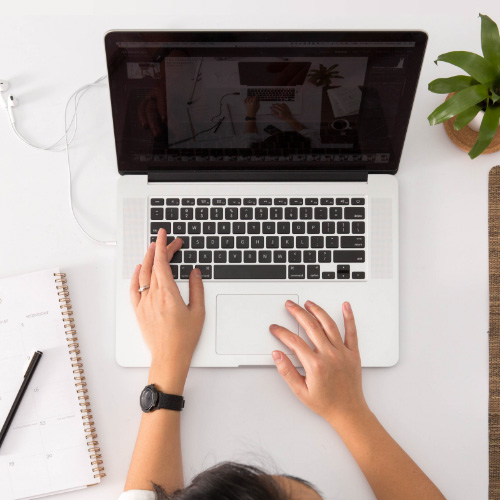 ​Buy a .me.uk domain
The .me.uk domain name is clear and direct. It's a personal website, that's UK-based.
If you want to show off your portfolio, create an online CV or write a blog, then .me.uk is a good choice. The 'me' makes it about 'you', and having the 'uk' in your domain name gives it British credibility. For obvious reasons, it's meant for personal sites - but there are no restrictions on who can register it. For example, a business owner could register .me.uk. Even so, it's usually used for personal projects.
The .me.uk extension is becoming more popular recently, as people move away from social media. It makes a great choice for a UK website where you can show off your skills, hobbies or passions.
Best value .me.uk domains
If you find a .me.uk domain cheaper, remember to check the small print! There are no 'hidden' charges with 20i. Plus you get…
Cheap .me.uk Domains
We do domains with a difference: buy a domain name and pay the same low price, year on year.
24/7 Customer Support
Here to help with expert help and advice whenever you need us.
Full DNS Control
All your .me.uk DNS records can be controlled from My20i: from A and CNAME to TXT and SRV.
Free 10GB Mailboxes
Get 100 x 10 GB mailboxes with your .me.uk domain. It's all here: Forwarding, autoresponders, send-only accounts, junk mail filters, sub-addresses, easy migration and Webmail access.
Google Nameservers
Our nameservers use Google's reliable global network to deliver quick responses.
Free Web Hosting
We've built such an amazing platform that we want to share it with as many of you as possible! So how would you like free hosting, with a free CDN and no ads?
Park your domain
Web forwarding
Catch-all email forwarding
Change nameservers
Change tag / transfer away for free
Bulk domain management
Domain for sale page
Add-on mailboxes
Opt out of Nominet WHOIS
Upgrade to full web hosting instantly
UK technical support
My20i & free basic hosting
Search for your .me.uk domain now
Have more questions? Talk to our experts…
I recently contacted 20i about a firewall issue where our server was unable to connect to a series of websites hosted with 20i. From start t...
We are all busy in life and nowadays I just don't have the time to do all the backend processes I used to. The 20i team are excellent at kee...
20i support is unparalleled by any other provider we have used in the past. We have had a tricky situation and have been supported day and n...
How do I transfer my .me.uk domain?
The me.uk domain is run by Nominet, which makes it free to transfer to 20i. It's a matter of changing the domain tag to 'STACK' and hitting our 'Transfer a domain' tool in our control panel, My20i. For further information about all domain transfers, please see How do I transfer my domain to you?
Can I register a .me.uk domain for a business?
Yes. While you always need to have a named individual to go in your WHOIS record, you can certainly register it at your business address and run a business website. There are no restrictions on the use of the .me.uk top-level domain.
Do you do discounts in the first year?
We're afraid not - but there's a good reason for that.
With 20i, what you pay in the first year is the same price as renewal. That way, you can make savings on renewal of up to 50% compared to other domain name registrars. You end up saving a lot more in the long run.
Will I get a free year for transferring a .me.uk domain?
How quickly can I use my .me.uk domain after I've registered it?
​You can begin designing your site and adding content right away. However, your site may not be accessible everywhere immediately. It could take up to 48 hours. This is because of domain propagation: find out more here.