We've created two brand new sets of web hosting icons; 'Bright Host' and 'Wire Host', completely free for anyone to use for both personal or commercial purposes.
The two web hosting icons sets include all major hosting-related products, features and services. Each download comes with the icons in .jpg, .png and .svg formats.
Leave a comment below if there are any icons you'd like to see added. Also, let us know if you use them in your next project, we'd love to see them in the wild!
They don't require any attribution if you're using them on your website(s). The only restriction is, you must attribute us and link to 20i.com as the source if you plan to redistribute them.
WireHost Icons
A set of simple and elegent icons with a modern twist. Use them as-is or customsie them for your own brand colours.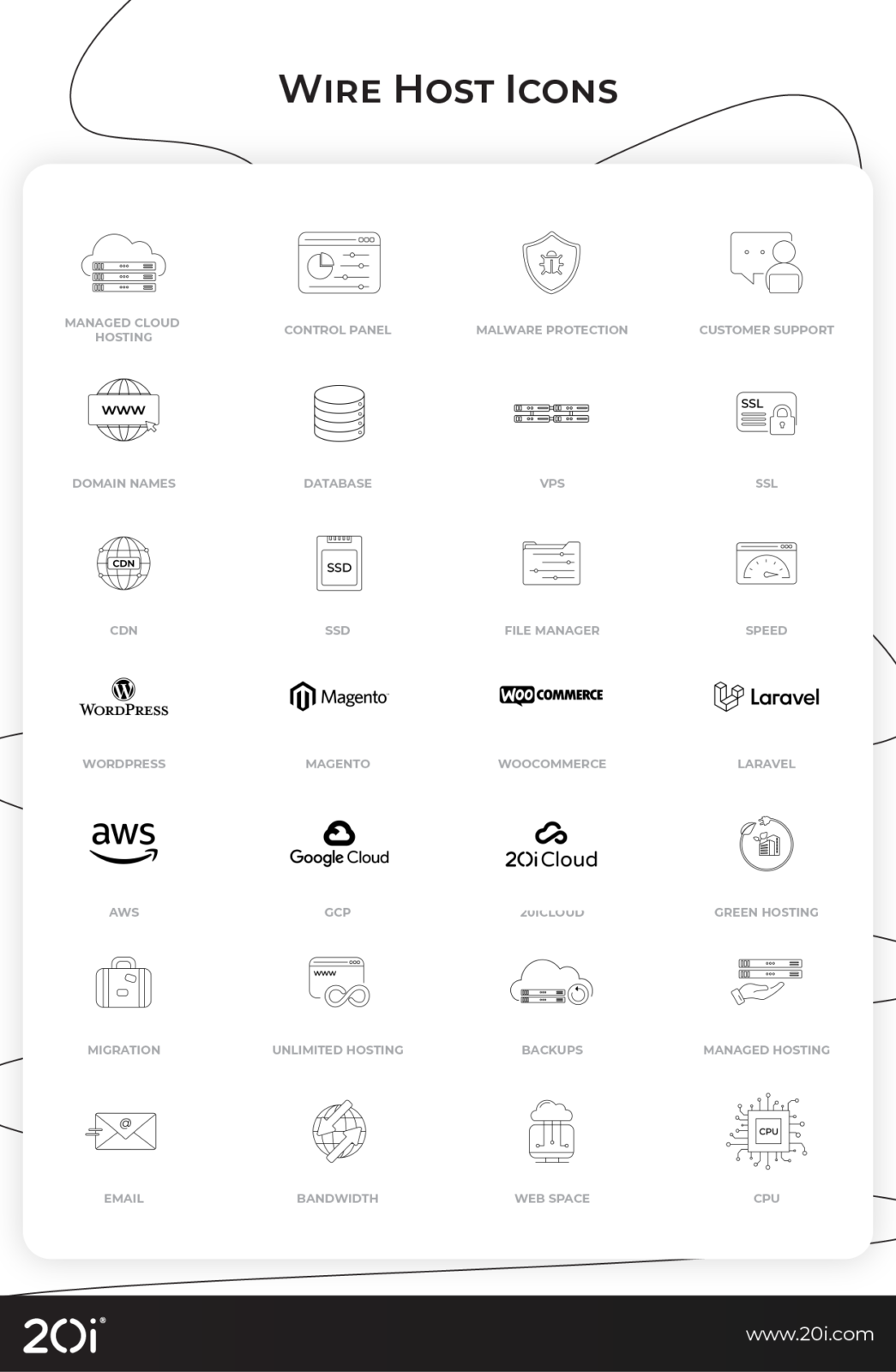 Click here to download the Wire Host icons
Bright Host Icons
A playful set of colourful icons for visually striking websites.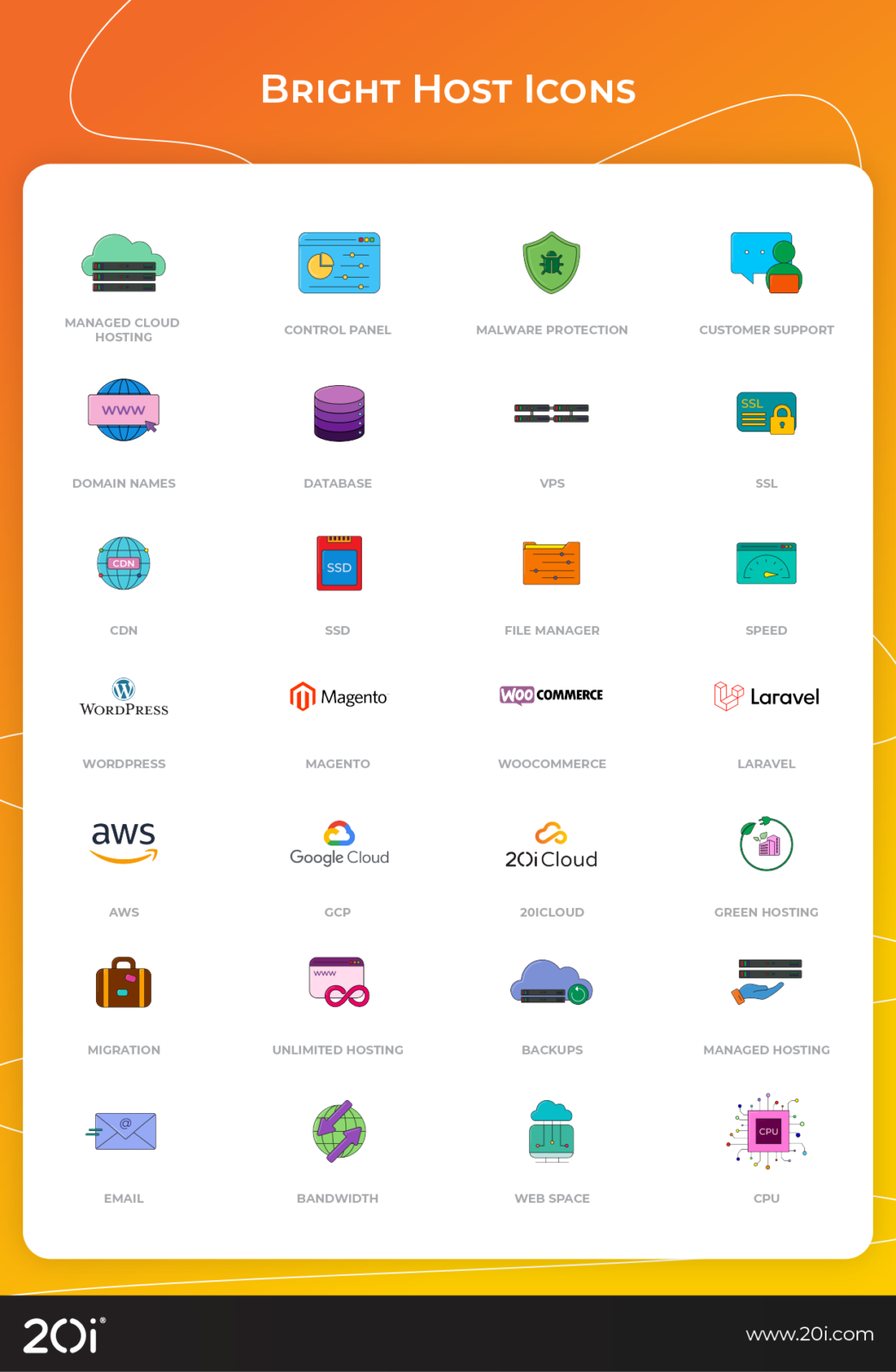 Click here to download the Bright Host icons
More coming soon!
Stay tuned, there are even more web hosting icon sets more on the way!