GET YOUR FIRST MONTH OF UNLIMITED RESELLER HOSTING WITH AUTOMATIC MIGRATION FOR ONLY £1. Find out more
Reseller Hosting
Hosting to build your reputation on
Resell Autoscaling SSD Web Hosting
"Create your own hosting business, whether you're a freelancer, entrepreneur, agency or other web professional."
Georgie Barrat – Tech Expert and Presenter
First Month £1
– Find out more
Usual price £34.99 / month
30 Day Money Back Guarantee
Find Your Perfect Domain
Pay the same low price, year after year
Level-up your hosting
A cloud hosting platform like no other
Truly unlimited
Autoscaling Cloud
True autoscaling cloud: every site hosted with us has access to the resources of the entire multi-server platform. No other company has access to the same technology.
Reliable and secure
Linux, Windows & WordPress
We operate 3 distinct platforms, optimised for high performance. Whether it's WordPress, Linux or Windows, we'll manage your updates and keep you secure.
Fast and robust
100% SSD Hosting
We only use hi-spec enterprise SSDs from Samsung, guaranteeing the fastest shared hosting. Load balancing banishes downtime: there's no single point of failure.
THE UK'S FASTEST GROWING WEB HOST
What Makes 20i Different?
The Hosting Experts
20i's expert UK support team are web hosting enthusiasts. We have an under 10-minute response time.
Constant Innovation
20i's speedy in-house development means that we're at the cutting-edge of hosting technologies.
5 Star Reviews
Web hosting veterans give us five-star reviews. Read our reviews from experienced web professionals.
Lightning-Fast Websites
Independent tests show that hosting services from 20i load up to 48 times faster than those hosted elsewhere.
More Power Than cPanel
The My20i control panel offers your website the resources of an entire multi-server platform, not just one server.
Manage Your Hosting Anywhere
My20i's elegant interface is optimised to work as well on a tablet or smartphone as it does on desktop.
Free CDN
No other hosting company offers a free content delivery network with their web hosting, that also includes a suite of site speed-boosting features.
For Web Professionals
While our web hosting is simple to use, it offers more features and options than any other hosting company. Web designers, agencies and web hosting resellers love our unlimited hosting.
Have more questions? Talk to our experts...
FROM THE ORIGINAL CREATORS OF 123-REG, WEBFUSION & HEART INTERNET
Built & Supported by Industry Pioneers
20 years ago, we created the industry's first reseller hosting package. Since then, we've been refining and developing our services. Now with 20i, we've created the perfect web hosting company and what's more we are committed to being independent for the long term.
We're constantly improving our services to make them simple and user friendly, and we take pride in our responses to requests. You're guaranteed to get a fast, expert response from our UK team. This team consists of talented technical innovators: friendly, enthusiastic, service-oriented people.
Together we crafted the 20i platform on state-of-the-art hardware, making it fast and powerful. We're offering a premium hosting experience at a reasonable price. We hope you can join us on our journey.
Tim and Jonathan Brealey, 20
i

Founders
Tim & Jonathan Brealey
Original Creators of 123-Reg, Webfusion & Heart Internet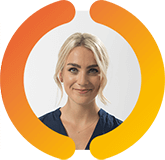 "20i has something to offer every budget. Their reseller hosting is designed to scale with your needs, and built to stand the test of time."
GEORGIE BARRAT – TECH EXPERT AND PRESENTER
Simply blown away.

Simply blown away with this company, yes support is amazing but their control panel and hosting platform blows all that cPanel rubbish out of the water. Properly load balanced, email not on the same servers as web and optimised for speed. Fine grain control over everything, excellent for developers. I have managed to get rid of multiple VPS's and get rid of all of the admin headache. 20i you rock!
Have really helped my web design business grow.

I have been with 20i for just over a year now and have been super impressed with the speeds and prices they offer for their services. Support has always been super helpful and have really helped my web design business grow! Would recommend to other professionals out there.
Ready to Try Reseller Hosting? – It's £1 for the First Month