Jane Portman is the co-founder of Userlist, an email automation tool for SaaS companies. She's a UI/UX designer by trade, author of four books, and a mom of three kids.
A seasoned podcaster, Jane also runs two shows, UI Breakfast Podcast and Better Done Than Perfect.
We spoke to her about her life, career and her UI/UX heroes.
Have you always been interested in design/known it was something you wanted to do?
I never received any formal design training, and my university diploma says "Software Development in the Legal Field." However, I've always been passionate about typography and visual arts. I made little illustrated books before I even started elementary school, devoured magazines about fine arts and interior design, and painted posters in school.
Growing up, there was never enough money for beautiful clothes or furniture. So design work was a means to solve this.
How did you first get started in the design world? How did your career emerge?
I got my first part-time job at the age of 17, as a design intern in an agency. I spent more years working in the same company, while juggling multiple side gigs, and attending university. I tried various design roles — illustration, web design, branding, print — until I found my true passion in UI/UX.
By the age of 25, I had grown into a creative director of that agency and managed a design team. Then I had my first child and started a "remote career" as an independent UI/UX consultant. Nine years later, I'm a mom of three kids, author of four books, host of two podcasts, and co-founder of Userlist. That's my story in a nutshell. I shared my journey in this blog post if you're up for more reading.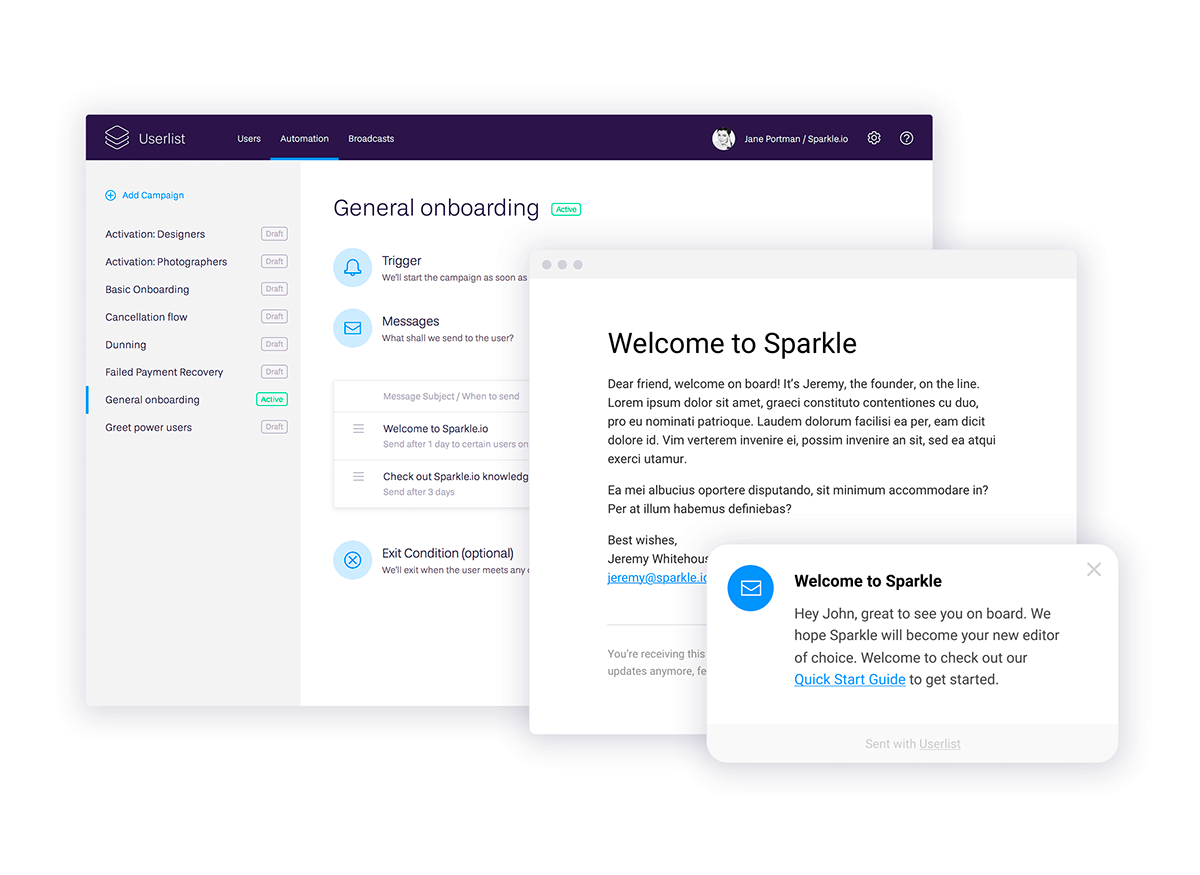 What's your favourite part about the UI/UX world?
I love that UI/UX is less about "creativity" and more about hard-core problem solving. It's also very close to product management and customer development, which I find fascinating.
Designing for screens is more satisfying than working with physical objects. You can make the screen black, and it will be perfectly black. Compare that to the struggles of the physical world, where you have to paint the walls evenly, get the angles right, etc. The angles are always right on screen.
Of course, there's plenty of imperfections in digital products, too. But it still feels like we're crafting our own beautiful universe.
What do you consider to be the hardest part of designing?
It's definitely not the design itself, but the communications around it: finding out what's inside the heads of your clients and their end users. There's also a range of what Brian Lovin calls meta skills for designers — understanding the context and being good in many adjacent fields.
Young designers often fixate on the tools and technologies, but that's the biggest possible mistake. Anybody can learn that.
What do you think are the key skills to being a great leader?
Not being afraid to take on responsibility. Making mistakes, learning, carrying on. Being kind and empathetic.
Leadership means bringing the right people together to build something useful. It can't happen in vacuum, because it's a byproduct of having a goal: a product, a service, a mission.It's never been my goal, but I'm happy that four years ago some of this magic helped us start Userlist and build an amazing complex product from scratch.
Tell us a bit about your podcasts and how they started.
UI Breakfast Podcast started in the fall of 2014 as a side project, and then I grew to love the medium. Over the years of consistent shipping, it helped me learn a lot, and make many new friends. Right now the audience is so massive, that pausing it is out of question. It became a real thing!
In 2020 we started another show at Userlist, named Better Done Than Perfect, which focuses on the SaaS industry. It helps us create quality content specifically for this audience. The name of the show means a lot to me as a recovering perfectionist, and "b.d.t.p." is even tattooed on my wrist.
What's your favourite part about hosting a podcast?
I love talking to experts and uncovering industry insights. The guest brings their knowledge, I bring the audience, and the magic happens at scale.
Plus, inviting someone to be your guest is the best flavor of outreach. It's a great feeling to reach out and offer something, instead of asking.
UX heroes: could you name a brand or brands that you think have had the most positive impact on user experience?
It would be unfair to name just one brand, so I'll share a few categories.
First, there are amazing design communities who have been helping designers for ages — such as Dribbble and Behance (which is now under the roof of Adobe which deserves a special mention).
Second, there are pioneer companies who showed us what a great brand means — Mailchimp, Dropbox, Intercom, Invision. There's still a vinyl figure of Freddie-the-monkey on my shelf, and it delights me.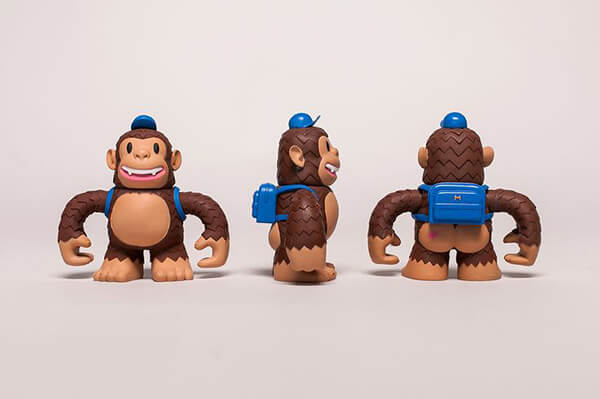 Third, there are brilliant companies who have been building the latest generation of tools, "the right way" — Figma and Webflow for design, Livestorm for webinars, Pitch for presentations, Descript for audio editing.
For example, Livestorm and Pitch inspired me to create better content and do more workshops for Userlist this year. And trust me, it is hard to get a designer excited about software.
Do you have any advice for those who are starting out in UI/UX?
People ask me about this a lot, so I put together this step-by-step guide. In short, pick a design niche, decide what you're best at, and double down there. It will help you stay focused, and build more powerful skills — instead of spreading yourself thin.
Nobody feels truly confident in this ever-changing industry, so summon all your courage, and dive into work. Good luck!
Thanks for your time, Jane – and best of luck with your future endeavours!